"No One is Above the Law" – Students React to Trump's Impeachment
"No one is above the law," said House Speaker Nancy Pelosi on September 24th as she officially announced that the House Democrats would be launching an impeachment inquiry for President Trump.
Last month a private conversation between Ukranian president Volodymyr Zelensky and Donald Trump came into the public eye after a whistleblower within the government brought attention to the content they discussed in their phone call.
During the phone call President Trump asked for assistance in collecting information on Joe Biden, a democratic presidential candidate and former Vice President who Donald Trump is running against in 2020.
In addition to Trump asking for information on an opposing candidate, the president was also offering foreign security aid to the Ukraine in return for Zelensky's help. According to the Washington Post, Trump asked that nearly $400,000,000 be held as military aid to the Ukraine prior to their phone call in July. The White House released the money to the Ukraine in September. It has been speculated that Trump withheld the money in anticipation of the Ukrainian president needing an incentive to assist Trump.
In a recent statement, Trump acknowledged the conversation they had and did not find wrongdoing in the conversation.
With the next presidential election in the hands of Generation Z, how is this inquiry affecting students' views on the President's public persona?
"I think that this [inquiry] will help Trump, his whole branding is like 'look at me I'm so hated, the Democrats they hate me, this is a witch trial, etc, etc,' his whole ego is what people are buying into. I don't think this is the nail in the coffin," said senior Charlie Cappelletti, in response to how this inquiry will affect Trump in the coming elections.
Many people are wondering if the effects of this event could help Trump rather than hurt him, resulting in the opposite outcome of what is wanted by the current Democrats in the House of Representatives.
"If anything, this instance is gonna get him more votes," said junior Will Doering.
Similarly, senior Ellie Smith thinks this inquiry will not result in impeachment.
"I think that this is going to go to the Senate but it's not going to get passed due to the Senate being primarily Republican. So they want to preserve their image, so I don't think they'll betray [Trump]," said Smith.
Regardless, many students have been left wondering if it'll be the tipping point of an impeachment, or if it is another excusable bump in the road which voters will look past.
About the Contributor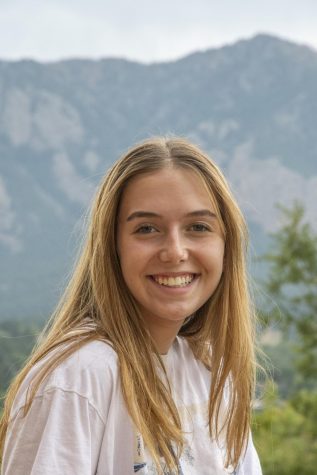 Lindsay Cox, Section Editor - Opinion and Politics
This is Lindsay's second year writing for the Royal Banner. She loves pasta, playing tennis, traveling and hanging out with her dogs.