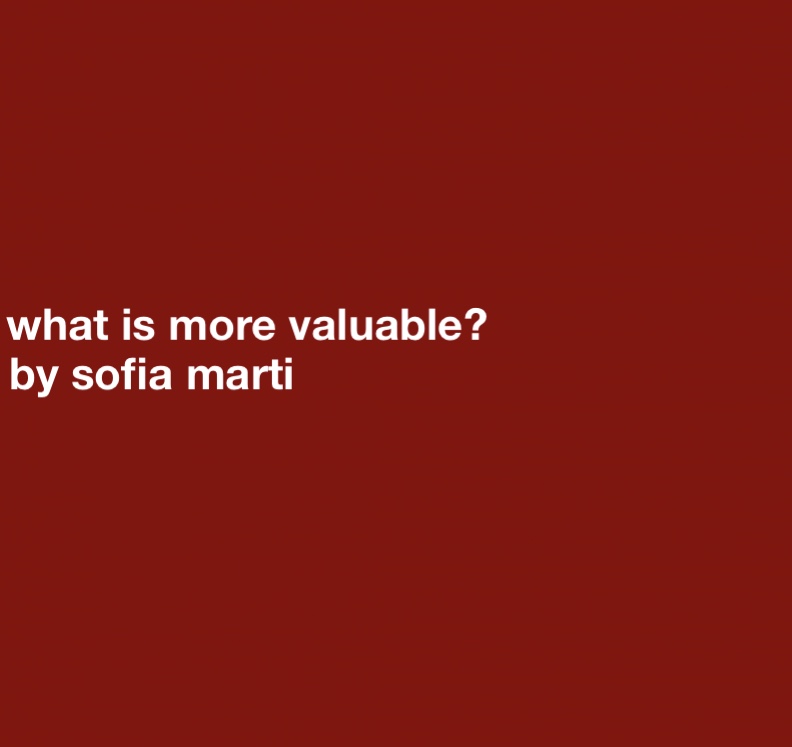 What is More Valuable?
When I first met 2020, our hands shook together with excitement. I was promised so many things for the next 365 days: senior prom, graduation, college excitement, athletic events bolstered by raging school spirit; everything I witnessed the seniors going through last year while I was stuck at home studying for the SATs. The last semester of high school marks the end of an era. A new president marks an opportunity for change. The end of March marks college final decisions. 2020 did not deceive us when it promised excitement — we just never expected the excitement would turn into hysteria.
What are we doing to help the issue in front of us? Wait it out? Pretend it's not there? Post memes about it on social media because people are somehow finding this crisis humorous? We are lying to ourselves by going on as before, by calling World Health experts "dramatic," by not realizing the bigger picture of this pandemic.
I'm not talking about a canceled athletic season, postponed concert, or ruined spring break trip — no matter how awful those things may feel.
I'm talking about the loss of humanity. The numbers estimated for possible deaths in the US as of now are ranging from 200,000-1.7 million as stated by the New York Times. However, these terrifying numbers seem to have a smaller impact on people compared to the negative signs in front of stock data. Why is the loss of dollars suddenly more valuable than human life — we can always rebuild our economy but we can't bring back people who've passed. 2020 has been called a historical year, but not in the way we thought it would be.
The year everyone was excited for has turned into the year people won't even look in the eye.