Fairview-Boulder Football Game Recap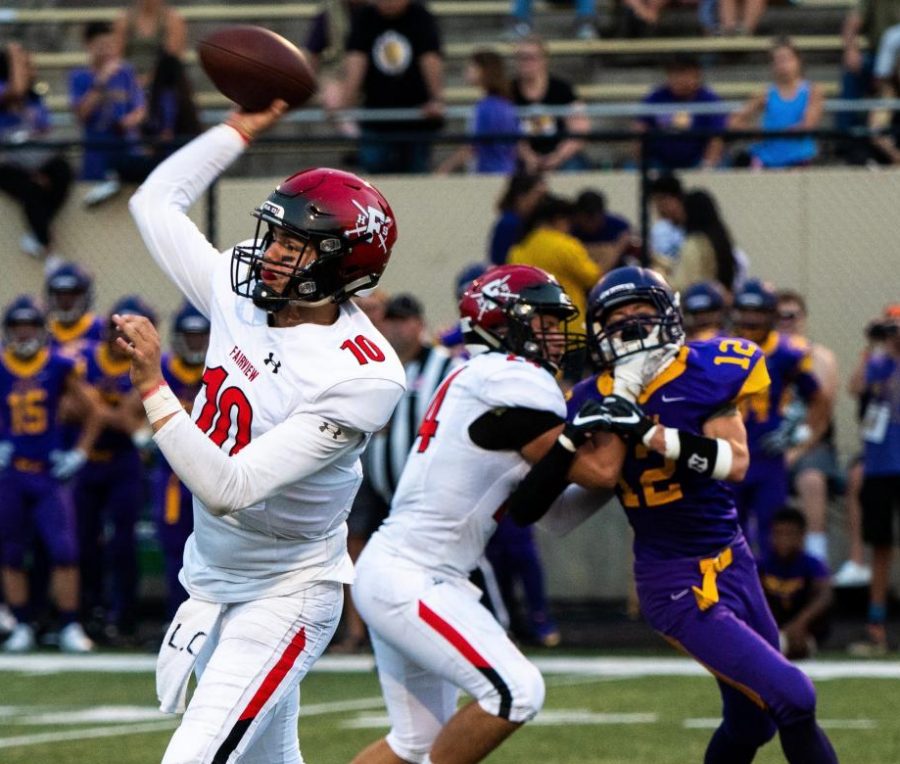 Students, staff and families of Fairview High School buzzed with excitement as they poured out of Recht Field on Friday night, celebrating the varsity football team's 42-7 victory over city rival Boulder High School.
The Knights excelled on both sides of the football, giving the fans plenty to celebrate in the packed visitor stands. The defensive unit shut out the Panthers for the first three quarters, giving junior quarterback Aidan Atkinson all the room he needed to lead the explosive offense to six total touchdowns. Fairview's receiving corps was electric, hauling in five passing touchdowns from Atkinson on several big plays.
Four of those five touchdown passes were for 30 yards or more, including an incredible 49 yard Hail-Mary completion to senior wide receiver Ashton Nichols in the endzone to close out the first half. With a 35-0 lead at halftime, the Knights entered the locker room feeling confident, but never losing the edge and intensity that they started with.
"Everyone was really excited," said junior linebacker Ashton Black. "We scored the last touchdown in the first half, but we knew they could have done the same to us. They could have come back and thrown a Hail-Mary pass like we did… We knew there was still a second half of football and anything could happen, so we went into the locker room getting ready and preparing for the next battle."
Although Fairview's offense couldn't replicate the 35 points they scored in the first half, the defense's dominance was more than enough to down the Panthers 42-7.
Any win is a great way to begin a football season, but for Fairview beating their city rivals made it a little more special.
"We know that 'the other team up north,' as Coach [McCartney] would say, is gonna want it more than us," Black said. "But we have to want it more than them. So everytime we play this rivalry game it's a big deal."
The rivalry also makes the game special for the students, faculty and families of Fairview. The week before is filled with excitement, pep-rallies and school pride, and the stands are always full of loud, raucous fans when Friday night rolls around.
"The hype really gets you going and it makes everyone really excited beforehand," said senior Niko Linder, who with the rest of the 2019 class attended his last Boulder-Fairview football game as a student.
Many students attribute the rivalry to the proximity of the two schools and the friendly competition between friends and neighbors.
Ashton Black said, "It shows how much the school comes together against a school [so close] that anyone could chose to go to it. You can transfer there, you live right nearby… It's almost like a rivalry between friends to show your school spirit."
Bitterness towards students of Boulder High School is often a byproduct of the rivalry. However, because freshmen had only attended Fairview for a few days, the expectation that they be hostile towards all Boulder students was puzzling.
During the game some freshmen were more comfortable socializing with old friends at Boulder than sitting with students at Fairview who were mostly strangers.
Oscar Pedersen, a freshman at Fairview, said, "I was kind of afraid I wouldn't have many friends to go to the game with, but after I realized that my friends from Boulder were going it was just kind of fun and relaxing."
He did not consider this as disloyalty to his new school.
"It's just another school. I don't think it's really a big deal to hate them. (Maybe) their sports teams, but not actual feelings," the freshman said.
The confidence and momentum gained from handily defeating their city rivals will serve the Knights varsity team well as they continue the rest of their season.
About the Contributor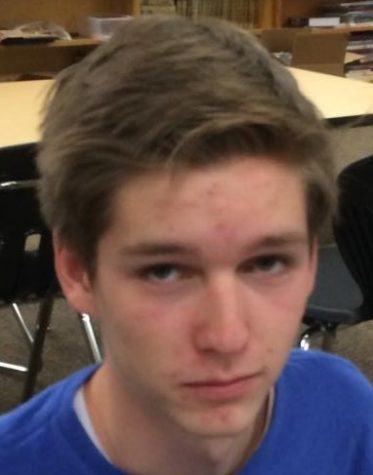 Ben Daecher, Sports Section Editor
Ben has always loved sports because of how inspiring, impactful and fun they can be. His favorite sport is baseball, he is a pitcher on Fairview's varsity...