Keep On Marching – Band State Comp Cancelled
In late October, when most students were sleeping late and enjoying snow delays, 106 band kids were dreading what the weather could mean for the event they were working towards all year — their State competition.
The band expected that the competition on Tuesday, October 29th, at the Air Force Academy would be a cold one, but they would rather perform in the snow than not get the chance to perform at all. 
"We knew it was going to be pretty nasty weather, but as the marching band mentality goes, we keep marching through the snow even if it's 20 degrees," said Emily Balog, lead drum major.
Unfortunately, the band did not get their chance. 
On Friday, October 25th, Mr. Keller, the band director, came to class with bad news: due to weather, the State competition had been cancelled. To make matters worse, there was no alternative date, which was unprecedented.
"I have been teaching for 19 years now and I have never seen it happen before."
"I have been teaching for 19 years now and I have never seen it happen before," said Keller.
The cancellation of the competition may have been a logistical good decision since temperatures dropped as low as 13 degrees that day, but it was definitely unfortunate, from the perspective of the band members.
"It was better that we didn't go out that day, because our instruments would've been all out of tune, and our hands wouldn't have been warm enough to do anything," said junior band member William Edmundson. 
The band was left wondering, what now? Mr. Keller and band directors from Centaurus, Monarch, Broomfield and Legacy were working on a solution. In less than 24 hours they put together a showcase, where all the bands could perform one last time. 
"Rather than it being a competition with judges and trophies it was just sort of an exhibition we performed for each other. It was basically a big celebration of the end of the year," said Keller.
The band was able to win a medal as well. The Bandmasters Association, after much debate, decided to use the regional scores bands across the state had acquired earlier this year, for ranking purpose. Fairview ended up getting third place in the state. 
Even though the exhibition put on by the directors was a success, the disappointment still lingers, especially among the seniors. 
"We wouldn't get to see what our full potential could be."
"The hardest part was coming to terms with the fact we wouldn't have a chance my last year of band. We wouldn't get to see what our full potential could be," said Senior Drum Major, Chelsea Eakins.
But Eakins did say the showcase was "really genuine and it was something I was really grateful I could enjoy."
About the Writer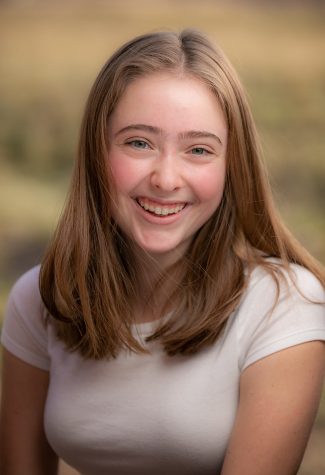 Morgan Hunt, Co Editor-in-Chief
This is Morgan's second year on staff. She likes playing tennis, climbing, skiing and cooking.