Absent – Latin American Students are Underrepresented in Advanced Classes
"Freshman year, I got put in a group with a bunch of white people, they wouldn't say a word to me… I felt disrespect[ed]," said a student in the Adelante class, an academic support class for Latinx high schoolers.
Latinx students are underrepresented in advanced classes throughout the school for many reasons, one of them being the school's cultural environment. It is not hard to see that this group of the student body is a minority.
Students who identify as Latinx make up 10% of the 2,140 students in the school. 6.3 percent of Latinx students are taking IB classes, and 4.1 percent are in AP classes according to the Civil Rights Data Collection. This does not include AP/IB Spanish which is the most common advanced class Latinx students take. 
"You walk into class and you're the only Mexican. You feel uncomfortable," said senior Jackie Macareno.
The school takes pride in the high achieving students and scholarly culture. Education can be a major pathway to opportunity, and many students take IB and AP courses, which help students develop college-level academic skills. Honors classes attract students enrolling in high school due to the challenges the curriculum presents. Despite the efforts to provide high-quality education for all students, there is an underrepresentation of Latinx students in advanced classes. 
The challenge is usually not in the coursework itself, but the class conditions. For some students, they are the only Latinx student in their advanced class, which causes them to feel cut off from the rest of the class.
"There aren't a lot of Latinos in Pre-IB or advanced classes so it's kind of scary," said Camila Rivero, a senior who has taken many advanced courses.
David Stewart, head of the English Language Development program, says that some Latinx students are not reading enough over the summer when they are young. Because many students were not furthering their language ability over the summer, outside of school, those students are at a disadvantage.
Darrel Billington,  who wrote a doctoral dissertation in 2016 on the subject of why Latinx students don't take many advanced classes, presents another possible cause.
"Latino parents may not have been aware that IB and AP classes existed for their kids, and the parent is the number one influencer of whether a kid would take that class or not," said Billington.
Stewart supports this point and furthers it towards the issue of parental education. Stewart explains that students' parents who have been to college know the advantages of advanced classes more often.
"But a lot of the Latino parents don't know [the advantages]," said Stewart. 
According to Billington, teachers also bear some responsibility for the shortage of Latinx students in advanced classes. He said that in the past some teachers have not encouraged students to advance in class level. Hearing a recommendation from a teacher has a major influence on a students' choice. A recommendation can provide important encouragement.
Yet parents and teachers are not the only causes of this discrepancy. For some students, money and family struggles also prevent them from considering advanced classes.
"I don't think I would be able to handle [advanced classes] because I have a job after school," said senior Jackie Macareno.
 "I would be in school thinking of [my family]. What if they need me? What if something bad happens? I wouldn't pay attention the whole week. That doesn't work in advanced classes," said a student in the Adelante program.
The administration is working on the issue. Principal Don Stensrud thinks that starting to support students early, before high school, would help. He is having conversations with other schools that feed into Fairview, but, as of now, there are no concrete solutions. Assistant Principal Rose Lupinacci is on a school committee working to raise the number of Latinx students in advanced programs, and she has a goal of making the school website available in Spanish.
The Adelante program is a good start, but its purpose provides general support for Latinx students. It is not intended to boost them into higher class levels. 
Stensrud says, "Do we push all our students equally?" The evidence seems to indicate that the school does not.
This story was originally published in the Royal Banner's February print issue. 
About the Contributors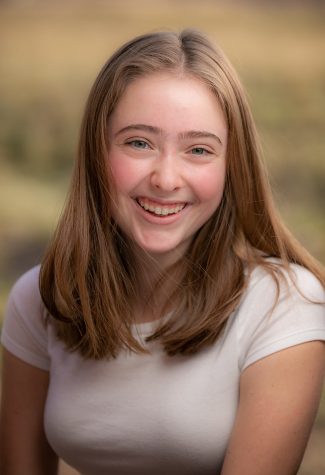 Morgan Hunt, Co Editor-in-Chief
This is Morgan's second year on staff. She likes playing tennis, climbing, skiing and cooking.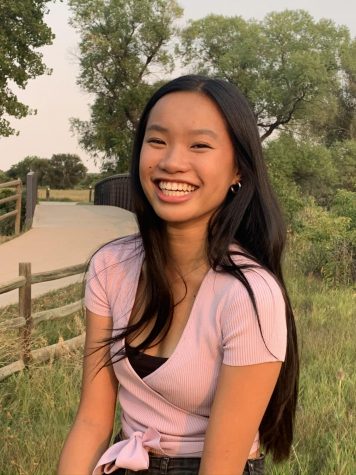 Aria Wozniak, Managing Editor
Aria's love of writing has finally brought her to FHS Publications where she is currently learning about journalism. She loves to read, dance, sing,...