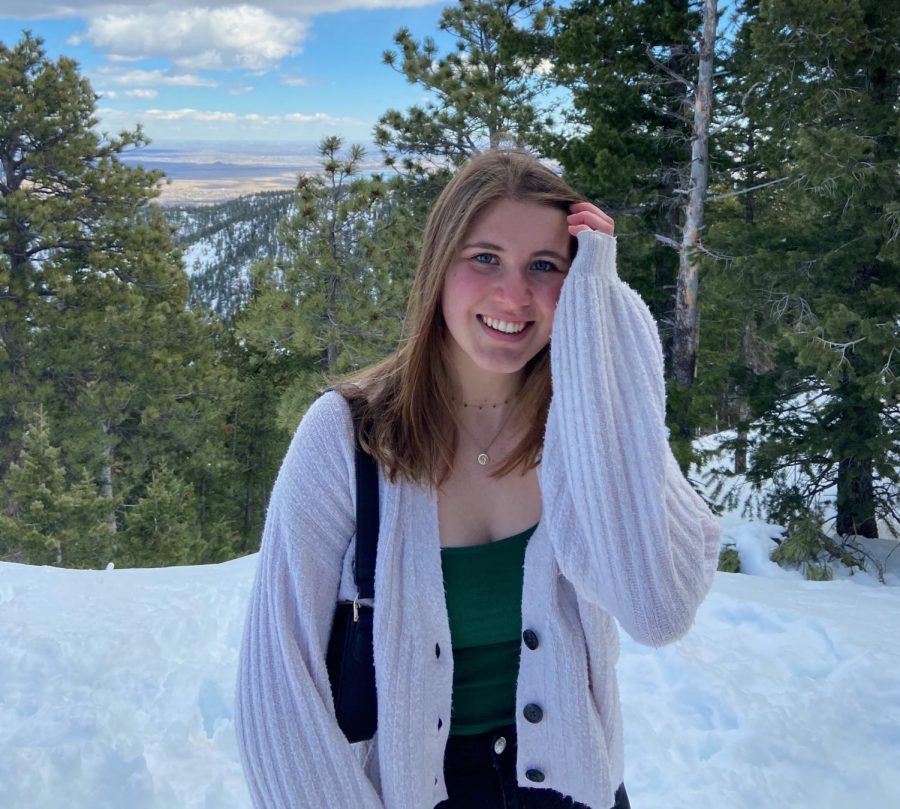 Alice Lacroix
Alice Lacroix spent her 18th birthday on a military base babysitting the girls in her host family, the only highlight being a single cupcake she received from her host mom. She lived her life with tight restrictions. 
"We had a curfew at 8:30 p.m. and we couldn't go out of the military base without military ID," said Lacroix.
Coming to America, her main concern was the food; yet no amount of hamburgers could prepare her for the unexpected challenges she faced with her first and short lived host family.
"I was scared about food. […] In Colorado Springs, my host family was eating really bad. I hadn't eaten a fresh homemade meal for a month and a half," said Lacroix. 
Even before leaving France, her exchange nearly didn't happen. 
"I got placed in Colorado Springs for my first host family. They had gotten divorced a month before I was supposed to come, so literally two weeks before flying to the US they told me that my host family would not host me anymore and that I did not have anywhere to go," Lacroix recounted. 
The exchange organization was able to find another family to host her, but the circumstances of that family were far from what Lacroix expected. 
"They found a new host family in kind of a rush, and I ended up in the military base, Fort Carson. It was a family with three little girls. The mom was there and their dad was in Kuwait," said Lacroix.
She was stuck in Colorado Springs for nearly two months. Luckily, she was able to move to Boulder which, in her eyes, defied the American standard in the best way. 
"Boulder is not exactly the cliché American culture, so I was coming prepared for a culture shock," she said. "Boulder is different."