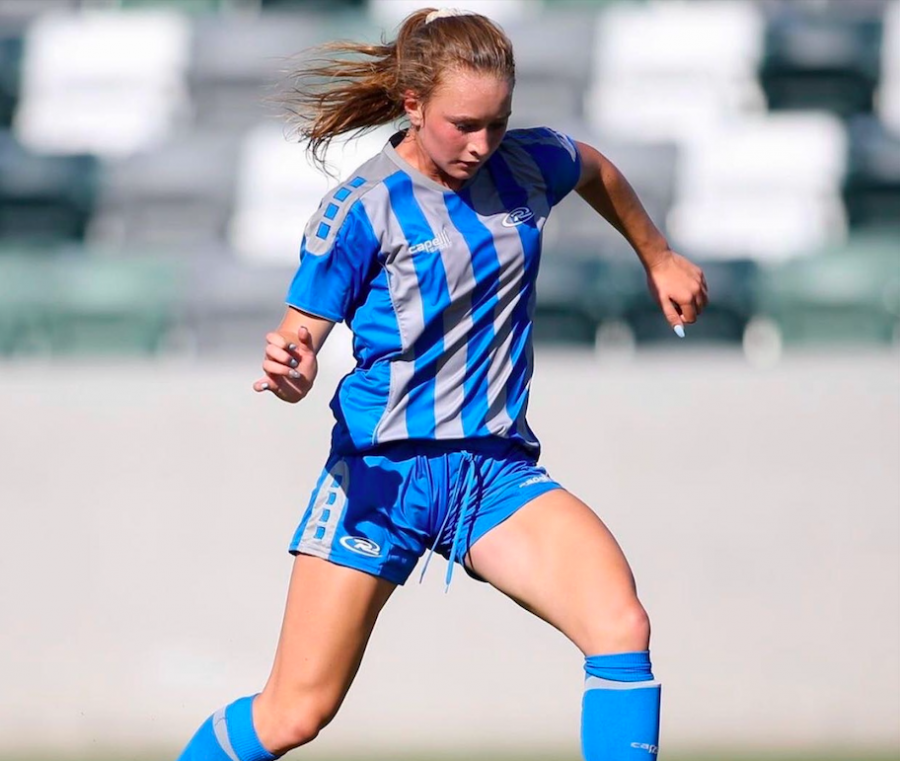 Heather Gilchrist
Sophomore Heather Gilchrist fell in love with soccer in third grade. In April 2019, Gilchrist committed to the University of Oregon. Through her sport, she has accomplished many goals.
"My favorite soccer experience is probably playoffs last summer," said Gilchrist. "We made it all the way to the finals. In the quarter-finals, we went into double overtime, and we thought we were going to lose because they got a [penalty kick] in the last double overtime. Our keeper saved it and then we went into PKs, and then we won in PKs […] and that was probably one of the best feelings in the world, to play soccer for two hours and then win in PKs. We got to go onto the finals, so that was pretty sick."
Because of soccer, Gilchrist has been able to make memories in many different places. 
"I went to France for like 10 days [last summer], which was really fun. We played Norway, and we trained with the French [professional club] teams Lyon and Dijon. […] We got to meet Ada Hegerberg who is, like, one of the best soccer players ever, so that was really cool. And they have a much different culture over there," said Gilchrist.
Gilchrist is reevaluating her next place to make memories after the head soccer coach at the University of Oregon, Kat Mertz, resigned last November. Gilchrist said that it could possibly change her commitment. Her top schools include the University of Oregon, Vanderbilt University, University of South Carolina and Wake Forest University. 
As for her future, she's mainly focusing on college and continuing to play soccer.
"I don't know if I'll try to go pro, but if I do, maybe overseas or [National Women's Soccer League]," said Gilchrist. "It makes me really happy. It's my happy place."