Club People of Note – Web Team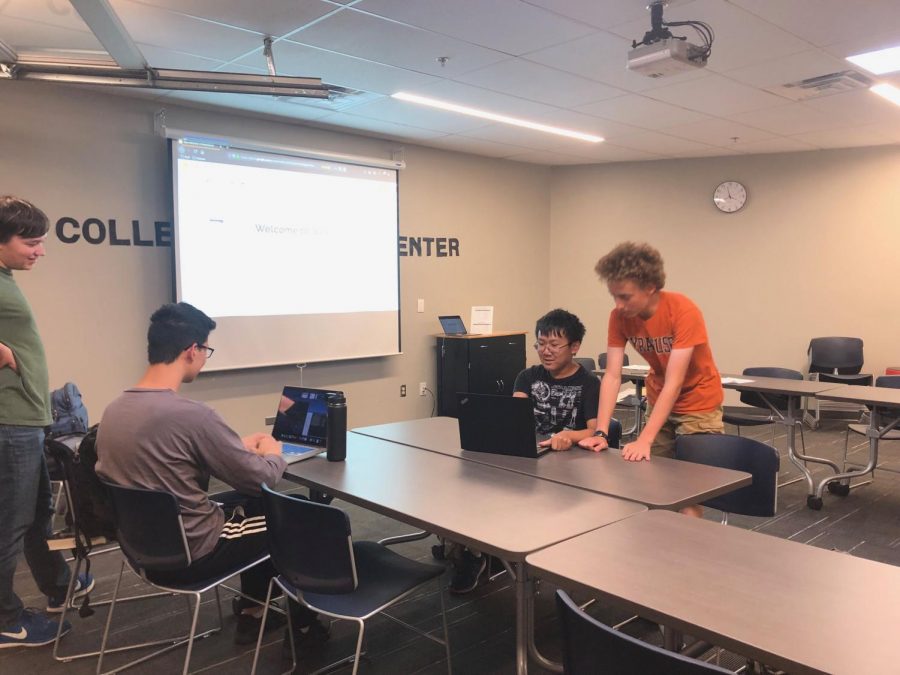 Having an easily accessible school website provides students and teachers with information about upcoming events, assignments and more.
Sophomore Margot Lamarque said, "I usually use the website for like looking at homework assignments or finding APUSH notes, and sometimes to look at when different school events are."
"I go onto the website to find information for tryouts and sporting events and also to find what homework I need to do," said freshman Alexis Vancil.
The website has been active for a really long time, but it is constantly being updated and redesigned by the school's student-led Web Team.
The Web Team's leaders, junior Sam Haggans, senior Brandon Li and sophomore Edward Wawrzynek, are in charge of keeping the school website in good condition. A major renovation of the site occurred recently and the Web Team worked extremely hard on it.
"The redesign process started three years ago and the year before last we released one part of the website and the recent modifications are just a continuation," said Wawrzynek.
"I wanted to be a part of Web Team because it is student-led, and I thought that students running the website was pretty cool," said Haggans.
Joining Web Team does not require any experience, because new members learn along the way. New members will learn and develop their computer science skills by asking questions and working on projects with students that are more experienced.
"This year we are trying to say that any skill level we can take, and we are trying to be more accessible for everyone, and build developers from the ground up," said Li.
The students that are a part of Web Team get to decide what each part of the site looks like.
"Maybe the administration wants a page with some information on it," said Wawrzynek. "Then we can basically implement that however we want and most of our features are driven by us, not the admin."
The school website is extremely important for students and teachers for updates about school assignments and upcoming events. This is made possible by the student-led Web Team who work really hard to keep the site updated and make sure that it runs smoothly.
About the Contributor
Nandhika Kurakula, Staff Reporter
This is Nandhika's first year on staff. She enjoys playing sports, spending time outside and hanging out with her friends. She enjoys writing opinion...