Summer Travel Profile
Senior Grace Bleekman lives in Boulder, Colorado. Summertime is a good time to travel or relax. The first reason is to learn about different places so that we can see how they live. In addition, it's a great time to spend time with your family.
Grace went to California with her parents and brother so she could spend some vacation time with her extended family. Her grandparents and aunt live in California near Sacramento. The whole family was gathering for her uncle's eightieth birthday. This was an important celebration because he made it to his big eightieth!
Another way to relax in the summer is to hang out with friends. She also watched Netflix.
I hope you had as much as fun as Grace did over the summer!
About the Contributor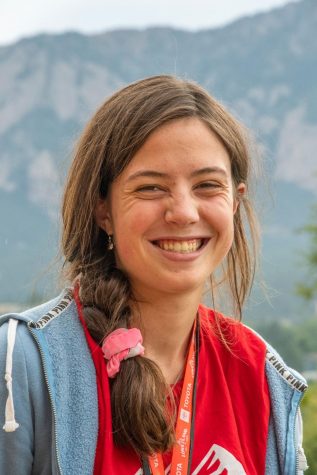 Sydney Rogers, Staff Reporter
This is Sydney's first year on staff. She loves skiing and climbing and relaxing. She can't wait to do more stories this year! Go Fairview!!!!