Leadership isn't just a skill for upperclassmen
Rithwik Mylavarapu, junior, used his leadership skills to create a opportunity for the underclassmen to speak up and make a difference. He created UCLC, which stands for Underclassmen Leadership Cabinet, a comparable club to the Leadership Cabinet, which is composed primarily of seniors.
Mylavarapu has asked underclassmen teachers to recommend the opportunity to freshman that they think have the leadership skills they are looking for. However, anyone who would like to join is welcome as well.
The goal of the leadership cabinet is "to have sophomore and freshman leaders join and identify something that they don't like with the seniors, and the upperclassmen, and try to change that within their class," said Mylavarapu. "By the time they become juniors and seniors, they change that, and so the culture as a whole starts getting better."
Mylavarapu became a member of Leadership Cabinet as a sophomore, and has participated in other leadership activities such as TBTK, and noticed that there were very few sophomores and close to no freshman involved.
"It was harder to speak out because there was a lot of juniors and especially seniors who were very comfortable with the school and everyone there," said Mylavarapu. "It was easy for them to talk and make recommendations for anything, and it was just harder for the sophomores to speak out and to actually make their voice heard."
The sponsor of UCLC is John Michael Thistle, a freshman language arts teacher. He loves teaching the freshman, and he has requested a full freshman schedule for the past two years. When he met Mylavarapu in his freshman year, he thought very highly of him.
"I noticed through different things he was doing throughout the school that he had natural leadership ability and was interested in really making a connection in his school and making a difference," said Thistle.
Thistle was also involved with leadership during at his high school, as he participated in mentorship programs and multiple sports and clubs. He has now been mentoring for more than ten years. He said that being a leader does not necessarily mean having good grades or being involved in a lot of different activities, just that the leaders have a unique perspective.
"My philosophy of leadership is that everybody has the ability to be a leader, to become a leader, we all have different gifts, different talents, different areas of focus, but you don't need to be a specific age or have a specific skill set to be a leader, you just need to know what your specific skill set is," said Thistle.
"Some people may take on big ideas, big concepts, some people may just provide support to other people in smaller ways," he continued. "That's the neat thing about everybody's unique individual leadership styles and leadership preferences: that you can serve people as a leader in a whole bunch of different ways, you know you can go out and change the world or you can change one person's afternoon, and a lot of incredible leadership comes from both ends of that spectrum."
Mylavarapu said that he wants to keep the club going after he graduates, so he is planning on having the sophomores in UCLC take over next year. While UCLC still in development, it hopes to make a big impact.
"I'm looking for a freshman that really wants to make a difference within their classes and with the Fairview culture as a whole," said Mylavarapu.
The meetings are set to be once a month on Wednesday during CAT and block lunch. The first meeting was on Oct. 31, and all of the following meetings will be on the last Wednesday of each month so that when the current leadership club meets the following week, they can present their ideas.
Thistle is eager to meet the members that are interested, and start making a difference with them.
"I'm really excited for the conversation to start about getting people in younger grades involved sooner, because I think if we can foster and develop those leadership skills for two or three or even four years, I think we can see some really incredible stuff happen in this school."
Leave a Comment
About the Writer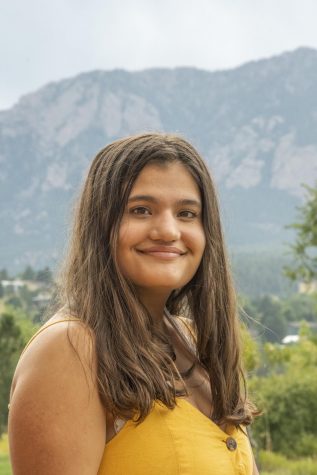 Ava Svolos, Co Editor-in-Chief
Ava Svolos is a Senior and this is her third year on the Royal Banner staff. She enjoys traveling, tennis, and being with her dogs. She is excited to be...