A High School Review of Chance The Rapper's New Album
Chance the Rapper is a popular young hip-hop artist with many accomplishments. He has won three Grammys and self-released five mixtapes.
Earlier this summer, on July 26th, Chance released his first studio album titled "The Big Day." The album includes twenty-two songs that differ drastically from some of the rapper's older music.
The change in Chance the Rapper's style and sound has inspired a range of responses.
"I didn't really like it that much. I didn't think the songs were very good and I liked his old stuff a lot better
While some agreed with Weeks, others had a more neutral opinion.
"I only liked a few of the songs," said junior Topher Patten.
Some of Chance's older music featured softer songs with a more gospel sound. His new album has a more current hip-hop feel, with many featured artists including Shawn Mendes, Nicki Minaj and John Legend. Students such as Weeks and Patten were not entirely positive about "The Big Day." Others enjoyed the new album and the change in Chance's style.
"I didn't really like his previous albums, but I'm really enjoying this album," said sophomore Macy Friday.
"It was dank," said freshman Tatiana Smith.
The album was designed to reach a larger audience, with more songs and a new sound. Commercially, that idea is working. The album reached number two on the Billboard 200, and it is Chance's highest charting album yet. The new album is landing high in the charts and, according to some students, it deserves that spot.
The style of Chance's new music may have changed, but his energy and attitude towards music has seemed to stay consistent throughout his career. While some enjoy his older music, his sales and large magazine reviews seem to show that the majority of people are liking his new sound and the upbeat feel.
Leave a Comment
About the Contributor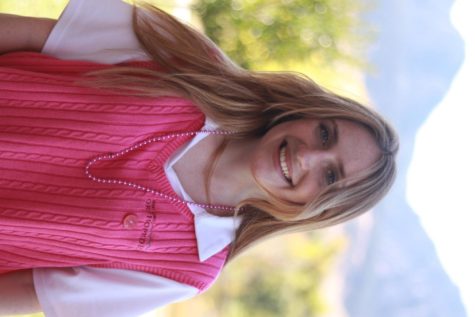 Julia Frank, Editor in Chief
Julia is a senior and this is her third year on staff. She loves writing and music and is excited for a great year! Let's get going folks!