Ultimate Frisbee, the Ulteammate Game
Hang on for a minute...we're trying to find some more stories you might like.
"According to all known laws of aviation, there is no way that a (fris)bee should be able to fly. Its wings are too small to get its disc-shaped body off the ground. The (fris)bee, of course, flies anyway because our Ultimate Frisbee team is a team like no other."
No, those aren't the exact words that began "The Bee Movie," but the Ultimate Frisbee team can make their discs fly. As teammates, they know that they must be comfortable and supportive of one another in order to have success.
"When I went to the first practice, everyone there was super kind. It's a really good environment, not over-competitive, but also everyone wants to try their hardest and win," said Senior Captain Sophie Burke.
Ultimate Frisbee is played based upon an idea called "spirit of the game," with emphasis placed upon trust and support between teams and players.
"In almost all other sports, they rely on a referee to tell them if things are out of bounds — if it's a catch, if it's a score. This relies on players to make all those calls, which comes back to that spirit of the game," said Coach Killian Burns. "You all have to trust each other that you're doing things in good faith and you're not trying to skirt the rules and cheat the system."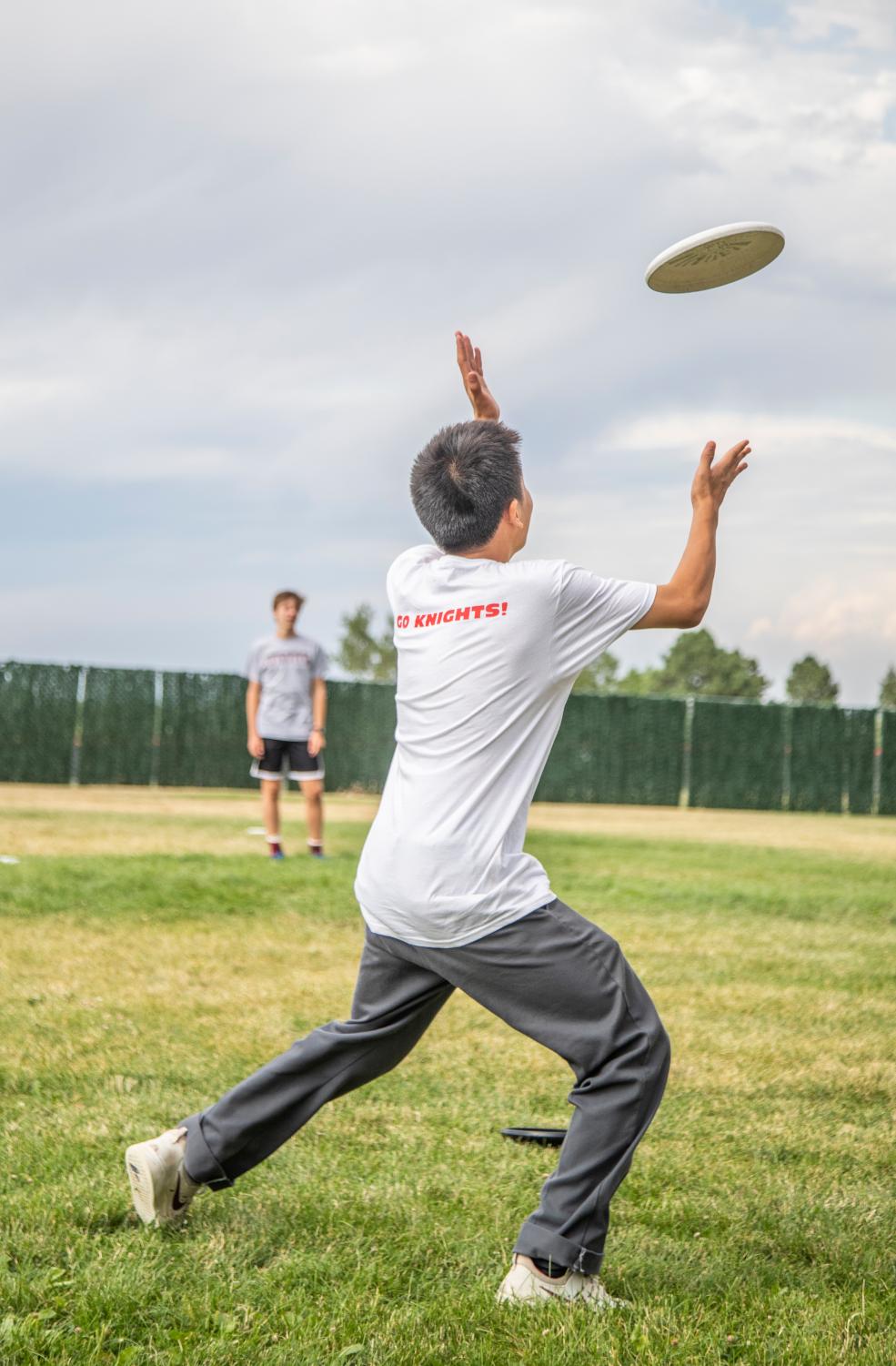 Overall, there is a positive opinion on the unique structure of the game.
"There's a certain level of spirit and other kindness and respect that you get from it. You respect the game as well, with that spirit of the game, and you respect other people and you respect yourself and your own team," said Sophomore Captain Zane Smith.
Ultimate Frisbee practices on Mondays, Wednesdays and Fridays, with either a game or practice on Thursday as well. In addition to practices and games, tournaments are also held throughout the fall season.
"The first one is usually the Halloween tournament, which is the most fun. We hang out, dress up, and we play lots of Ultimate! We also have state tournaments at the end of October," said Smith.
While there is plenty of competitive nature and sportsmanship, the Ultimate team is also about constructive improvement.
"Obviously, it gets heated, but more than any other sport that I've played, frisbee leaves the competition on the field and afterwards the focus is on things that could have been done better and the positive things that happened on the field," said Coach Erik Hotaling.
As with many sports, learning about the game and how to work better as a team is a priority.
"I was scared to play because I've never played before, but there's a lot of people like that. The coaches are super good, and you learn fast," said sophomore Sydney Burke.
As adult players, both coaches have traveled around the world playing Ultimate. They have been to New Mexico, California, Washington and even Australia playing with various teams.
"Everything's rather different than playing other sports. You get a lot of the competition in that aspect of playing sports but in general we as coaches and a lot of the players on our team try to focus on creating a positive and supportive environment at practice," said Hotaling.
Both coaches have experience and enthusiasm, essential qualities for coaching, especially in Ultimate.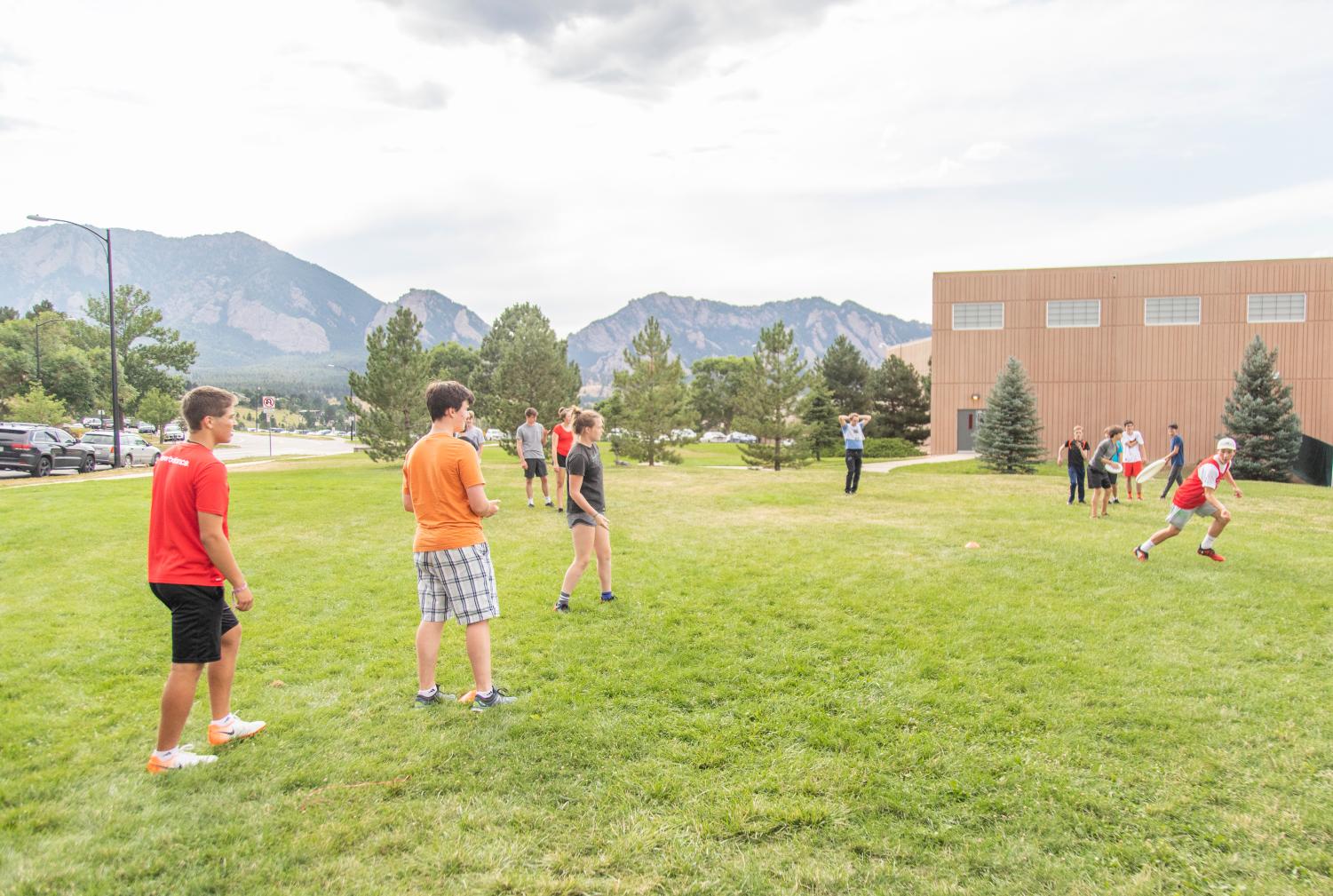 While the team is a group of hardworking and like-minded frisbee players, they don't always get the support that they deserve.
"It may come off as a dorky sport and not a sport that is considered 'cool,' but in my experience playing it, it was one of the best decisions I ever made because you meet so many new people, everyone's so nice and it's just an awesome community to be a part of," said senior Sophie Burke.
One of the more recent sports, Ultimate was popularized in 1968 and is growing still to this day with over 5 million players in the United States.
If you're looking to start playing, there are plenty of options to choose from. Whether it's a pickup game, a league, or joining the team at school, all are welcomed.
"There's always room for more players," said Burns. "We're always open to having other players come out and try it."