"It's Not Worth It, People Are Going To Get Hurt." – No District-Wide Closure Prompts Student and Faculty Concern
**Update: BVSD is on a 2-Hour delay as of 8:30 10/29. Classes will start at 10:30, running from periods 1-8. Check back for more developments as this story progresses.**
After a predicted eight inches of snow caused hazardous driving conditions and low visibility, Boulder Valley School District officials opted to keep schools open for normal operating hours, while cancelling after school activities. 
This decision prompted many BVSD students and faculty to express their discontent in interviews with Royal Banner reporters, and through social media.
"It's not worth it, people are going to get hurt," said Boulder High sophomore Juliana McKenna, commenting on an official BVSD Instagram post this Tuesday. 
Students have long taken issue with district cancellation and delay policies, prompting response from BVSD officials, who say that student safety is a top concern.
"We are committed to making sure that our students, our staff and families can get to the building safely and that we can get them home safely," said Rob Price, the Assistant Superintendent of Operational Services for the district.
Despite this reassurance, some students in the Fairview community felt like today's weather necessitated school closures.
"I hope you realize that you've already put hundreds of students and families in danger by making them drive to school in these conditions," said Fairview senior Stella Schitter on the same post. Schitter is a staff reporter for the Banner.
However, Social Studies Department Head Dan Niedringhaus recognizes that the district has difficulty when making the decision of whether or not to cancel school. 
"It's an impossible situation for the district," said Niedringhaus. "They would have gotten angry calls [from] parents who have to go to work trying to find childcare […] I'm sure they're dealing with a ton of calls today about safety issues and stuff like that."
Niedringhaus also mentioned that not cancelling school negatively affects the students and staff who do not live within the district. 
"You have so many families that can't live in the open enroll [zone] and the majority of the teachers don't live in Boulder. That's a huge problem," said Niedringhaus. 
Niegringhaus also mentioned that teachers at Fairview live along the front range, and some faculty members experienced commutes that lasted for longer than an hour due to road conditions.
For students across the district, their drive to school can be even worse. New drivers can be especially prone to accidents and driving errors in harsh weather. 
"A lot of students get to school by driving themselves, and a lot aren't practiced enough to drive in the snow. It's cold and it's dangerous," said junior Tilly Yeats, a student at Boulder High School on Instagram.
"Of course it's going to be annoying and somewhat dangerous," says Niedringhaus, "but we live in Colorado."
Leave a Comment
About the Contributors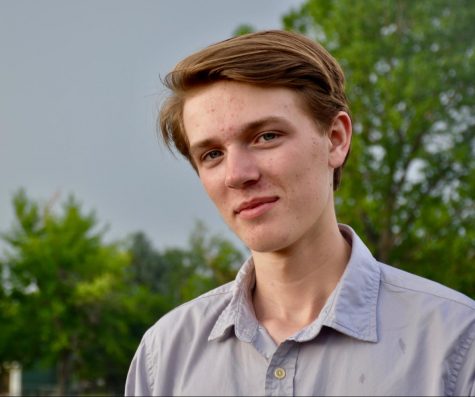 Henry Larson, Co Editor-in-Chief
Henry loves telling stories. Mainly, that means he produces podcasts, which you can check out here. When he isn't doing something related to journalism,...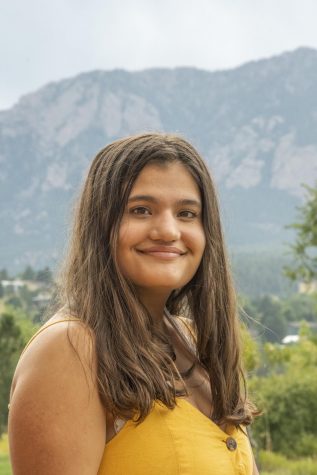 Ava Svolos, Co Editor-in-Chief
Ava Svolos is a Senior and this is her third year on the Royal Banner staff. She enjoys traveling, tennis, and being with her dogs. She is excited to be...