Well, Damn.
Looking Back at the Pulitzer Prize-Winning Album by Kendrick Lamar
"This what God feel like," croons Lamar on "GOD," the ethereal thirteenth track of his fourth studio album "DAMN." One can't help but sit through the in-your-face, grab-you-by-the-collar lyricism and production of 2017's "DAMN.," and feel the same way as Lamar. 
Not many musicians, least of all rappers, can pull off a two-year hiatus and come back even stronger. Lamar had a tall task in front of him, coming off the back of 2015's 
To Pimp a Butterfly, widely regarded as one of the greatest rap albums ever made.
However, there are three things that set "DAMN." apart from the rest of Lamar's discography.
 "DAMN." has depth. Beyond the glossy synths and soulful samples, each song is a masterfully crafted vignette with a story to tell. Final track "DUCKWORTH" recounts the tale of how Top Dawg Entertainment founders Lamar and Anthony "Top Dawg" Tiffith met in the robbery of a fast food restaurant that Lamar used to work at, all rapped over rough production. Duckworth is also Lamar's real last name, a fitting end to the introspective album. "PRIDE" encapsulates Lamar's worldview of men and women engulfed in their own pride, rapping "Pride's gonna be the death of you." Lamar explores many similar themes throughout the album, in songs like "FEAR.," "LOVE.," and "LUST."
"DAMN." is cohesive. It is a flowing piece of art, with each song transitioning into the next. The theme of the African-American experience is constant throughout. It is an album, rather than a compilation. This is increasingly rare, and it is done beautifully. Lamar transitions from Fox News vocals criticizing him and him telling the story of a blind woman ("BLOOD") to a booming song about how powerful he is ("DNA"). Paired with stunning visuals, "DNA" is a profound statement.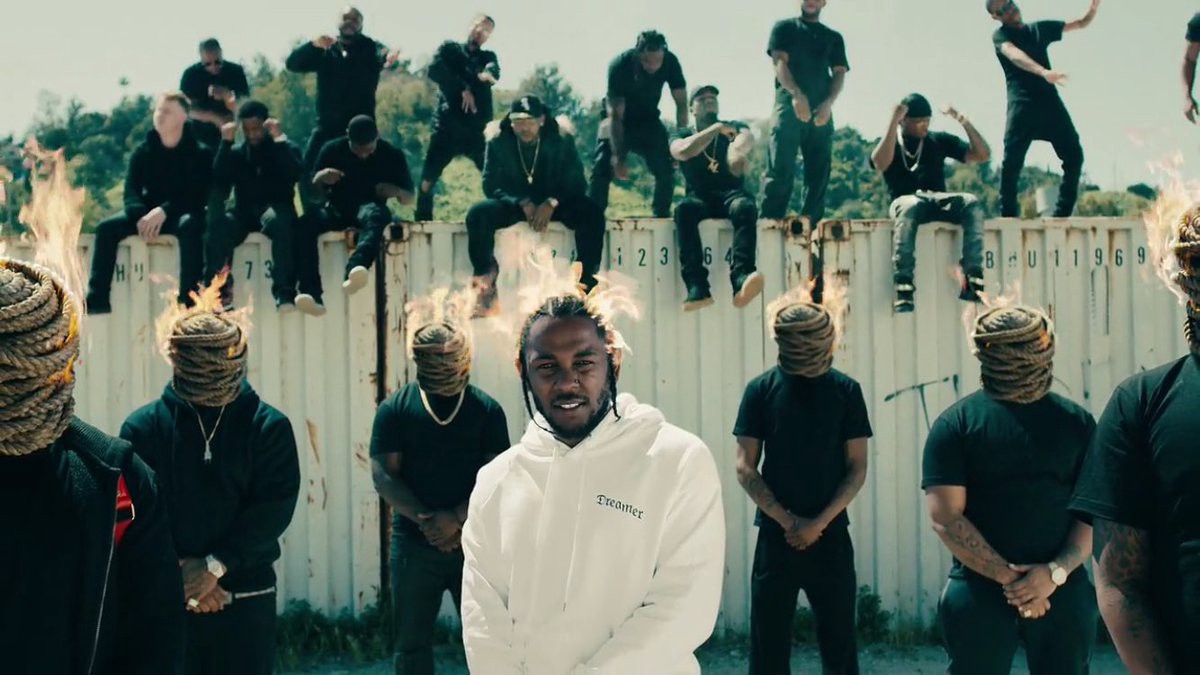 A still from the video for ELEMENT. Watch the video here.
"DAMN." is true. A powerful story of African-American life in America, told by this generation's golden storyteller. Lamar's word choice and creative vision drive this work of art, and in 2018 he drove it into Columbia University to receive the Pulitzer Prize in Music. 
Pulitzer described "DAMN." in a few sentences, saying it is "a virtuosic song collection unified by its vernacular authenticity and rhythmic dynamism that offers affecting vignettes capturing the complexity of modern African-American life."
Today, more than two years after the release of Damn., it is still just as compelling and entrancing. The words are still as sharp and meaningful. This is not only an album we will be talking about for years to come, but it will stand as a benchmark for future artists in their quest to perfect their craft. "DAMN." is a prime example of how glorious rap can truly be.
      A still from the video for HUMBLE. Watch the video here.
Leave a Comment
About the Contributor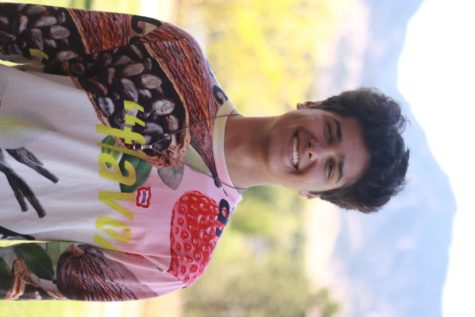 Noah Edelman, Editor in Chief
Noah is a senior, and this is his third year with the Royal Banner. He has an avid love for journalism and all kinds of writing. A big fan of all things...