An Interview With The 2020 Student Body Presidential Candidates
In spite of this semester's turmoil, Student Council is still holding its elections for leadership positions across the school.
LA classes will be given the opportunity to chose their elected student officials, starting next week.
We spoke with the two pairs of candidates who are running for Student Body President and Vice President.
How would you describe yourselves and your campaign? 
Aria Wozniak(Presidential Candidate): Helena and I have been working together this year and a little bit last year too, and we've just made a really great team, so we've decided to run together for student body president and vice president, and we're just super excited to help make a lot of changes in the school and we have a lot of new ideas to bring to the table. 
Helena Harezlak(Vice Presidential Candidate):  Because we've been working together for a while, we recently worked on planning prom, we were the two head leaders for that. We are just really motivated and we really enjoy being in StuCo  and it's our passion, so we're running because we want to pass on the great leadership that our leadership team has started and we just want to make a difference in the community.
—
Savannah Wright(Vice Presidential Candidate): Our campaign is focused on community, and building community at Fairview. Six years ago, the community was really strong, with really strong school spirit, and we feel like that's diminished recently and so we have two [ideas]. One is spirit, which is what I'm leading with.
Olivia Wright(Presidential Candidate): I'm leading with kindness and being a voice for the students because I know that the students have a lot of opinions and they want their voices heard and I want that to be a big part of our campaign. We are a voice for the students and I want to open up the student council to the student body so that everyone can have their voices heard.
What makes you a good candidate for this position?
Aria Wozniak:  We are really passionate about leadership, and we've both been doing it for a really long time, I know we're really great at getting stuff done, and we just come up with really great ideas […] for everyone, And I guess we're just really good at working together with lots of people and really making things happen.
Helena Harezlak: We worked a lot with administration, like Mr. Sutter and Mr. Stensrud in the past. I started this new thing for school called stress map, it's to limit testing at school and because of that I spent a lot of time with Mr. Stensrud and we've established really strong relationships with everyone in the office, so we feel like that will really help us get into the leadership really fast next year.
—
Olivia Wright: Since we're twins, we live together obviously, we work really well together, we're each other's right hand man. I think we can both really work well together and make effective choices that need to be made for our school. [Since we're on poms] we do participate a lot in our school and I love supporting every single sports team and going to all the musicals, concerts and so I think we are good candidates because we want to support everyone and we work really well together.
Savannah Wright: We're always in the public eye for poms so we're always in front of the student section, we're always public. I feel like that can transfer very easily into being President and Vice President of the school. Already, we support many sports teams and many of the extra-curricular activities so I think it would be an easy transition. 
How will you make Fairview a better place? 
Aria Wozniak: We have a lot of ideas for next year, I'm not sure we want to share them all yet and we're trying to get a lot of them approved by admin right now, it's kind of hard to reach out to them since everyone is so busy with this virus and this pandemic. So we're trying to reach out to people right now, I know that I was working on a project this year where I was going to actually send out a survey this semester about the temperature at Fairview, so we could get some more changes to that in our school, but we have a lot of great ideas next year for just may be doing more on Fridays to do more Fairview Fridays, and have more spirit. 
Helena Harezlak: We also just want to advocate more for the student body,  both of us have worked on separate projects such as Aria's temperature thing and my thing which is regarding student stress,  regarding testing on multiple days, and we just want to advocate for a student body and make sure everyone feels included and represented in our school, so we run a really open campaign right now, saying that if anyone has any suggestions or things that they want to see change that say please contact us and we will do our best to accommodate them. 
—
Olivia Wright: I'm focusing on kindness and I want to implement this project called "The Kindness Project." There will be kindness cards that will be at the top of the school and people who are doing random acts of kindness can give out these cards, saying "you've just been served a random act of kindness." I think that can really help bring all of us together as a strong community so we can help others in our community who are struggling very hard.
Savannah Wright: For spirit, there's this app [that I want to use] and for each school event, whether its an informal, football game, basketball game, musical, choir concert, you get a certain amount of points. At the end of the year you can use those points towards prizes. Fairview is very academically focused so with some form of incentive it would encourage the student body to go out and support classmates and peers and it would create a strong community at Fairview.
What do you think students should know about your campaign and is there anything else you want to talk about?
Aria Wozniak:  We're really determined and we're really hard-working, and we know that will get stuff done. I think we'd  be really great for the school and really great leaders, we have a lot to bring to the table.
Helena Harezlak: We're also really passionate and have a lot of school spirit and we want to show up to all of the games and events, and represent our student body. 
—
Olivia Wright: We are people that want to hear their voices and want to meet with students. We are here for them and we want to be people who they can talk to, be comfortable with and voice their concerns.
Savannah Wright: We love Fairview. We've been involved with Fairview for so long. Our family has been going to Fairview for fifty years. Fairview is pretty much in our bloodline. Running would be an awesome way to continue the legacy of our family and Fairview and that we're here for the students. 
The Royal Banner will be hosting a live Town Hall between all four of the candidates on Saturday, April 11th at 6pm. You can find all the details at our website or on Instagram.
Leave a Comment
About the Contributors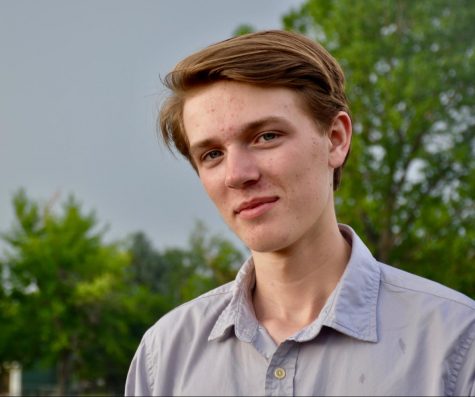 Henry Larson, Co Editor-in-Chief
Henry loves telling stories. Mainly, that means he produces podcasts, which you can check out here. When he isn't doing something related to journalism,...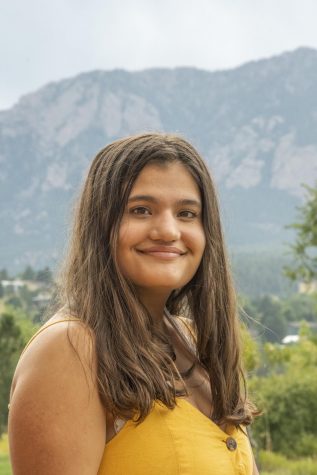 Ava Svolos, Co Editor-in-Chief
Ava Svolos is a Senior and this is her third year on the Royal Banner staff. She enjoys traveling, tennis, and being with her dogs. She is excited to be...