SAT Subject Tests Phased Out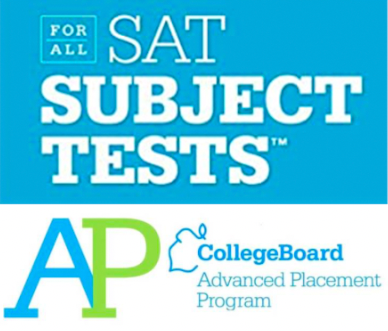 Kristen Sheng, Entertainment and Arts Section Editor
January 21, 2021
On January 19, College Board released a statement onto the College Board Blog stating "College Board Will No Longer Offer SAT Subject Tests or SAT with Essay." SAT Subject Tests have been discontinued immediately for students in the U.S., but international students are still able to take them in May and June of 2021. U.S. students who are already registered for a Subject Test will receive a refund of fees paid. In addition, the optional SAT essay will no longer be offered following June 2021. 
According to College Board, the reason for this dramatic change is because they are "adapting[…]to the changing needs of students and colleges" while "reducing demands on students." The expansion and increase of Advanced Placement (AP) tests have also deemed Subjects Tests to be no longer necessary. College Board stated that the plan to discontinue optional SAT Subjects Tests and the SAT Essay was already underway, although coronavirus accelerated the process. 
As a junior who is in the midst of preparing for the SAT, I personally think that the discontinuation of SAT Subject Tests is a relief. I had previously registered for the Math Level 2 Subject Test for May of 2020, but due to the pandemic, I rescheduled to May 2021. The reason for me wanting to take the test was to show colleges my strengths in math, even though the colleges I have researched so far do not require them anyway. I believe that many students have similar reasons to take the Subject Tests. Fortunately, there are AP courses and tests available to show proficient knowledge in different subject areas. As for the essay, I never considered adding the optional essay portion to my SAT test, so it doesn't really affect me. 
I've always thought standardized tests aren't the best way to measure anything besides how good someone is at taking the standardized test. I feel that SAT Subject Tests and the SAT Essay are just two ways students can try to stand out throughout the college admissions process. Due to this, I think taking them away allows me to not worry about all the things I need to do in order to increase my chances in getting into the schools I want to attend. This also allows for students and their families to not pay extra money for optional assessments. More importantly, this allows me to have more time to do things I am passionate about instead of preparing for more tests. I appreciate College Board for making the move to reduce the optional standardized tests offered, and therefore reducing pressure on students, especially during this pandemic.