A Guide to Off Campus Lunch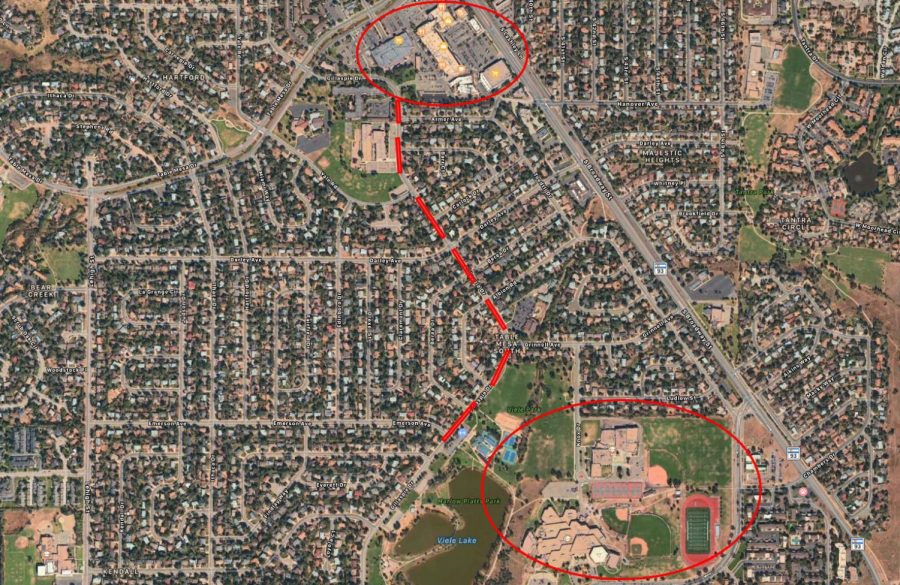 Elizabeth Woo, Staff Reporter
March 14, 2019
Students take advantage of the school being an open campus, as they often go out for off-campus lunches. For students who take the bus, there is a time crunch, and they have to stay in the near vicinity of the school, going to places like Sweet Cow.
"[Sweet Cow] is a nice place to hang out with friends, and I like that it's close to Fairview. It's also a good place to have a break from school," said sophomore Jenna Reznicek.
Sweet Cow is just one of the many places to eat at the Table Mesa Shopping Center. Moe's, Snarf's and Walnut Cafe Southside are popular spots for students who enjoy going out for lunch.
"I like to go to Moe's because they have good service, and they have really good food," said sophomore Kendall Tran.
Many students will go to King Soopers because of the variety of different foods, which is suitable for almost anyone.
The Table Mesa Shopping Center is well-liked by students due to its close proximity to the school, and the wide variety of food that students can choose from..
"Usually, I go to King Soopers and get pizza or sushi because those are some of my favorite foods, and it's close by," said sophomore Siya Lalwani. "Sometimes I'll go to the Hill and get something from there, depending on what I'm in the mood for."
The low prices at the dining places are suitable for students, and are also a large reason for Table Mesa's popularity. Considering the fact that a Moe's bagel cost around $3.00, it's easy to see why students are attracted to these dining places.
"I don't go out often, but if I do, it's usually Lucky's because I like the food there, and they have low prices," said sophomore Suriya Lalwani.
Others like to venture further from school, going to places such as Base-Mar.
"I like to go to Base-Mar because it's a fun place to go," said Senior Margaret Beard.
Many students can be seen around school with their food brought from Noodles & Company.  It has pasta from many parts of the world, allowing students to change up their tastes whenever they want.
"I like to go to Subway or Noodles & Company. They have really good, healthy choices," said senior Sheen Steinbarth.