Becoming a Better Leader: Attending RYLA
When I first felt the glorious mountain breeze of Estes Park's YMCA of the Rockies air on my face this summer, I had no idea what I was in for. I came in as a reserved, timid soon-to-be Junior. Little did I know, I would exit those five days as a changed person.
I attended RYLA (The Rotary Youth Leadership Award) this July. According to their website, RYLA is a "life-changing leadership training program for young men and women where leadership skills and principles are learned, developed and enhanced in an atmosphere of trust and respect."
For five days, you experience the happiest moments of your teen years. But you also cry your eyes out from extremely meaningful moments.
RYLA consists of team building activities where you build your inner leader. You expand your network of friends and acceptance. You start to see everyone around you as allies.
I thought I was a fine leader. I thought I was good at following directions and stepping up if those leading were underperforming. But I was so wrong.
There is so much more to leadership than following orders. Whether you have strong leadership already or you are more on the timid side, I highly recommend applying to Rocky Mountain RYLA. You cannot teach leadership. However, you can learn it. How do you learn? Attend RYLA to build lifelong friendships, hear from motivational speakers and step out of your comfort zone into a whole other world.
RYLA is based on an all inclusive scholarship in which you interview to be a Rylarian. If you are selected, you get to attend RYLA and it is completely free.
Out of everything I took home from the experience, I learned that you can lean on people. You can learn how to take a step back or take a step forwards, but you truly learn that people are not born evil. People are there for you, and you for them as well. Even strangers.
If attending RYLA is not for you, a group of students who attended RYLA revived a club at Fairview to bring the RYLA magic of the Rockies back to the school. If you are interested in doing good for the community and supporting your peers, consider joining the Interact Rotary Club that meets every other Thursday block lunch in Room 639.
About the Writer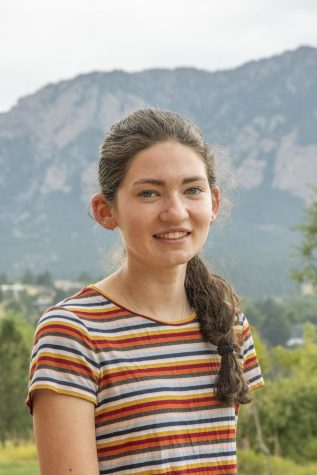 Lauren Hirschhorn, Student News Section Editor





Junior Lauren Hirschhorn has been an avid writer for years but has just joined FHS Publications this year. She is excited to see where it takes...