Here's What You Missed From the Student Body Election Town Hall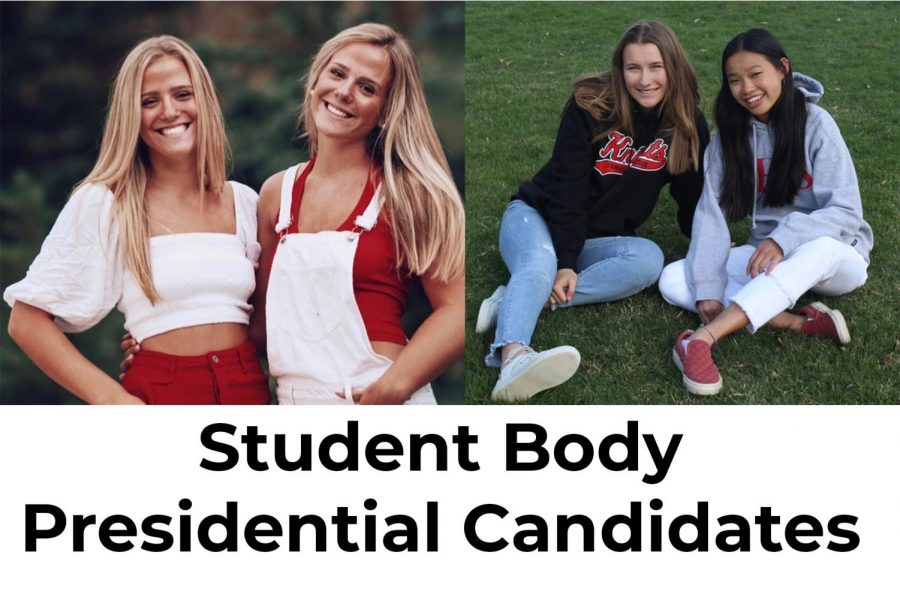 Lindsay Cox, Section Editor - Opinion and Politics
April 16, 2020
We hope you enjoyed the town hall hosted by the Royal Banner on April 11th, and if you were unable to watch, here are several important topics from the discussion. Now let's take a look at the answers from both sets of candidates in order to better choose who you want to see as Student Body President and Vice President. 
It is important to acknowledge the intentions of all the candidates. 
"I decided to run for student body president because my family has been involved in Fairview for over 50 years […] I wanted to continue that legacy by bringing my ideas to the school and being a leader," said Olivia Wright.
Both Olivia and Savannah Wright have stressed the importance of their family legacy and continuing that involvement. 
"I'm running for Student Body Vice President, going off what Olivia said about our family legacy as well as I've been in student council for most of my high school career and I want to continue that and introduce some new ideas that I think the community would really enjoy," said Savannah Wright.
Aria Wozniak and Helena Harezlak focused on their drive to have a bigger leadership role in their community.
"I've always been a leader and I decided that this year I wanted to continue that, but I wanted to play a bigger role in planning and in leading our school," said Wozniak who is running for student body president. 
Harezlak also included points about their leadership experience. 
"I've decided to run for Student Body Vice President because I've been really active in student council in the past years and I really wanted to bring the community of Fairview together and make sure that we can all support each other as well as Aria and I have a lot of experience planning a lot of the events," said Harezlak. 
Something on everyone's mind the past month has been the Coronavirus and the chaos that has followed the dramatic increase in positive COVID-19 cases. Both Student Body Presidential candidates outlined what they would do if this were to happen again while they are in leadership.
Olivia Wright put an emphasis on keeping the community positive.
"If something like the Coronavirus crisis happened again I would encourage students, like we've been doing, on social media with daily challenges […] I think challenging people to get out and experience new things that they wouldn't [normally] have time for or just trying to keep himself busy during a time of crisis would be a good way for all of us to stay positive during a hard time like this," said Wright.
Wozniak focused on creating a connection between leadership and students. 
"We would do a daily video or a daily class where we can check in with the student population […] I would also want to give students more hope," said Wozniak.
In talking about funds, Harezlak stressed the importance of giving back to the community as a whole and making sure underfunded groups get the support they deserve. 
"We are planning to use these funds in order to create fun events for the whole school and we also set aside tickets and different things we give away for students who don't have the means. […] We want to as well next year implement more of a 'giving back' motto so we would like to donate a portion of all of our proceeds of all of our events to different programs at Fairview that need better funding or support," said Harezlak.
When asked about rising questions and conversation surrounding sexual assault both Wozniak and Wright addressed how they would continue the conversation. 
"I want to continue conversations to make students feel safer in our schools and to create a more trustworthy environment. I would enforce this through a random act of kindness week […] where we would address some of the more negative aspects of culture in our society and try to combat that with a more positive approach and bring in a more compassionate and aware environment. I want a more active student council presence in Fairview to address these issues," said Wozniak. 
Olivia Wright focused on the importance of educating students about sexual assault and how starting that in the underclassmen population can help students be more aware. 
"If Savannah and I were elected we would definitely continue the conversation of rape culture in our school, because it is important to discuss it. We would want to have organizations [that] deal with rape culture come in and give big lectures to the whole student body so that everyone is made aware of the issue. And also we had the idea of having a lecture [for] freshman and freshman seminars about rape culture just so that at a young age coming into Fairview they know how to combat it or what it looks likes and just be educated on the topic even though it is really unfortunate that we would have to have those conversations," said Olivia Wright.  
While both sets of candidates brought great initiative to the table, it is up to you to decide who you want to see representing you in leadership based on the values most important to you.
About the Writer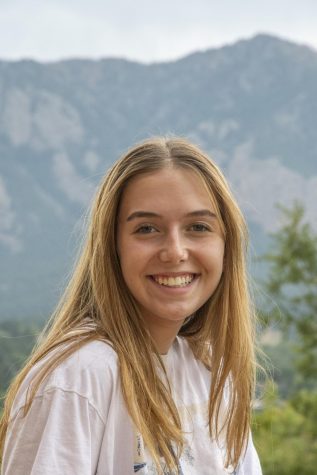 Lindsay Cox, Section Editor - Opinion and Politics
This is Lindsay's second year writing for the Royal Banner. She loves pasta, playing tennis, traveling and hanging out with her dogs.