Transportation by RTD Buses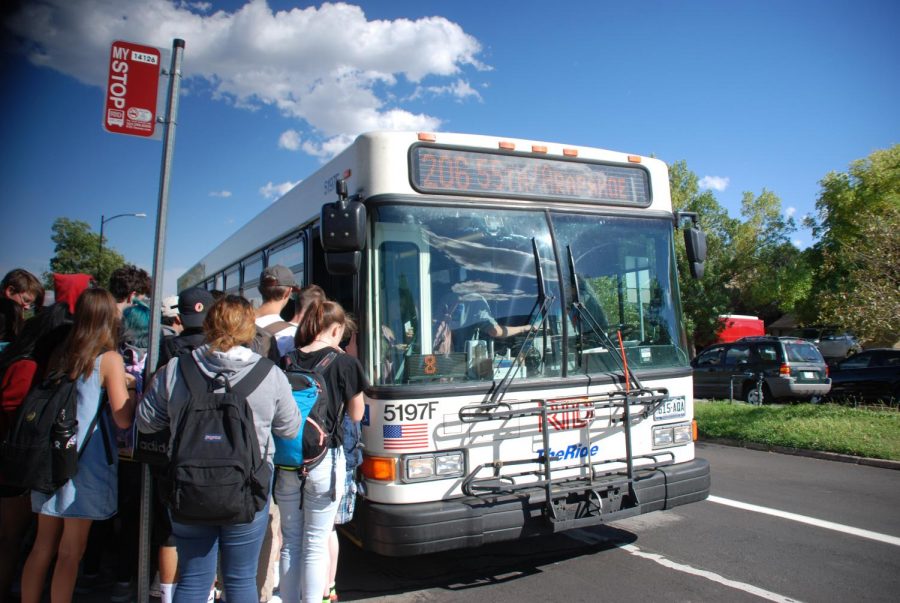 At 3:20pm sharp every day, students stream out of the building, many turning to the public bus stop for their transportation. They fill the buses, oftentimes standing in the aisles because there aren't enough seats for everyone.
"In the afternoon, being on a bus full of students leaving Southern Hills and Fairview, it's just very loud. Much louder than a bus would be full of adults because adults tend not to talk to each other as much on the bus," said math teacher Rosie Pfenning, who takes the RTD buses home once or twice a week.
Junior Cian Whitehair is one of these students, taking the bus every day to school and back home. He pays about thirteen dollars a week for his tickets.
Which adds up fast.
However, RTD is working to make buses more accessible for students, including their student and senior citizen discount, which prices tickets at $1.30, half of a regular ticket price.
"[Student ticket prices] are about right," said Whitehair. "It's better than what adults have to pay."
There are a few other payment options for frequent RTD commuters, one of which is the MyRide card, which can be filled with up to 200 dollars and then used whenever the person rides the bus. MyRide users save 15 cents every time they ride. The plastic card also eliminates paper transfers and the necessity of carrying exact change for one's bus tickets.
"It's just a way to save money every month," said Christine, who has been driving buses for seven years.
A MyRide card can be purchased on the RTD website.
Another payment option is the EcoPass, which all BVSD employees can pay sixty dollars a year to get. EcoPass users have unlimited bus rides after their first payment.
"There are a lot of local businesses that pitch in money to give us that opportunity, which we're very grateful for," said Pfenning.
Additionally, there are a lot of ulterior advantages to taking the bus. Parking is one of them.
"As a teacher here I get my own parking space, so that's not an issue. [But] for a lot of the students… it's hard sometimes to find a space in the neighborhood," Pfenning said.
Pfenning herself rides the bus in order to save money on gas.
"I like all the benefits of riding the bus, but I wish that RTD was a little more efficient," she said, explaining that she wishes there was a direct train from Boulder to Denver.
When students step off the bus, some tell their bus drivers thank you.
"We appreciate that kind of stuff," said Christine.
As for students riding the bus, Christine had a word of advice.
"Try not to be too loud, don't bully other students," she said. "Just relax and enjoy the ride."
About the Contributor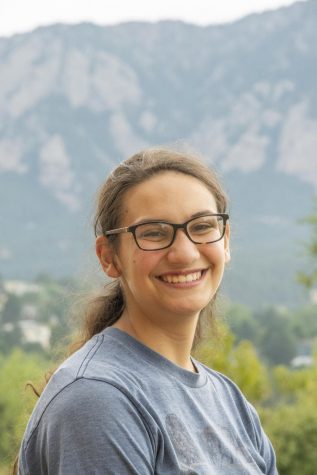 Tessa Moskoff, Copy Editor
Tessa Moskoff is a sophomore. She enjoys fencing, reading, and writing and is excited for her second year on staff.