Who's Who? Shining A Spotlight On Underrated Staff
Kim Kennedy
Currently a site-based school nurse, Kim Kennedy has practiced various types of nursing and has even worked in surgery. Growing up, Kennedy's father was a doctor, so she always knew she wanted to study some form of medicine. Though she is new to Boulder Valley School District, she is very excited to learn and work at a school.
"I loved working with high school kids and teenagers," said Kennedy.
Kennedy loves to be outdoors. From camping to hiking and off-road biking, to spending time at the rink watching her kids play hockey, Kennedy is a big advocate for fitness.
Kennedy feels fortunate to have gotten her job.
"This opportunity opened up and it's like a beautiful dream location", she said. "I just feel really fortunate to be here."
In the future, Kennedy sees herself learning from people at school, which will help her become better at her job.
"All the student bodies, staff, everyone in this building all take great pride in being a Knight and I hope that never changes," Kennedy said.
Hilary Hecht
Health room nurse and parent educator, Hilary Hecht, has been working at our school for nine years. Hecht loves her job because she gets to help students be comfortable, feel safe and be taken care of at school. Hecht used to volunteer in the health room at her children's elementary school. After her kids were in school full time, she decided to continue her work here.
Continuing to work as a school nurse allowed Hecht to do what she loves while having time off in the summer to spend time with her family. Hechts hobbies include camping, boating, wakeboarding, riding horses and hockey.
Hecht has some powerful advice for the student population.
"Get some more sleep. Don't stay up playing video games," she said.
She hopes that the mindfulness, the care and the respect among students never changes at the school. It makes Hechts day when a student comes in and asks how she is and how her day is going.
Hecht thinks the best thing about her is that she understands kids. She is most proud of being a mom and having a family that's close.
Ruth Pizarro
Dedicated custodian Ruth Pizarro has loved working as a custodian. She said the best part about her job is that she is able to help with education.
The one thing Pizarro hopes never changes about Fairview is the staff and the way they can work through problems together.
Pizarro is proud of her work that she does at our school.
"I'm proud of what I do. And I'm proud to be a mom," she said.
Outside of work, Pizarro has a passion for salsa dancing in her free time. She also loves to play basketball with her kids. Pizarro thinks a good quality about herself is that she knows how to handle pressure.
Its easy to improve Pizarro's day.
"The small things that make my day better is when people appreciate the work that I do," she said. "Like saying thank you, or bringing me a gift or just say thank you. Appreciate it."
In her future, Pizarro's goal is to change as a person to help more students and teachers.
About the Contributors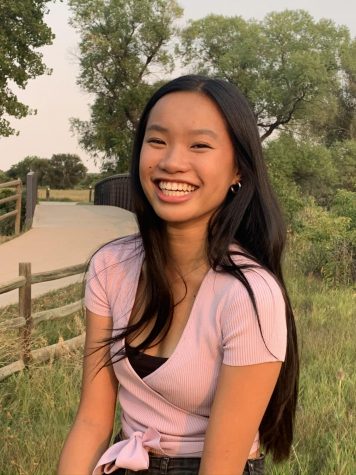 Aria Wozniak, Managing Editor
Aria's love of writing has finally brought her to FHS Publications where she is currently learning about journalism. She loves to read, dance, sing,...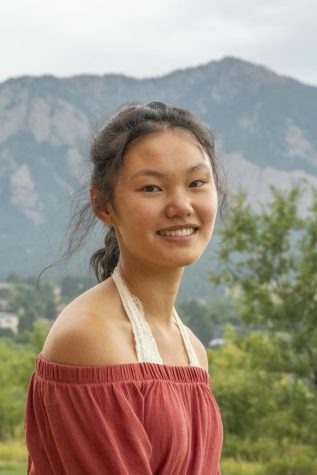 Jackie Jessen-Hegelbach, Staff Reporter
This is Jackie's first year on the FHS Publications staff. She enjoys reading and (creative) writing and is looking forward to doing more journalism....