Friday Night Funnies – Looking Back at FKL
At 7 p.m. on a Friday night, when students would have normally been long gone, students gathered at the door of the choir room, waiting to take their seats for Friday Night Live(FKL), the student-run comedy show formerly known as Cupid's Comedy Cabaret.
The show, an annual Fairview classic, featured all student-written comedy. Its acts ranged from "And I oop-" to a full rap verse, complete with beatboxing.
"It's really cool, and it's a much shorter process than everything else, [but] it's more chaotic than anything else," said sophomore Alana Hein.
Rehearsals each day consisted of cast members spitballing off of each other and from there, the cast pitched their ideas to the show's supervisors, teachers Dylan Muzny and Zach Coles.
"I think part of the fun is just […] the creation process," said sophomore Ilana Diddams.
"It's hard when things get cut, though. It's really sad. I had a good [sketch] […], but they wouldn't let me put it in," added Hein.
Still, for students on the cast, being a part of the show's creation is even more fun than being in the audience. After the show is pieced together sketch-by-sketch, Friday Knight Live lets cast members and audience alike find comedy in Fairview's culture, something often forgotten from day to day.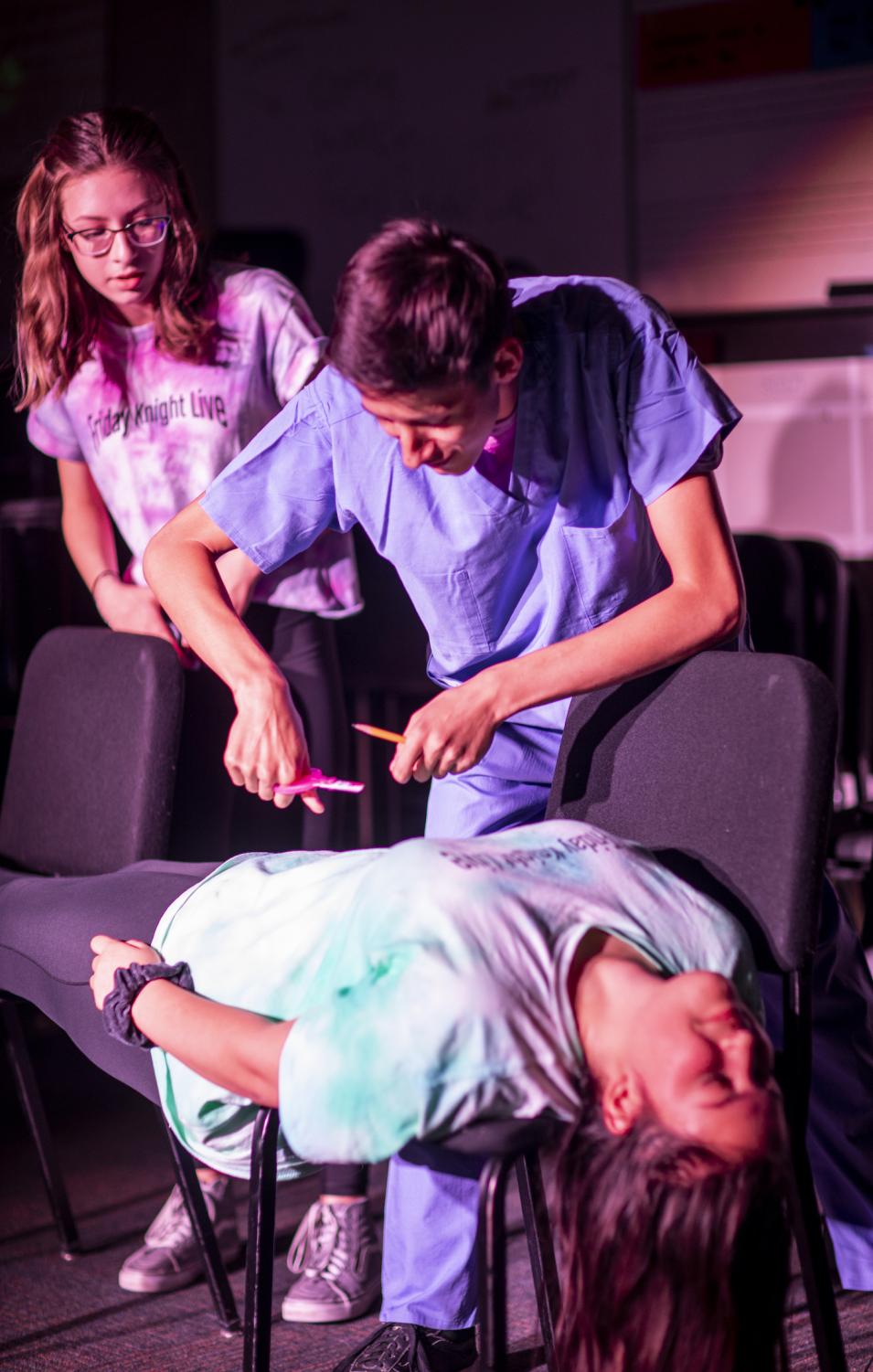 On the night of the show, after audience members shuffled into the tiny choir room, the lights dimmed and a hilarious night of student comedy began.
Between memorable moments like one cast member being slapped in the face with a fish, or others performing a kazoo rendition of High School Musical, the show never ceased to make the audience laugh.
Beginning with the show's creation all the way to the night of the performance, Friday Knight Live is a unique production, showcasing students' gifts for comedy and welcoming (or rather pushing) Fairview students, parents, and teachers into the minds of the cast.
Hein said, "FKL really is great—we all have a great time and a lot of fun."
Leave a Comment
About the Contributors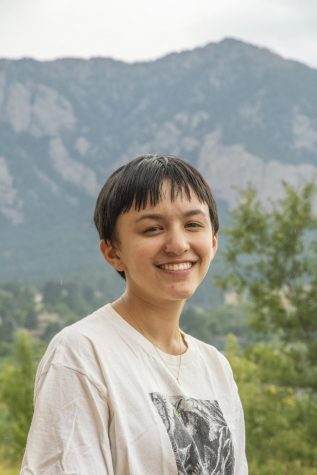 Maia Penuel, Audio Editor
Maia is currently in her first year at FHS Publications as the new audio editor. A newcomer to the Royal Banner and FHS Publications, Maia looks forward...
Justin Hein, Photo Editor
This is Justin's first year on staff. He's the photo editor for FHS Publications and you can send all Spot the Difference complaints to him.