BVSD Just Closed Schools, Now Teachers and Students are Preparing to Move Online
After BVSD released their plans for a possible school closure due to the coronavirus (COVID-19), and just closed schools until the end of spring break, students and staff are preparing for what that means for their classrooms and learning environments. 
For the teachers who already conduct most of their curriculum online, the shutdown wouldn't greatly infringe on the material. Amanda Rabatin, a science teacher, is one of those teachers. 
"We use google classroom, everything is online, and once again, it only affects kiddos who if we do go out, don't have internet access, so how do we get them the material and the content," she said. 
Junior Bella Wolhandler agreed that for her, the shutdown wouldn't intrude on her ability to learn to an extreme extent.
"I feel like [for] some teachers, it will be kind of easy to just do online stuff, they'll just go on classroom and give us documents online, there's definitely a few classes where it will be a little more difficult, like science, would probably be harder to not be in a classroom and learn," she said. 
BVSD stated that they plan to use Schoology to continue classes. However, this system comes with its own problems. Wolhandler uses Schoology for her online math class, and said that she has noticed some issues with the software. 
"For example, when I take a quiz or a test, she grades it a day or two later, and then it will say 'this many out of twenty' or something but if I got something wrong, it won't say what I did wrong or what the actual answer is it will just say 'this is wrong', so I can't learn from my mistakes,"' said Wolhandler. 
Wolhandler thinks that because there is so much unknown about this virus, shutting down the school is most likely the safest option for everybody. 
"It makes sense that they want to keep school open but it's probably a better idea to not do that, because I think it's a lot worse than people are making it seem," she said. "The only place you can get it tested is the emergency room, and so the only people getting tested are people who have really bad symptoms, and I feel like a lot of people have mild symptoms, and they don't know that they have it, so I feel like a lot more people have it than we think."
However, Rabatin thinks that these extra safety measures should just be normal procedure in everyday life.
"I think if you are auto immune compromised, you need to take precaution, but it's life, so you just got to do that, regardless if there's this crazy bug out there or not," said Rabatin. "I think we need to wash our hands, and understand that there are certain things that we can do, like washing the hands, and keeping our desks clean and things like this that will help to not transmit not only that but any other bug that someone has."
For the latest information about COVID-19, visit the CDPHE's website.
Leave a Comment
About the Contributors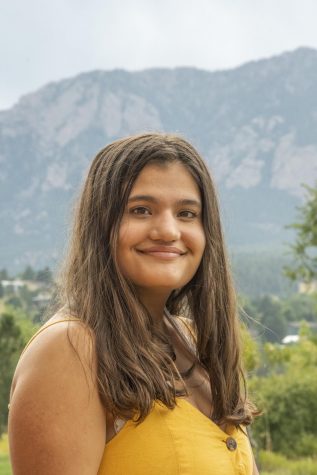 Ava Svolos, Co Editor-in-Chief
Ava Svolos is a Senior and this is her third year on the Royal Banner staff. She enjoys traveling, tennis, and being with her dogs. She is excited to be...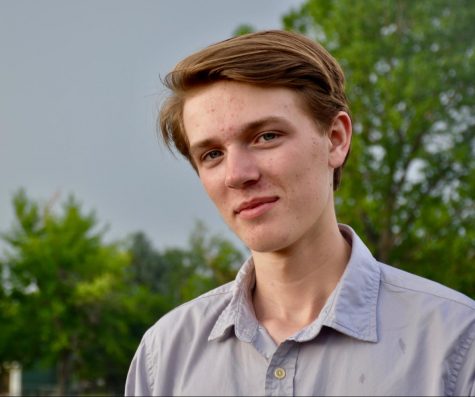 Henry Larson, Co Editor-in-Chief
Henry loves telling stories. Mainly, that means he produces podcasts, which you can check out here. When he isn't doing something related to journalism,...