BVSD and Boulder Health Hold Press Conference, Students Collect Personal Items from Fairview
On March 13th, Superintendent Dr. Rob Anderson from Boulder Valley School District and Dr. Don Haddad from Saint Vrain School District addressed the public in a conference about the closure of schools in those districts through March 29th. 
The superintendents met alongside Jeffery Zayach and Dr. Chris Urbina, senior officials from the Boulder County Department of Health.
They discussed testing for those who are strongly suspected of COVID-19, but regret not having enough tests to test everyone without serious symptoms.
"The question I hear most from folks in the community is, 'I'm concerned. Can I get the test?' and those folks probably aren't going to get the test right away. We're going to prioritize testing for those folks who we think are at the greatest risk," said Urbina, the Medical Officer for Boulder Public Health.
March 29th is a tentative date, both of the superintendents are working closely with the Boulder County Public Health to determine when it is safe for students to return to school. 
"I know this can be a scary time[…]we'll be communicating with you honestly and often on what's happening and where we are," said Anderson.
Right now the Boulder County health officials advised everyone to stay home if you're sick, to not shake hands, and to avoid gathering in large groups. The attempt is to reduce the number of people susceptible to the coronavirus.
Saint Vrain and Boulder Valley schools will be open on March 13, for students and faculty to get any items that they need for the time that they will be out of school. Once the schools have closed down, they will be thoroughly cleaned. 
"Come in, pick up your things. We're going to ask that you not stay long[…]our custodial team will be hard at work disinfecting our buildings and so when we are ready to come back to school, things will be clean," said Anderson.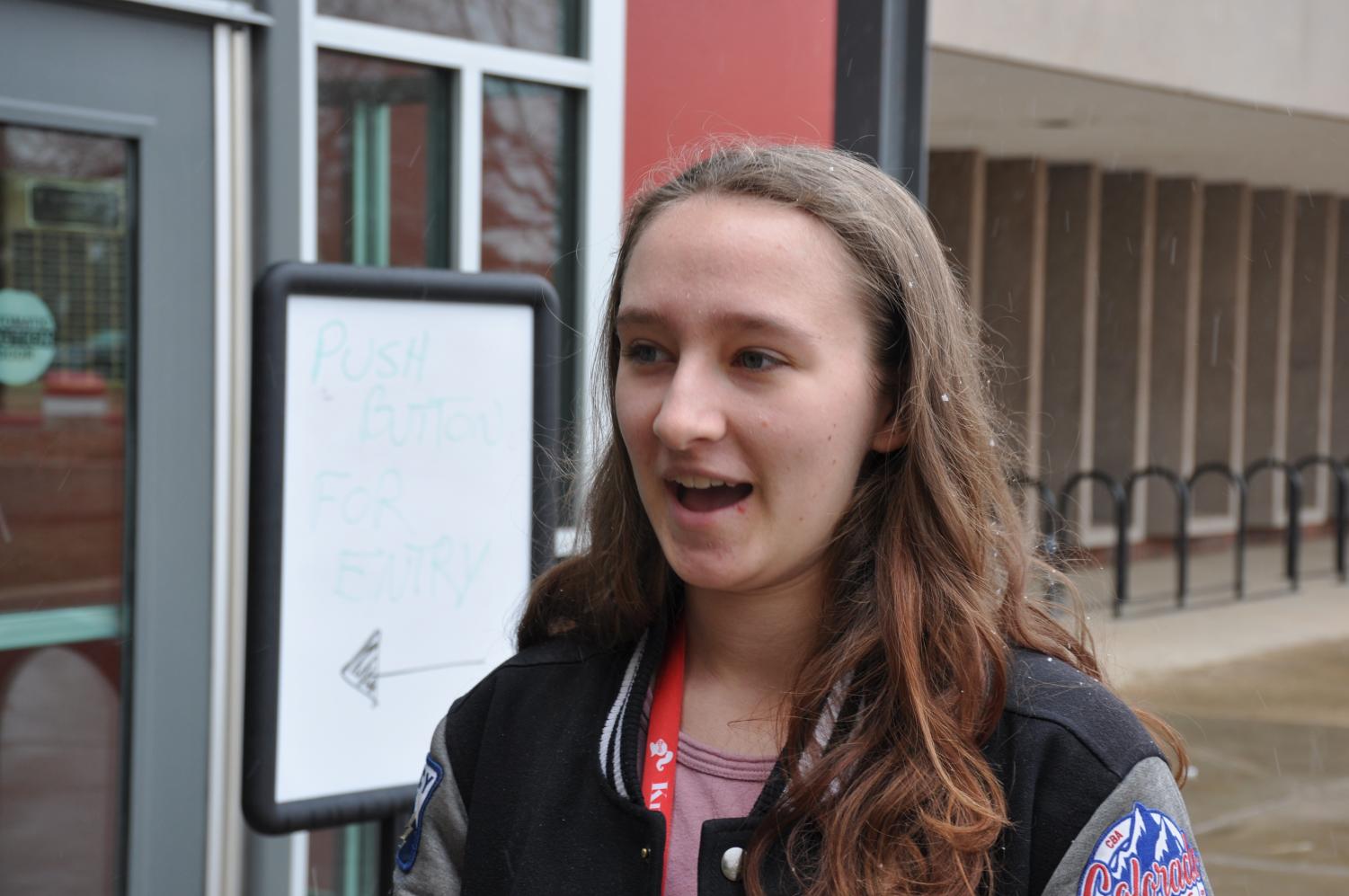 Chelsea Eakins, 12, came to Fairview to pick up some of her Winter Guard equipment and school supplies. She was surprised when BVSD cancelled school.
"I was sitting with my parents having dinner[…]my parents were the first ones who told me, because they got the call and they got the email before I did and that was really shocking for me," she said.
Eakins has already made some plans on how to spend her time off.
"I'm already planning to hang out with a couple of my friends. Mainly, I'm just planning to catch up on a lot of scholarships and college apps and try to get ahead on all my homework."
For the latest information about COVID-19, visit the CDPHE's website.