Work Hard — Izzy Munson Commits To Emory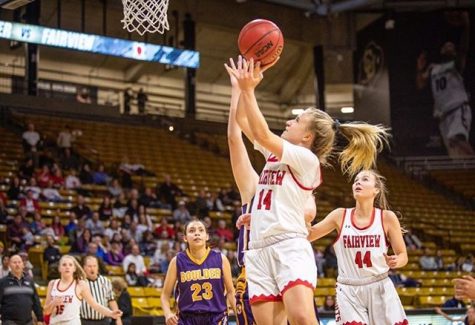 Izzy Munson played for the varsity women's basketball team. She averages 22 points per game and is going to play college basketball at Emory. Munson has broken the record for points with 1,000 in her high school career. 
Munson talked about how they are team oriented and support each other. 
"We all play really, really hard. We all have competition in us," she said.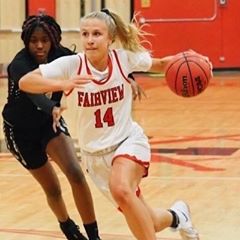 Munson loves to play basketball. She is also playing in college, so that gives her a lot of motivation to keep improving herself. 
Her team helps her, and the coaches, and all the staff. 
She says that there is always someone "working harder than you."
 Munson does the most she can. She likes to say that if she's done everything she can do then she can't do any more. 
Munson said that games are very exciting. She loves running out of the tunnel when her name gets called. She loves playing basketball and the intensity on the court. Munson also loves the fans that come.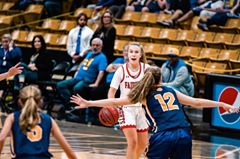 "The hardest part of basketball for me is bouncing back from a very rough game," she said.
Everyone has bad games, so being able to mentally bounce back and keep her head in the game even though things don't go right is essential. Munson is proud about being a key player because of the work ethic she puts in. She has been playing basketball for 10 years and devoted her life to basketball.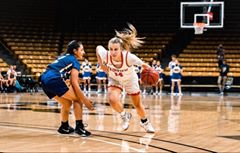 Munson's inspiration for basketball is Steve Nash. She loves watching college basketball games, especially the women's teams. 
Munson chose Emory because that was the best team she was getting recruited by, and the team atmosphere. Munson said that the school was very supportive of her and honest about the recruiting process.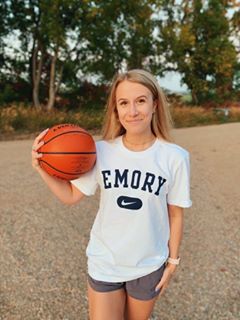 About the Writer
John Nassif,
John Nassif is a senior at Fairview and loves sports. He likes singing and going out. He is excited to contribute to FHS Publications!