Love in the Time of Intergalactic Space Travel: Joji's Nectar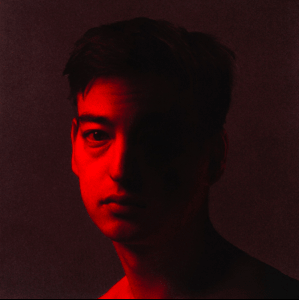 Jōji Kusunoki Mirā released his second album Nectar in September 2020. The Japanese-born artist's story speaks on dreams, loneliness and love wrapped in a sci-fi adventure. 
Joji has evolved from small lo-fi piano sounds to full-bodied alternative R&B that's held up by the strong legs of his indie and neo-soul influence. With a few listens, Nectar revealed itself to be a concept album, at least to me. The impressive space-themed storyline is laced with amazing music, personal standouts include "Sanctuary," "Afterthought" and "Reanimator."
Joji's 18 song, 53 minute album starts off with "Ew," where a lonely piano and a longing melody is interrupted by a trudging, orchestral chorus. The speaker is tired of being left after learning to love. Those feelings really can be gross, but "Ew" might also be referencing "yêu," the Vietnamese word with the same pronunciation. It means "love" or "to love," a pun that shows Joji's Asian heritage and his storytelling ability. 
"MODUS" and "Tick Tock" both draw heavily from hip hop origins, and divert from the melodic singing of "Ew" for a bouncy rap delivery. In these pieces, the speaker desperately tries to not lose the fragile love that they've gained, while also trying to battle outside forces. In "MODUS," it's the capitalist corporations that treat the protagonist like a "machine." In "Tick Tock," it's a fight against time and the attempt to stall the clock on a failing relationship.
The 4th track, a collaboration with EDM staple Diplo, delves into pop for the first time on this album. The cover art for "Daylight" shows Joji and Diplo on speeder bikes as the "sun's up" behind them. This song's speaker narrates their sad and lonely state, which resolves, both musically and emotionally, into "Upgrade." This song suddenly imagines a calm, fictional world where the protagonist and their lover are able to be together. "Gimme Love" continues the storyline; the protagonist wants the dream they just had to occur, but also painfully knows it can't happen. Even then, they know neither time nor isolation will make them forget their love.
"I know you're not in love like you used to be. I guess I'm not the one," sings the protagonist on "Run," who's still lonely and desperate for love. The yearning, 80s-like ballad  even asks "…if I took on the planet, will I pay my dues?" Would even that be enough for you?
A truly sci-fi-esque song, "Sanctuary" shows the protagonist is ready for love in a most surreal, space themed way. "Go ahead and park after dark. Fallen star, I'm your one call away."  The music video also shows the protagonist finding "sanctuary" from a miserable and odd kind of love.  Followed with "High Hopes," this is the "now what?" The mounting expectations of a relationship are scary, as expressed by the main characters in this relaxed hip hop track.
"NITROUS" can be known as "the video game song." The grainy and simple beat accompanies how love has a physical effect on the protagonist. This drifts into another processed rap, "Pretty Boy." This song shows the negative effects on the protagonist, who covers up harmful coping mechanisms with confidence and bravado.
In the next song, the protagonist tries to convince their love interest that they "can pretend [they're] boring people," devoid of problems and uninteresting. "Normal People" is a softer song and shows a much more vulnerable side of the speaker. They try to acknowledge the problems they've been ignoring by continuing to act as if they don't exist. It's almost as if they both wish they hadn't fallen in love with each other in the first place. That thought leads the main characters to split in "Afterthought." They reflect on their relationship to a similar instrumental to the last song, but it sounds more resolved and confident. Even then, it's somber enough to feel like you need to be listening as rain falls outside your window. 
"Mr. Hollywood" feels like a scene set a month later after the protagonist has moved on, but still yearns for love in any form. They try to find that love in other people with looser ties, but ultimately it doesn't work, as cited in "777." This bouncy track definitely came out of a spaceship imagined by 80s pop musicians.  Despite its glossy veneer, the protagonist is unfulfilled by this new no strings attached kind of love and wants what they had before. 
The planetary interlude "Reanimator" feels like the lava flows featured in its YouTube video. It speaks on the helplessness the protagonist feels, trapped in a current and willing to be at the whim of whatever force takes them. "Like You Do" is the final, tear-jerking scene where the protagonist floats out the hatch door into the expanse of the galaxy, and they once again confess their flawed love through the radio of a space suit. "Everyone else, they don't matter now….No one loves me like you do," they say to conclude the cosmic romance saga. 
The actual final song of the album comes in at "Your Man." This track is the danceable song played while the credits roll up your screen. Even though the song seems concluding, the final notes don't resolve, and the "post-credit scene" music video ends on a cliffhanger that might just require a sequel.