The Top 12 Films of 2022 (And Where to Stream Them)
After multiple years of the pandemic halting production on the film industry, cinema is back. Despite the challenges faced by the industry, there have been some genuinely great movies coming out, with even more to look forward to next year. As the so-called "awards season" in Hollywood comes to a close, we can finally look back on the year as a whole, and determine the best films of the year. Here is my list of personal favorites, plus some honorable mentions at the end.
Elvis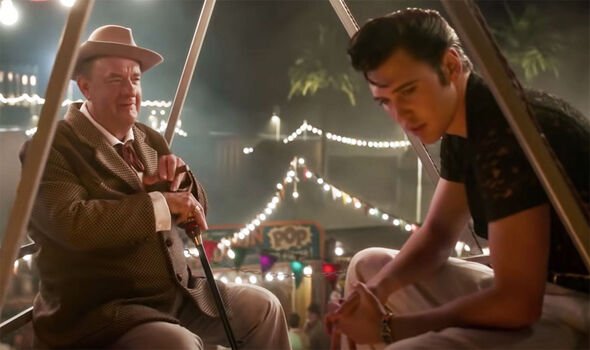 Starting off the list in the tenth spot is a hectically directed, total sensory overload. However, this isn't necessarily a bad thing. Baz Luhrman is undeniably eccentric, and his films show it, this one in particular. The visuals in this 85 million dollar beast are unrelenting, and Austin Butler is fantastic as the title role (can't say the same for Tom Hanks unfortunately). Elvis is engaging throughout its two and a half hour runtime, even if a little overstuffed at times, and is a perfectly enjoyable way to spend an evening.
Where to Stream: HBO Max.
Glass Onion: A Knives Out Mystery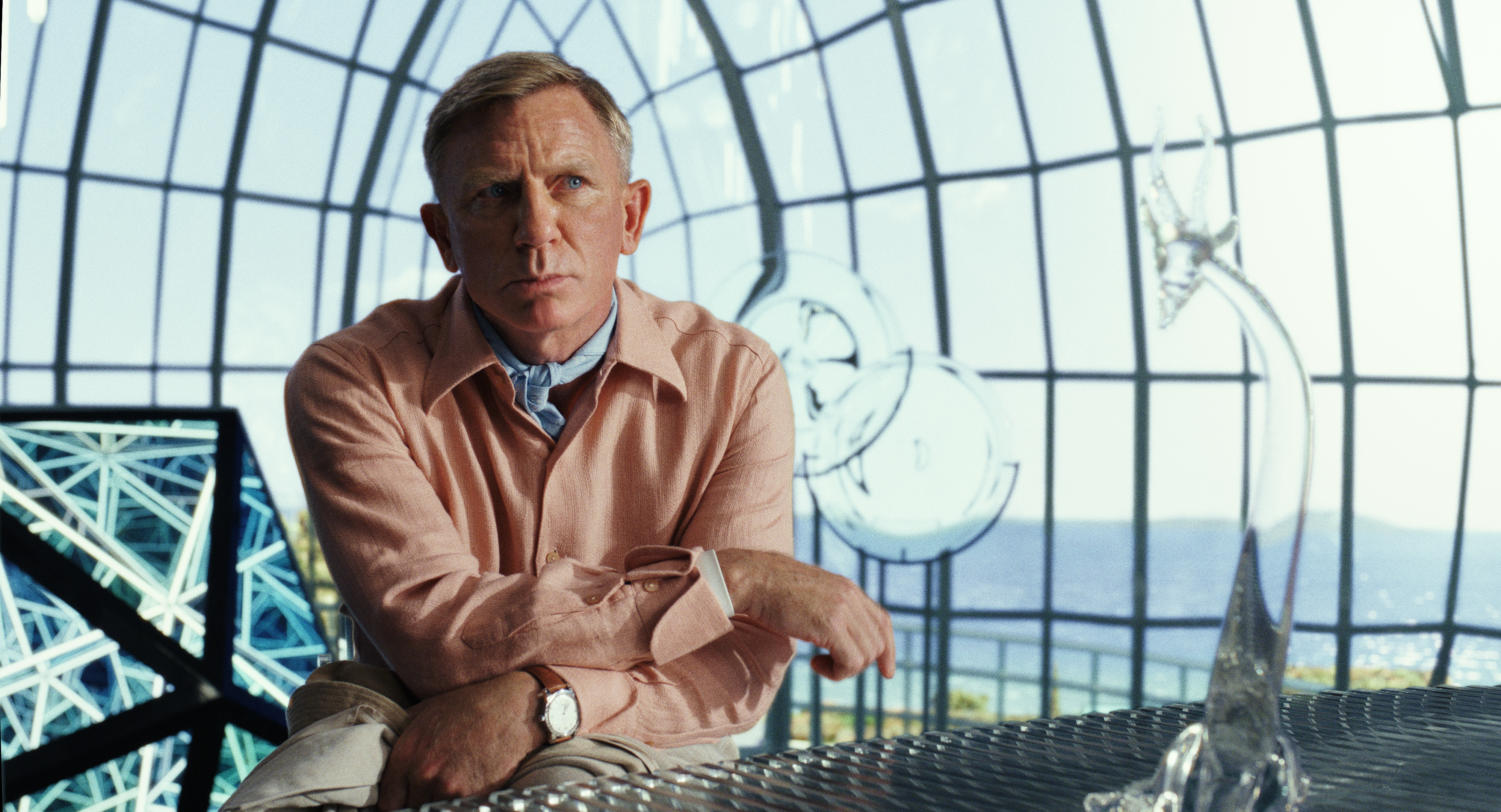 I watched this flick in theaters over Thanksgiving break when it was on limited early release, and I'm thankful I did, because this is the kind of movie made for the theatrical experience (similar to another notable film on this list). Knives Out (2019) was one of my favorites of the year, so I came into this sequel with a simultaneous feeling of high anticipation and nervous skepticism. However, I'm happy to say that this is every bit as good as the first one. This movie is completely different from the first one, both in tone and setting. It's an ambitious sequel, with a huge sense of scale and a vastly different environment. The film is comedic and not subtle with its political aspect, for one. However, those aren't bad things at all. This has a great cast, a large dose of comedy, and well written twists and turns, making Glass Onion (2022) one of the most enjoyable theatrical experiences that I've ever had. It's sad that a film of this caliber has been dumped straight onto Netflix, but at least it'll likely expand its audience at least.
Where to Stream: Netflix
Weird: The Al Yankovic Story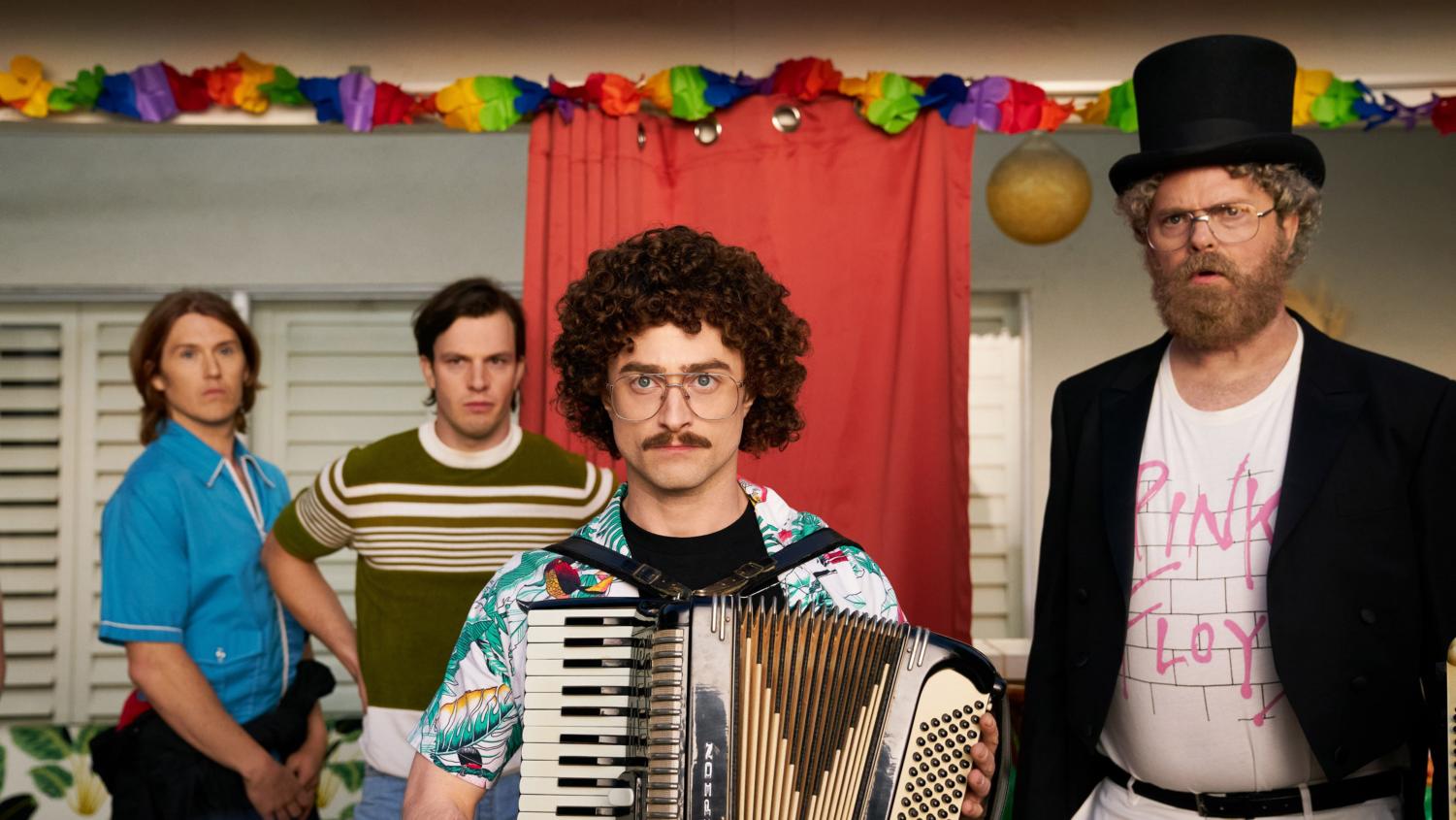 Similar to Glass Onion, this is another great movie dumped onto a streaming service. This time, the streamer is Roku, for some reason. As a result, it's not surprising that this film flew completely under the radar, but it's seriously one of the most entertaining films of the year. Daniel Radcliffe plays Weird Al in this 100% accurate biopic about Yankovic's prolific music career, from his relationship with Madonna to his conflict with infamous drug lord Pablo Escobar. Ok, maybe it's not 100% accurate, but this is a hilarious comedy in a time where studio comedies have all but died.
Where to Stream: Roku Channel (free with ads) 
The Menu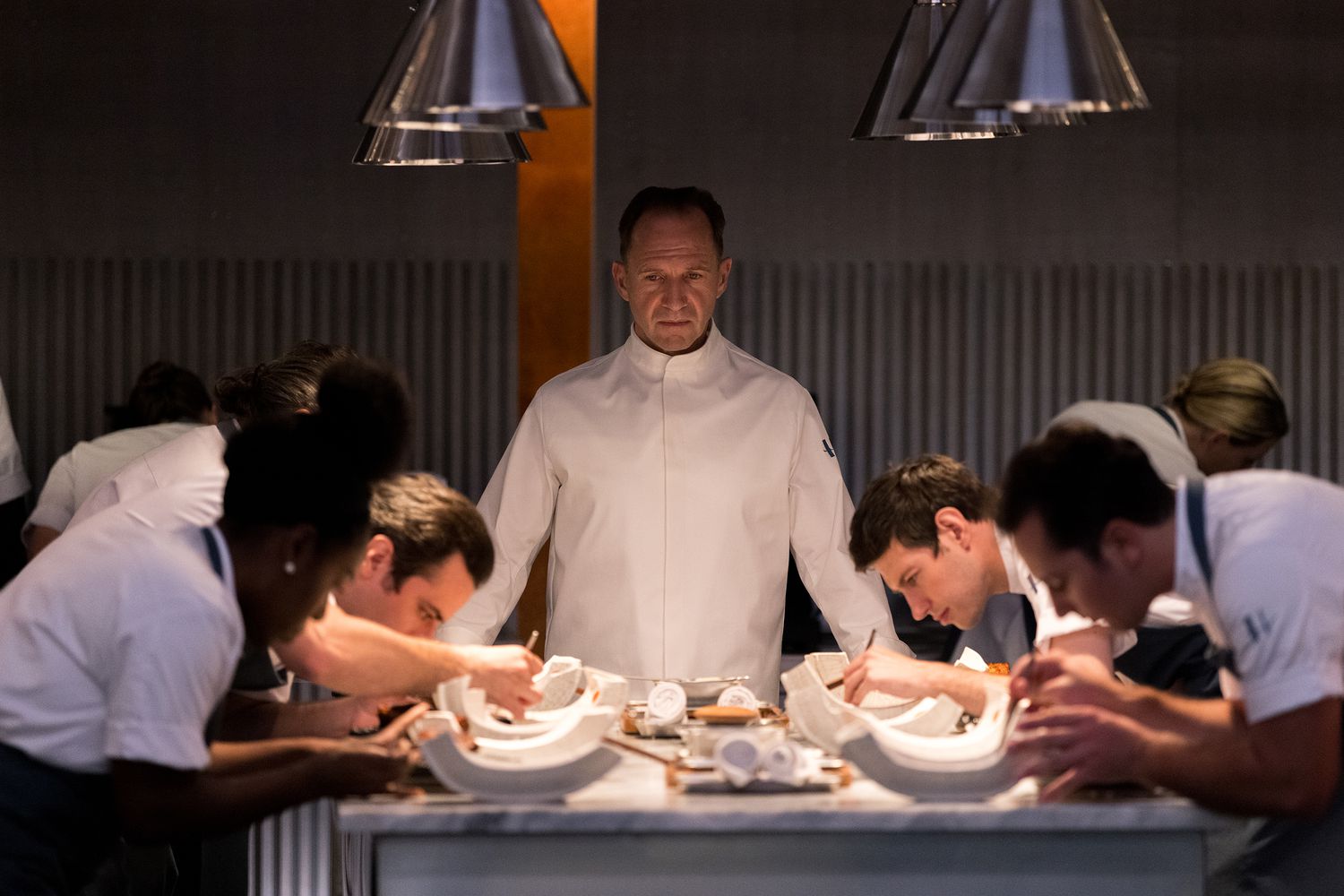 The Menu (2022) might just be the most intriguing film on the list. A brilliantly scathing social commentary, this movie manages to be absolutely hilarious while deeply disturbing at the same time; quite the mean feat. Ralph Fiennes and Anya Taylor-Joy are genuinely fantastic in their lead roles, and this film does nothing but solidify their statuses as Hollywood elites (Taylor-Joy still has some to prove to truly earn that title, but she's well on her way at the very least). A scorching takedown of food culture and social class, The Menu earns the number eight spot on this list.
Where to Stream: HBO Max
Top Gun Maverick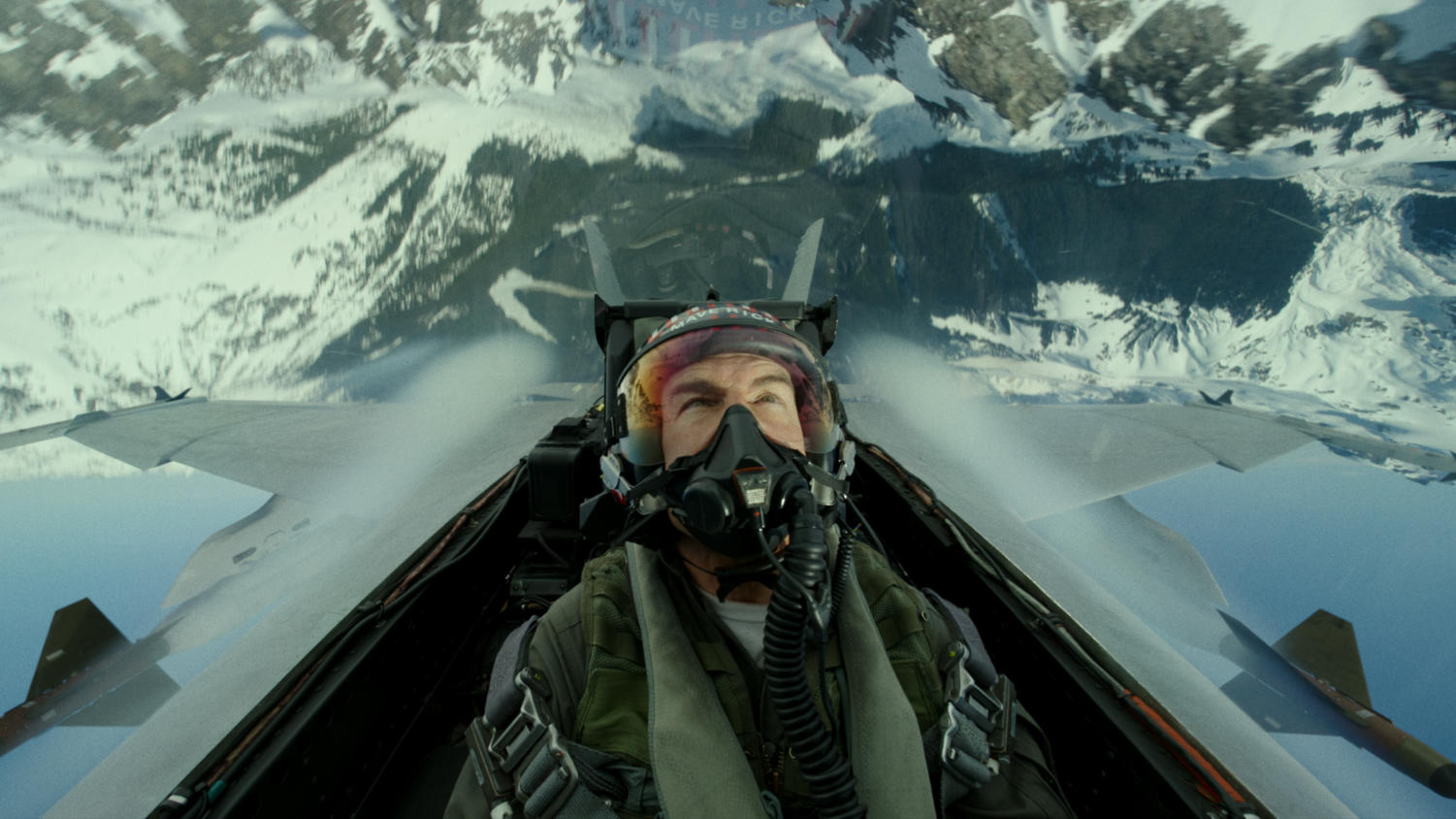 Easily one of the more popular films of the year, Top Gun Maverick (2022) very much lives up to the hype. The action is solid, the cinematography is impressive, and the story is tightly executed. However, the real star here is Tom Cruise, returning to form in a blockbuster the likes of which have been lost to time. Overall, this movie is a really fun blockbuster that was made to be seen in a theater (bad timing for this article, I know).
Where to Stream: Paramount+
RRR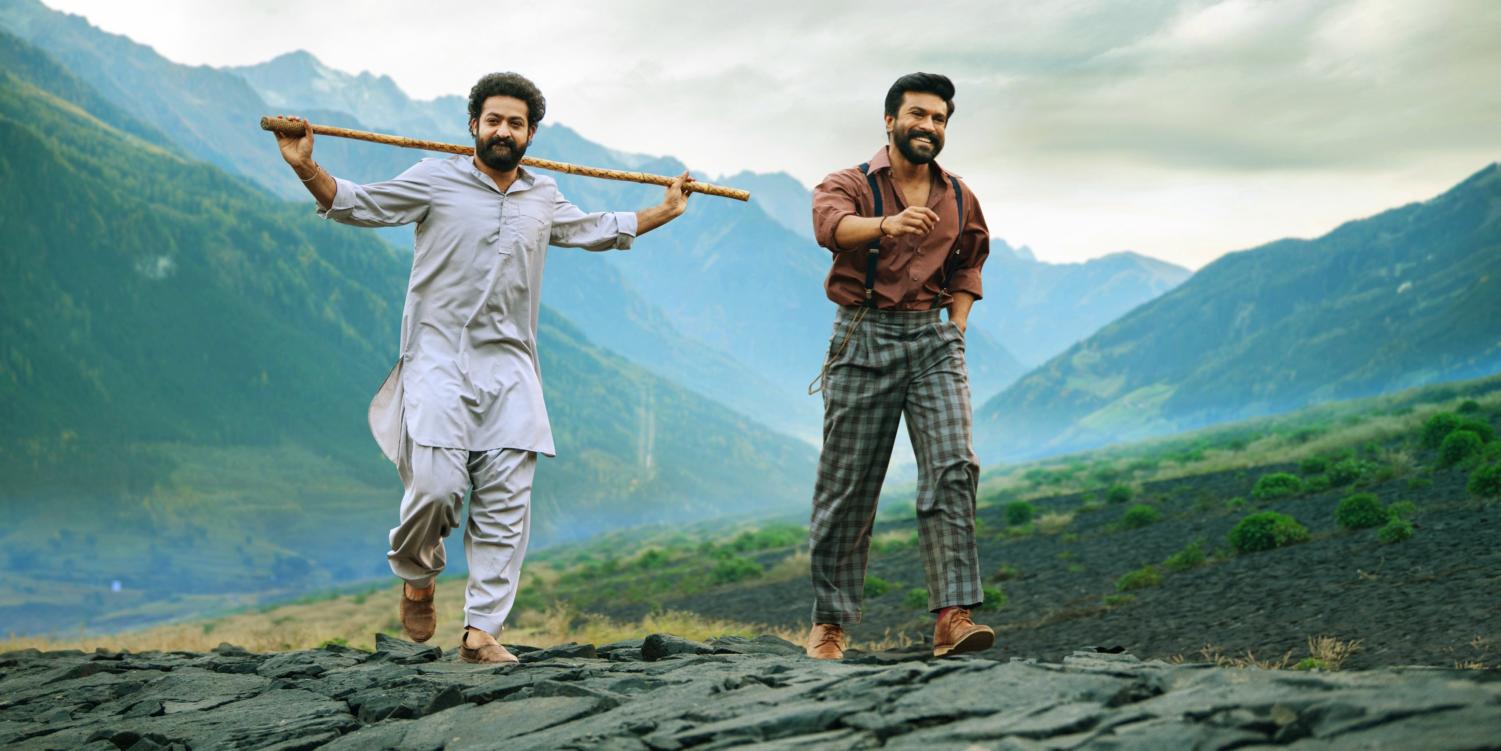 Speaking of blockbusters, we have perhaps the most entertaining of the year in S.S. Rajamouli's RRR (2022). Set in Delhi in the 1920's, the film centers on various powerful themes, such as friendship, power, betrayal, and revolution. This film has it all: action, romance, a killer soundtrack, and spectacular spectacle. I don't know how, but this feature manages to be super over the top yet awesomely mind blowing at the same time. This movie has literally everything that a blockbuster should strive for.
Where to Stream: Netflix
Guillermo del Toro's Pinocchio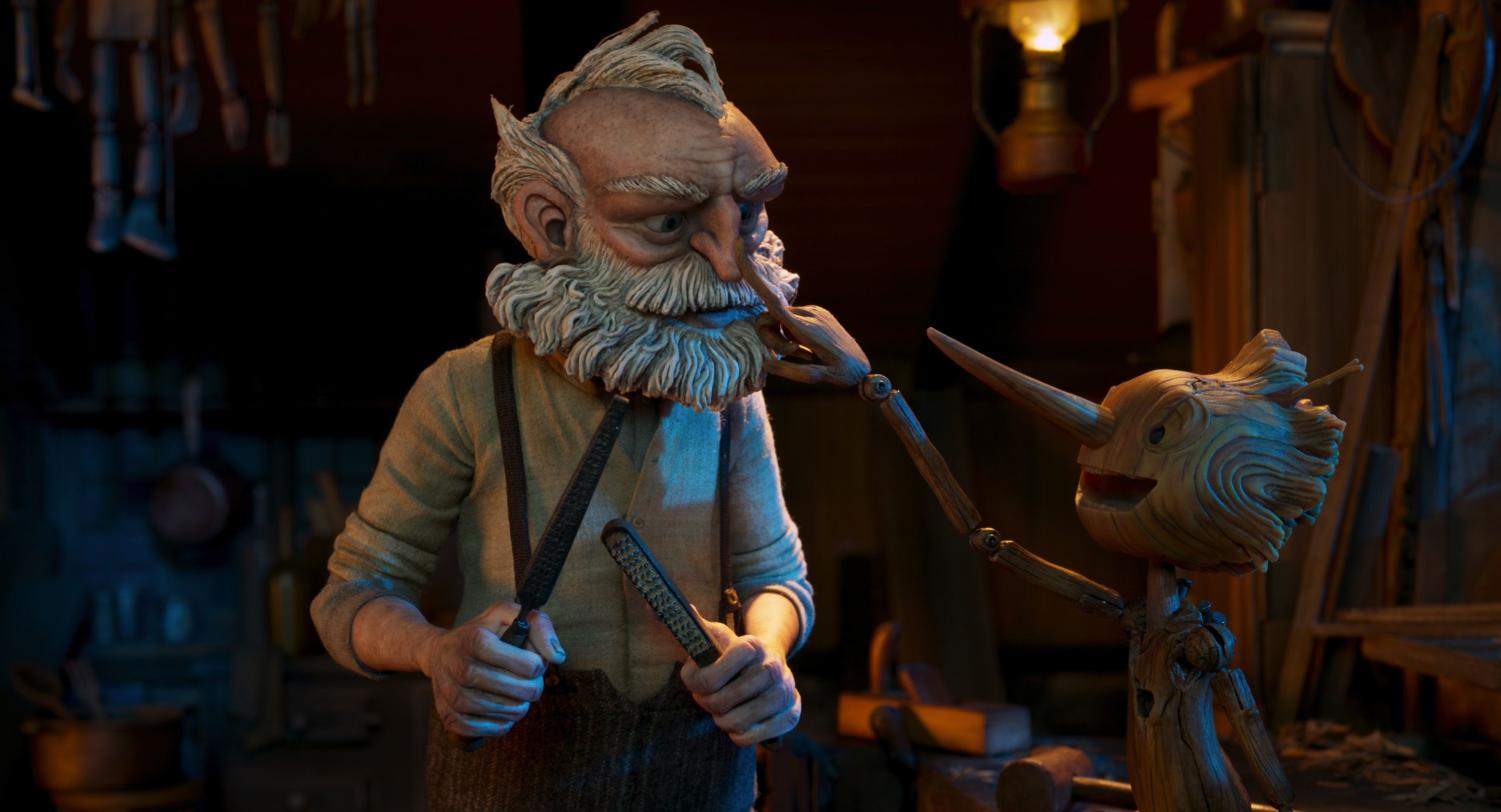 We've had more than our fair share of Pinocchio movies this year, including Disney's soulless remake with Tom Hanks and a hilariously bad animated adaptation from Russia starring the one and only Pauly Shore (widely released in 2022, despite IMDb saying 2021). In times like these, one has to question whether the story of Pinocchio is just bad in general. However, I've never been more glad to be proven wrong, because del Toro's adaptation of the famous fairy tale is one of the most beautiful animated films of the year. With gorgeous stop-motion animation and a fantastic cast, one can't help but love everything about this absolute work of art. 
Also, Tom Kenny voices Mussolini. That's all you really need to know.
Where to Stream: Netflix
The Fabelmans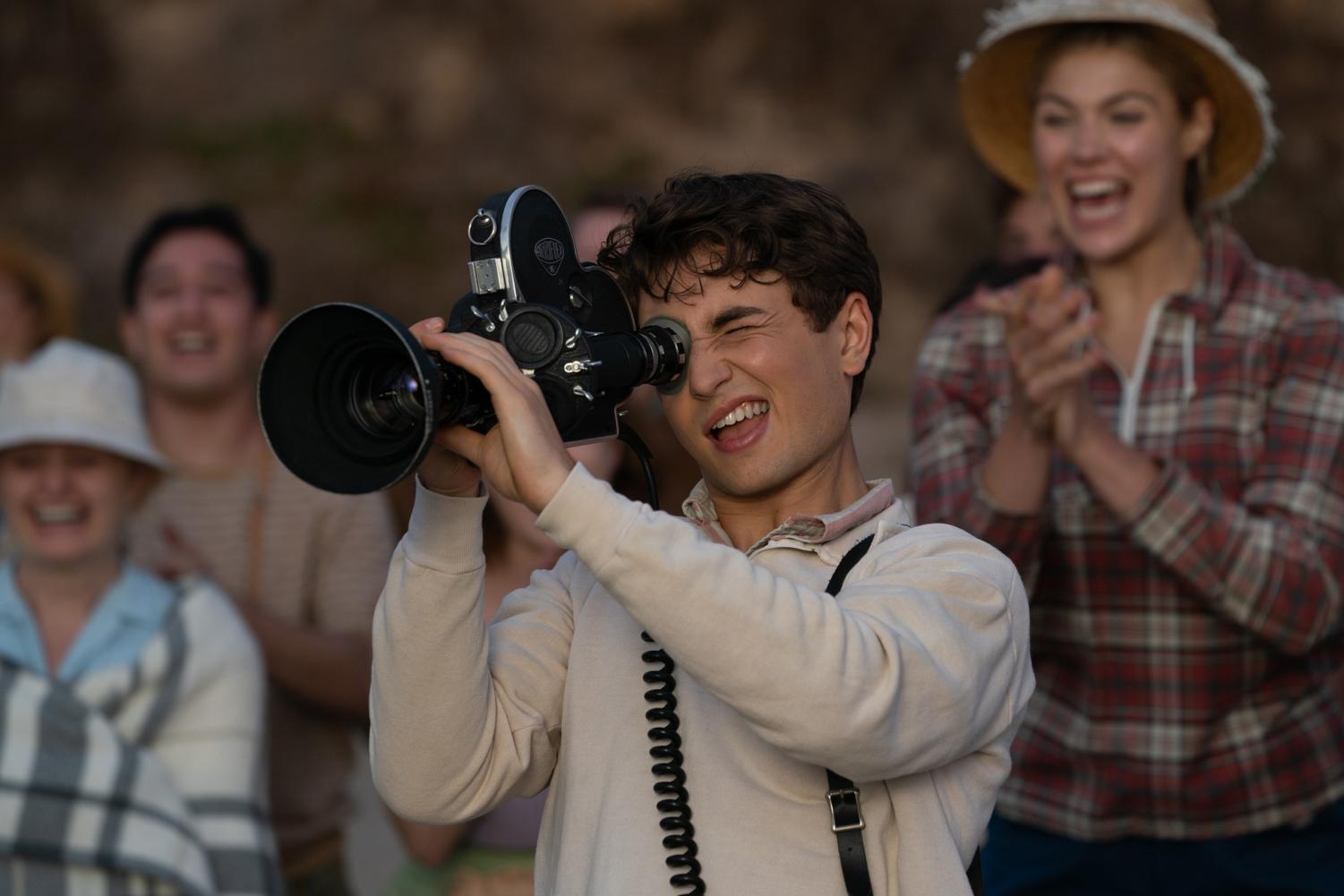 It doesn't matter if you've seen two movies or a thousand, you know about Steven Spielberg. The man changed cinema forever, he introduced the summer blockbuster with Jaws (1975), he innovated the adventure genre with Indiana Jones: Raiders of the Lost Ark (1981), won two Best Director Oscars with Schindler's List (1993) and Saving Private Ryan (1998), and much much more. In late November, 76 year old Spielberg released his most personal film to date: a semi-autobiographical film about an aspiring filmmaker in the early 1960's. Normally, these types of films come across as self-indulgent and pretentious, but The Fabelmans (2022) is anything but. This is a heartfelt masterclass of drama and comedy in a beautifully shot reminder of the past, which only furthers one's appreciation of one of the greatest filmmakers of all time.
Where to Stream: In theaters, on demand (rent or buy)
Marcel the Shell with Shoes On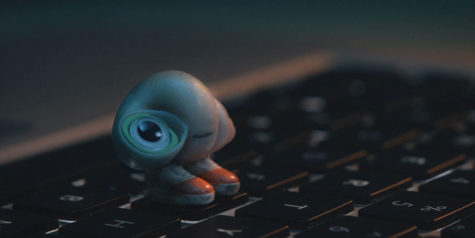 I think it truly stands as a testament to the product line Hollywood has become that this adorable little film was widely released in theaters around the same time as the second Minions movie, and Minions managed to gross over 900 million dollars more. This movie is absolutely amazing, innovative, and as I've previously said, adorable. Marcel is easily my favorite movie character of the year, and the story is simplistic and small scaled, but masterfully executed. I absolutely love this movie, and encourage any and all to give this a try, even if you think this looks a little dumb (or "really stupid", as a friend kindly put), because it is outright one of the best films of the year.
Where to Stream: On demand (rent or buy)
All Quiet on the Western Front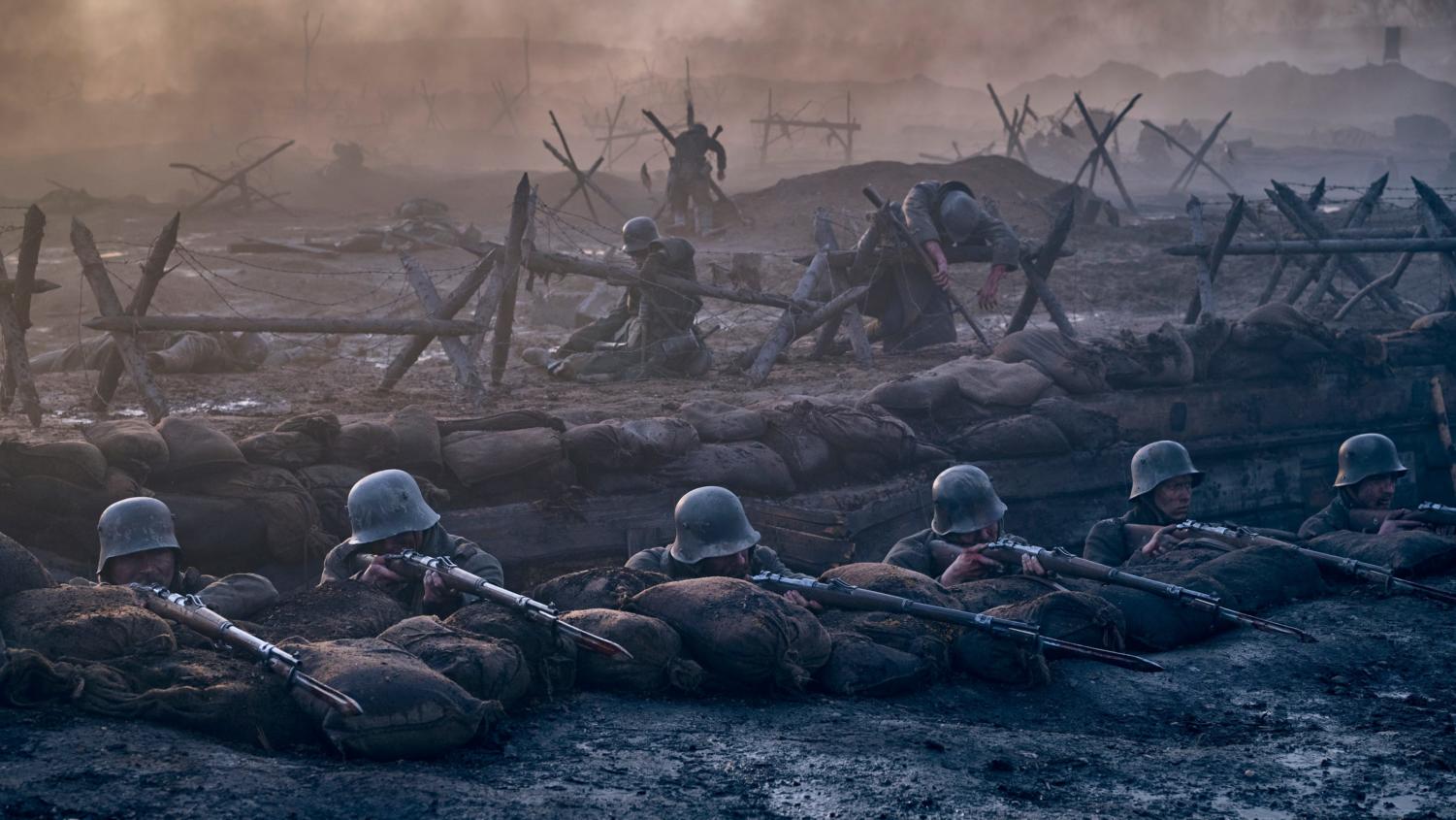 For context, All Quiet on the Western Front (2022) isn't an original story. It was a novel written by Erich Maria Remarque, a German WWI veteran. Two years after its release, it was adapted by Hollywood into an Oscar-winning film. 92 years later, the story receives a remake as this spectacular film gets released onto Netflix. The movie is German, with a cast entirely of unknown German actors to add to the authenticity. If there was one word to describe this, it would be authentic. I watched the film in its original language with subtitles, although Netflix does provide the option to watch in English for those who prefer it, and let's just say that this movie is permanently ingrained in my mind. The horrors of war are terrifyingly and brutally filmed with some of the most beautiful cinematography of the entire year. This film isn't for the faint of heart, but it's the type of movie that you have to see to believe; a truly remarkable experience.
Where to Stream: Netflix
Everything Everywhere All At Once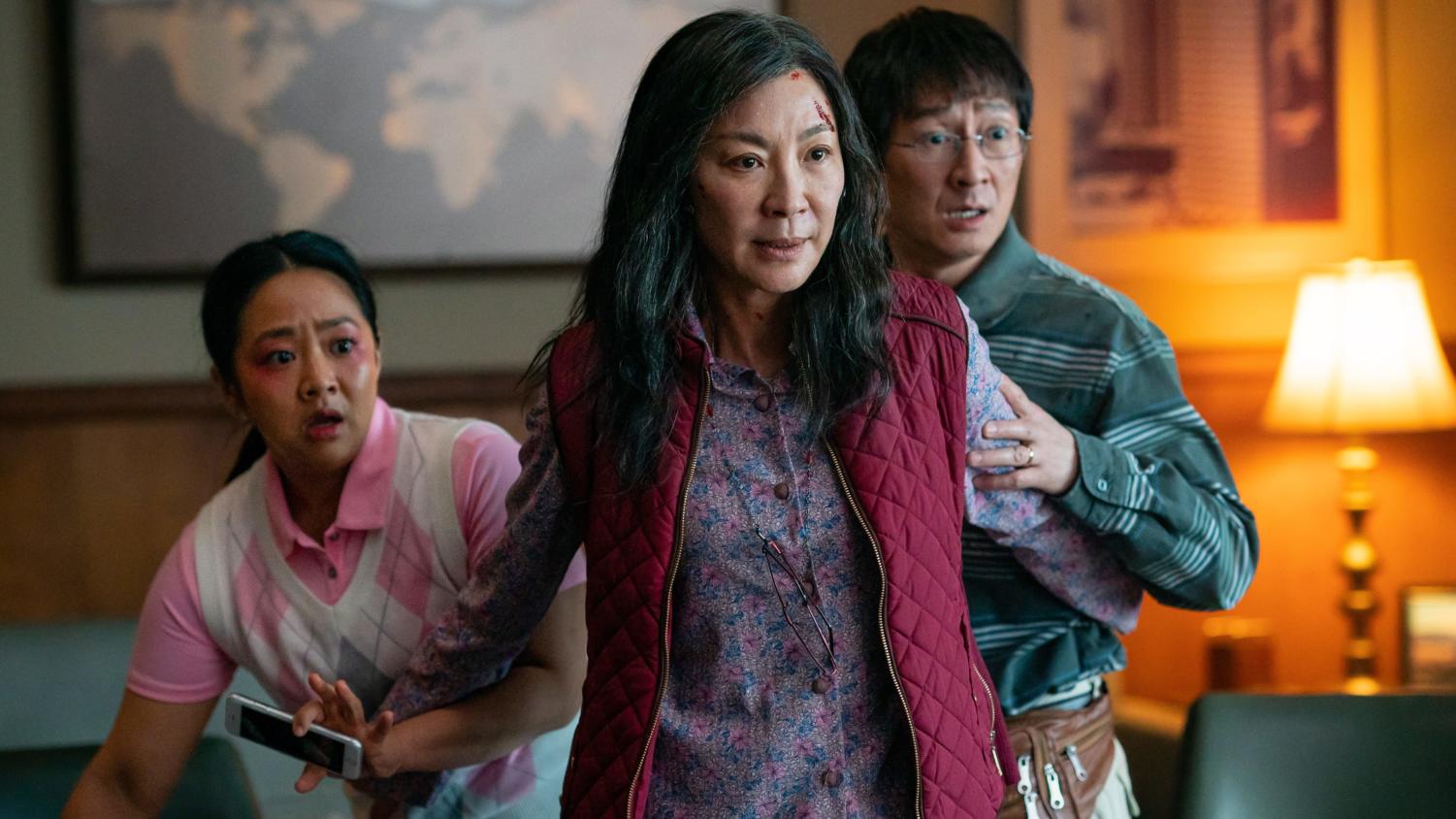 The VFX team working on Everything Everywhere All At Once (2022) consisted of five friends who were self-taught with YouTube tutorials, and the film still managed to look just as good (if not better) than anything from the Marvel product line. This film is nothing short of brilliant in an age of IP filmmaking, the action, the acting, the weirdness, it's all perfect. I very much enjoyed this absolute experience of a movie. It was a tough call between this film and….
Where to Stream: Showtime
…The Banshees of Inisherin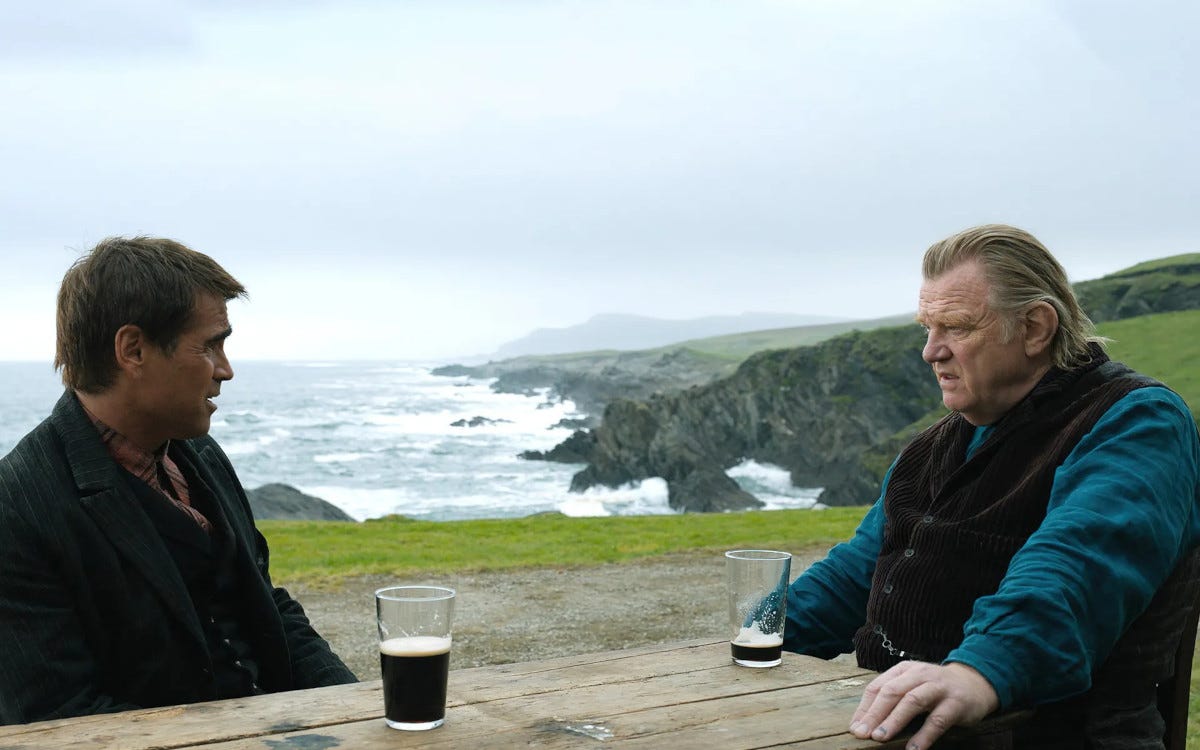 Taking the top spot for the year is a gorgeous and brilliant character study, filmed on location in Ireland. Martin McDonagh proves he has the Midas Touch in his fifth movie, with the always excellent Colin Farrell and Brendan Gleeson starring. On paper, Banshees should be exceedingly boring — two friends on an Irish island having a fallout — but the film remains completely engaging and fascinating through its runtime (114 minutes) when coupled with gorgeous cinematography and brilliant acting. I'd expect this to nab at least four Oscar nominations for acting alone, for the performances from Farrell, Gleeson, Kerry Condon, and Barry Keoghan. I cannot sing the praises of this movie enough.
Where to Stream: HBO Max
Conclusion
Well, that just about wraps it up. I had to really think this through, and ended up having to leave out a lot of great films when narrowing down the list. 
The Batman (2022) and Avatar: The Way of Water (2022) have fantastic visuals, but lack enough substance to be included on the list. The Unbearable Weight of Massive Talent (2022) and Cha Cha Real Smooth (2022) were witty comedies that unfortunately lacked just enough to miss out the top ten. There were also some omissions due to my not having seen them, the most notable of which being Tar (2022), Decision to Leave (2022), and Aftersun (2022). 
One thing that I think is really important to say is that these types of lists are entirely subjective. You likely disagreed with at least one thing that I said here, but that's ok, because "ranking" art is up to viewer's interpretation.  What was your favorite movie of the year? Leave a comment on the article on any thoughts.