Carter Hanson's Official Election Predictions #5 – The Ballot Initiatives
Carter Hanson, Section Editor of Opinion & Politics
November 5, 2018
Hello again! It's Nov. 5th and tomorrow is election day! Welcome to this, the final installment of Carter Hanson's Official Election Predictions. Over the past four days I've forecasted  the Senate, House, Governor races, and State Legislatures. Today I'll be discussing the ballot initiatives and amendments up for vote tomorrow.
The Ballot Initiatives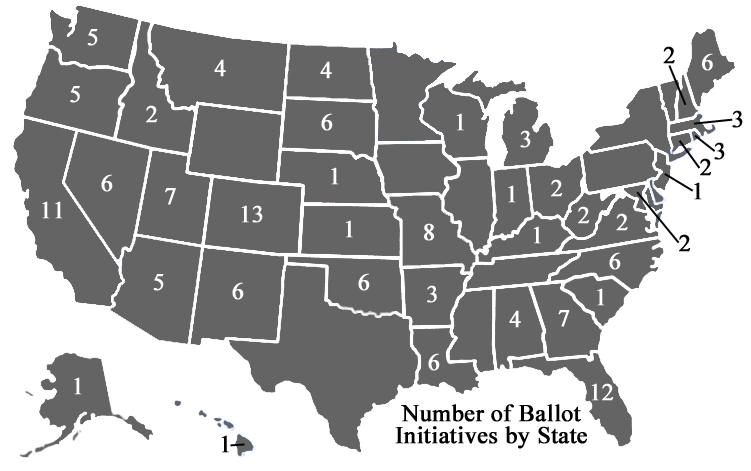 There are about 162 statewide ballot proposals scattered across the nation. Ranging from marijuana legalisation to medicare expansion to redistricting reform, these initiatives could change the landscape of the nation.
Having said that there are 162 of these proposals, I obviously can't cover all of them. So I'll just talk about a few that I find the most interesting and important in terms of its possible effects on the American people.
Four states (Idaho, Nebraska, Utah, and Montana) are voting on some form of Medicaid Expansion, a dramatic reversal of the battle over healthcare that's been ongoing since the passing of the Affordable Care Act. This election has proved a major shift in perspective on health care: since the advent of the Affordable Care Act, the GOP had been on the offensive, using this issue to gain local and national political power throughout the Obama Era. The issue was one that a majority of Americans agreed with the Republicans on—and the Republicans rightly took advantage of that. However, that's all changed in this election cycle. The electorate's opinions have changed drastically and Democrats who are advocating for Medicaid for all and Single Payer Healthcare are now on the attack.
This shift has manifested itself not just in improved prospects for Democrats running for office, but also this new wave of ballot initiatives that would expand Medicaid, especially in traditionally conservative states.
Popularity of marijuana reform has also changed to a staggering degree over the past decade. Recreational marijuana is legal in Washington D.C. and 9 states but that could expand to 11 after tomorrow: Michigan and North Dakota will be voting to legalize. Medical marijuana is legal in 30 states currently and Utah and Missouri will be voting on whether to join that group.
There are also multiple referendums on energy and climate change motions that voters will decide on tomorrow. Right here in Colorado, Proposition 112 would be the harshest anti-fracking measure in the United States, proscribing companies from fracking within 2500 feet of public buildings and residential zones. Similarly, Washington is voting on a major environment regulation, this time a carbon tax that would put a tax of $15 for every ton of CO2 produced in the state.
On the polar opposite of the political spectrum, two states, Alabama and West Virginia, are determining whether to amend their constitutions with sweeping anti-abortion provisions, ostensibly to attempt a massive prohibition on all abortion in the state by making it virtually impossible to have one. This is, in my view, extremely unconstitutional (e. g. Roe V. Wade) and, if it passes, I wouldn't be surprised if it set up a national crisis surrounding the issue.
Anyway, the most promising and hope-inspiring set of propositions across the country are the gerrymandering reform initiatives. In Colorado, Michigan, Montana, and Utah ballot issues would create non-partisan redistricting commissions that would take this power away from the legislatures. Also, in Michigan and Nevada, ballot issues would make voting an easier process, implementing voter registration at the DMV and later mail-in voting.
Finally, the most important ballot initiative of the election season is… The Florida suffrage amendment! This amendment would completely reshape Florida's and, by extension, the entire US' political landscape, allowing people who have completed a felony sentence to get their voting rights back. Currently, 1.7 million people in Florida can't vote. That's 10.4% of the state's population. In a state where Al Gore lost in 2000 by only 537 votes, adding 1.7 million to the electorate would completely reshape the state. This is especially true in a country like the US where a disproportionate number of those 1.7 million are African-Americans.
I hope you enjoyed this final installment of Carter Hanson's Official Election Predictions. I've really enjoyed this countdown to election day series and I hope you have too. I'll be back after election day with a wrap up to see how accurate my predictions were.
About the Writer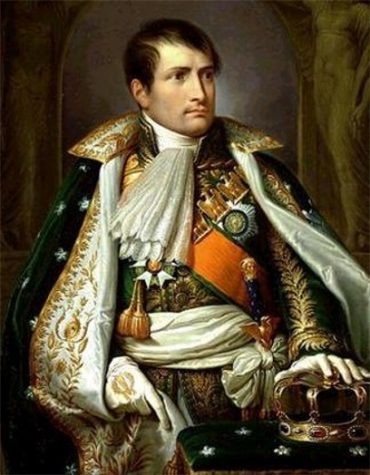 Carter Hanson, Section Editor of Opinion & Politics
Carter Hanson is a Senior at Fairview High School and this is his fourth year on staff. He enjoys skiing, making historic maps, watching elections unfold,...