An argument for stronger STEM education at Fairview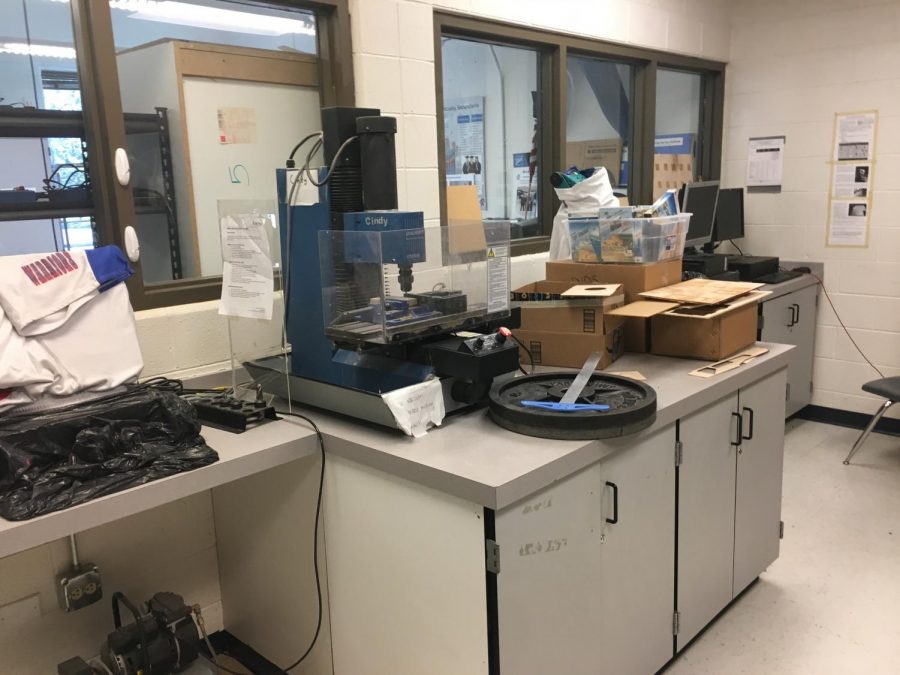 Zander Gilbert, Staff Reporter
December 4, 2018
Since it started with 20 students in 2002, Centaurus's engineering program has grown to 530 kids, about 40% of the student body, and encompasses fields ranging from architecture to robotics, from aerospace to computer science to biotechnical engineering, according to Nicholas Cady, a teacher in Centaurus's engineering department.
Among these optional two semester electives is a class called "Intro to Engineering" that is taken mostly by freshmen at Centaurus.
"This class serves to introduce young students to foundational principles and ideas," said Cady.
Freshmen in this class learn everything from 3D modelling to physical computing with Sparkfun and Arduinos.
"One of our goals is to expose kids to engineering," Cady said. "Most highschool kids aren't."
"It's definitely given me a lot of background in engineering," said Faith Brendefur, a senior at Centaurus. "I feel like I have a lot under my belt."
"[Going through this program] has allowed me to look at problems in a different way than I would've looked at them before," said Aiden Cummings, also a senior at Centaurus.
In Centaurus's engineering wing itself, there is a range of equipment including a laser cutter, a CNC mill, multiple 3D printers and even a wind tunnel for the aerospace class. There are shelves lined with half-built robots and spare parts, and an adjacent room houses a variety of power tools and piles of two-by-fours.
"Even with all the high-tech stuff, you still gotta throw it back to wood sometimes," Cady said.
Just as it has in the past decade or so, the program will change to adapt to emerging technology. Which classes will become obsolete, which classes will need to be added? According to Cady, much of the change in the department is student driven.
"The kids, they would put together little petitions; we've got 100 signatures of people who want aerospace. Ok, let's add aerospace," said Cady, giving an example. "We are always looking ahead and thinking 'where are we going to be,' not just next year, but where are we headed five years from now." One of the possible future classes will incorporate virtual reality, according to Cady.
Another mentality that aids evolution in the program is examining what's happening in the higher tiers of education and engineering.
"Technology seems to trickle down," said Cady. "We're always looking at the next level up and integrating here."
Is having a program this extensive entirely necessary? Is it imperative to students going into engineering in college?
According to Fairview senior Wyett Considine, it's not. "I don't think Fairview needs to have more engineering-centric classes," he said. "Engineering is just applied science, and we have a ton of science classes already."
In my opinion, offering engineering classes outside of core math and science education is important for students hoping to pursue a career in engineering. Classes diving deeper into applications of the core STEM subjects can help students decide if they are interested in engineering, and can prepare them for pursuing engineering in the future.
I have taken all of the computer science classes at Fairview, and those classes helped me decide that I want to major in computer science in college. Without those classes, that field would have never been a consideration.