On Democracy 2018
Carter Hanson, Section Editor of Opinion & Politics
January 18, 2019
Car horns blare through the crowded city streets as sporadic chanting fills in the ephemeral auditory gaps. Hanging from the sides of cars, on top of buses, even atop bulldozers and cranes, the red-blue-orange tricolor parades through central Yerevan, where a quarter million protesters have gathered to return democracy to Armenia.
This is the incredible movement of Nikol Pashinyan, a former newspaper editor and, later, political prisoner who, over the course of months, brought down the increasingly authoritarian government of Armenia through constant and determined peaceful protest.
That day, in what should have been a time for Pashinyan's opposition party to regroup and assess the damage following a parliamentary rebuke of the popular leader, instead became a watershed event in the nation's history. The night before, on May 1, 2018, after Pashinyan was refused the position of interim prime minister by the establishment parliament, Pashinyan addressed his 250,000 supporters in Yerevan's Republic Square, announcing a nationwide strike the following morning.
In a staggering triumph, the strike was a resounding success, bringing industry, railways, airports and essentially the entire nation to an abrupt standstill. Just less than a week later, on May 8, 2018, Nikol Pashinyan became Prime Minister of Armenia.
The movement to restore democracy began after president Serzh Sargsyan, who had been in that position since 2008, attempted to remove term limits that would stop him from holding that office for another session in March 2018. This provoked then-member-of-parliament Pashinyan into action, beginning the "My Step" campaign: a 120-mile march to rally support against the government, from Gyumri, the second largest city, to Yerevan, the capital and greatest metropolis.
The movement grew quickly, and when Pashinyan reached Yerevan on April 13 his now quarter-million followers joined thousands of students who were already protesting in the capital.
At the same time, president Sargsyan worsened his situation, holding on to power by having parliament elect him prime minister, despite vowing not to run for that position. Sargsyan finally sealed his fate on April 22, when he attempted to arrest and detain Pashinyan, eliciting a formidable response from Pashinyan's supporters. Sargsyan was forced to step down, and a new interim prime minister now had to be chosen.
Two weeks, two votes in parliament, and a nationwide strike later, Pashinyan became prime minister of Armenia.
He quickly got to work, first cracking down on corruption by raiding the mansions of fraudulent generals who had stockpiled purloined food and supplies that had been meant for soldiers on the front lines in the Nagorno-Karabakh conflict with Azerbaijan. After Pashinyan's intervention, the food did reach the soldiers who needed it, and then, in a remarkable move, he ended the conflict entirely.
His priority, though, was to organize the first truly fair elections in the nation for decades. The election, which took place on Dec. 9, in what international observers have recognized as fair, competitive, and representative, resulted in an incomprehensible success for Pashinyan, his party having captured more than 70 percent of the vote. The incumbent Republican Party of Armenia, which had ruled the nation for a decade without serious opposition, didn't even reach the 5 percent threshold needed to enter parliament.
Nikol Pashinyan said to a crowd in Yerevan after becoming prime minister in May, "Your victory is not that I was elected prime minister of Armenia; your victory is that you decide who should be prime minister of Armenia."
—————————————————————————————————————————————————————————————————
It is no secret that over the past few years we have witnessed an international rise in authoritarianism. From Italy to Bangladesh to Brazil, nationalistic antiestablishmentarianism has grown, and undemocratic leaders have risen to power in—and solidified their hegemony over—their respective nations. Last year was not one of democracy in the sense that there was no global movement for that representative form of government, and, in fact, quite the opposite transpired.
Instead, we've watched as far-right nationalists were elected on anti-democratic platforms, an irony of people voting essentially against their own right to vote, something both terrifying and almost-comical at the same time, in equal measures.
In Brazil, far-right wing leader Jair Bolsonaro was elected president on a platform of anti-establishment, homophobic, and sexist rhetoric. And in Bangladesh, Prime Minister Hasina won reelection again, with voters ignoring her poor human rights record in favor of her increasing authority and power.
However, reflecting on 2018, I see, at least in part, the acrimonious grip of dictatorial sovereignty losing its potential on the world stage: the appeal of equality and a say in government reemerging and reinvigorating people around the world.
Armenia is only an example of this peripheral shift; an oft-forgotten herald of the concurrent resurrection of democratic principles. Worldwide we've seen the first checks on the power of the ascendant far-right: a rebuke of Machiavellian executive jurisprudence, albeit in some nations more than others.
We've observed this here in the United States as well. In the last midterms, the control of the far-right was, essentially, revoked in favor of a younger, more diverse, and more progressive generation of legislators.
The most striking dichotomy of a rising right and a progressive movement on the opposite end of the political spectrum meeting its increased strength to confront and obscure its hate-filled message was, surprisingly, in Germany. The authoritarian anti-immigration focused Alternative for Deutschland party gained 91 seats in the 709-seat Bundestag (German Parliament) during the 2017 German Federal Elections.
However, an unlikely rival has joined the fray to combat the growing AfD party: the Greens (Die Grünen). The Greens have exceeded all expectations in the last year's state parliament elections, outperforming the mainstream center-left party, the Social Democratic Party (SPD), in the Bavarian state elections, making the Greens the second largest party in Germany's second-most-populous state.
What this example reveals is how, when authoritarianism rises, so too does democratism.
We live in fascinating times: the all-consuming conflict of fundamentally, ideologically opposed world views seeping into every interaction and taking part in all aspects of the international experience.
Yet we must reflect on the progress of the last year; to learn from it going forward and to be inspired to hope for what that future can look like. Nikol Pashinyan may just be a very small part of this world, but his transformative power can translate anywhere. Vigilance and leadership can restore hope from across the globe, as Pashinyan did for me, 6,600 miles away.
About the Writer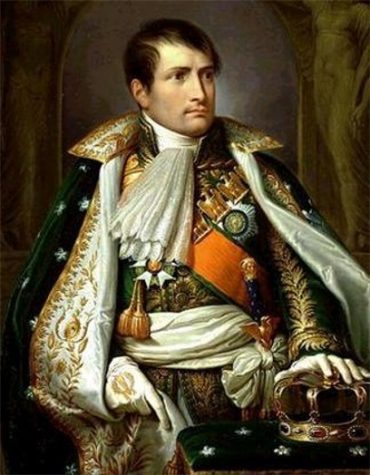 Carter Hanson, Section Editor of Opinion & Politics
Carter Hanson is a Senior at Fairview High School and this is his fourth year on staff. He enjoys skiing, making historic maps, watching elections unfold,...