TECHnical Issues: A Close Look at the Technical Theater Program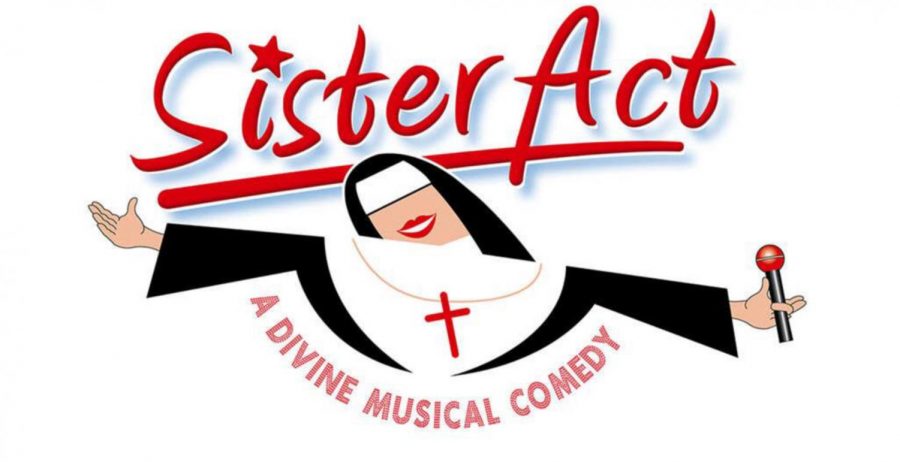 Each year Technical Theatre works on building a spectacular set for plays, musicals and other shows, even with limited funds. Currently they are working on creating a set for the upcoming musical "Sister Act," which takes place largely in a church and bar.
"With "Sister Act," our biggest focus is being able to highlight the various stages that the characters are going through," said Technical Theatre sponsor Sarah Halstead. "We can see a change of the glitz and glam of a club to a little bit more of the minimalistic and more serious elements of a church."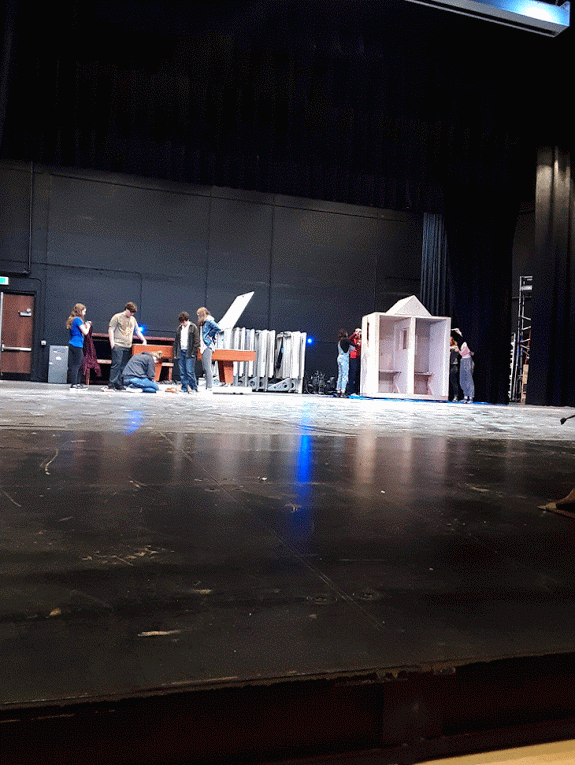 Tech crew is building large dining room tables, stained glass windows, a confessional and are in the process of locating pews.
"Several elements that you see in a typical church; and then, kind of on the opposite end of the spectrum, you have a bar scene, where you have a bar counter, a pool table, and then a stage for performers," said technical director Marshal Epps, senior.
One of the obstacles Tech has to overcome while building this set is their budget. As an extracurricular, the club receives no funding from the school. The building materials are primarily paid for by the proceeds from the previous plays' ticket sales, fundraising with the Thespian society and parent donations.
"We've been very blessed to have a parent community that's very supportive of what we do, so we've gotten a lot of generous donations of new equipment and funds to be able to do what we need," said Halstead. "But Fairview, being well known for the quality of their productions, our ticket sales are always pretty phenomenal for each one of our shows. So we, for the most part, are able to do what we need to with the money that our directors give us."
Additionally, Tech often times reuses materials from sets of past musicals.
"We're kind of salvaging pieces. For every show we take the bigger pieces that we can save and reuse them for the next show," said Epps.
In these ways, the club continues without at technical budget. However, if there was better funding, they have a few ideas about improvements they would make.
"If I had an increased budget, the very first thing I would spend it on would be ventilation," said Halstead. "We have zero ventilation in our workshop right now and, while we have just received a donation of shop vacs to hook up to our saws so that it can collect the sawdust, it's actually not very good air quality in that shop for all of us to be working in."
Along with increased student safety, Tech could benefit from increased materials.
"We're struggling with not a lot of materials. Our budget's a little on the thin side," said Epps."We tend to run low on the amount of saws we can use and the amount of drills and batteries we can have."
Scout Painter, a sophomore and member of Tech, had some more ideas on what an increased budget could bring.
"Because of the construction, we actually just got a ton of new lights and sound stuff, but I know lights and sound could always use more things," said Painter.
However, Halstead believes that these upgrades are unnecessary for the bigger picture.
"As long as we're not compromising student safety, that's an okay thing. Things that are just aesthetic and just kind of surface-level don't matter to us," says Halstead.
Between having just moved into the new auditorium and these budget difficulties, the work is slowed a little.
"As far as the musical, we've kind of run to a couple problems, again with the late move in time," said Epps. "But we're getting it done."
About the Writers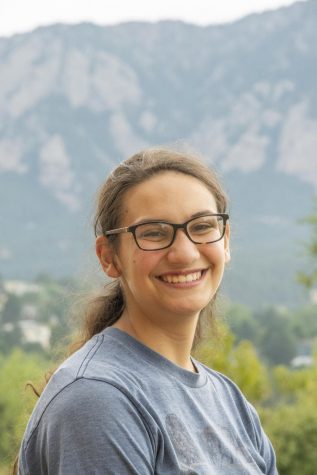 Tessa Moskoff, Copy Editor
Tessa Moskoff is a sophomore. She enjoys fencing, reading, and writing and is excited for her second year on staff.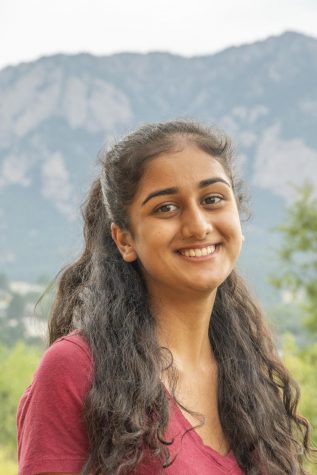 Nini Kaur, Profile Editor
Nini Kaur is a junior. This is her second year on the Royal Banner. She enjoys spending time with her dog, writing and playing tennis. She can't wait to...