Swimming – On and Off Season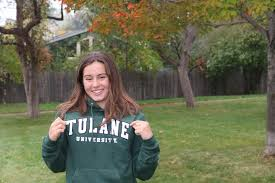 After winning the 5A state championships for the second time in four years, one might think that each member of the girls swim team would take a long break from the pool after such a successful season. However, if the swimmer is competing at the Division I level next year, like Tulane University commit Mya Drost, the grind has only begun. Now exclusively swimming for her club team, Drost trains in and out of the water every day of the week, preparing for her first collegiate season.
"It's what I've been doing for four years and even more than that," said Drost. "It's kind of like high school was a side and I'm more focused on my club career because that's how I'm going to get to college. That's how I go to the Division I level."
Club swimming is an entire season in itself, where girls from the Fairview team split up between three main club teams to continue competing in meets around the country. During spring break, Drost and her team, Flatirons Athletic Club, attended Speedo Sectionals 2019 in Phoenix, Arizona, where they competed against clubs from California, Utah, Arizona and more from the western United States.
"There, unlike high school, you're able to swim more and longer events," said Drost. "It's twice per day and four days instead of [for example] two for high school state."
With less regulations at the club level, swimmers are expected to compete for significantly longer time periods. In order to meet this physical challenge, Drost has a weekly training schedule that some may get tired just looking at.
"Right now I do three mornings a week at 5:30 to 7:00. Then, Tuesday and Thursday is pilates from 6:00 to 7:00 in the morning. There we work on core, form and a lot of the other training [outside of the pool]," said Drost. "We do afternoons every day of the week from 4:00 to 6:00 and we do Saturday mornings from 7:30 to about 10:00."
The training will certainly pay off, as Drost's swimming coaches at Tulane University are constantly checking in on her results. Working hard during this club season will put her in an excellent position for collegiate meets.
"[My coach] said that swimming is a year-round activity and how you do this season will prepare you for how you're going to do in the college season," said Drost. "She says that's she's going to check up with my coach to see if I have good reports."
Many athletes may put off training for a while after winning a state championship, already satisfied with their results. However, Mya Drost knows that she has even bigger things in store—and must constantly work to get there.
About the Writer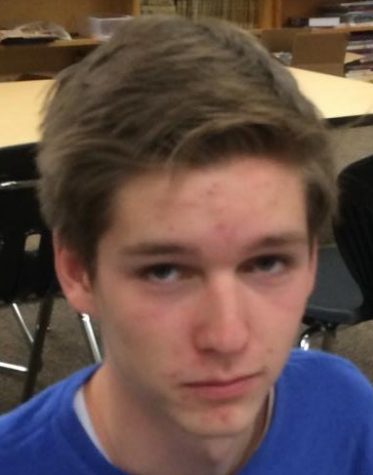 Ben Daecher, Sports Section Editor
Ben has always loved sports because of how inspiring, impactful and fun they can be. His favorite sport is baseball, he is a pitcher on Fairview's varsity...