Reviewing the School Store Menu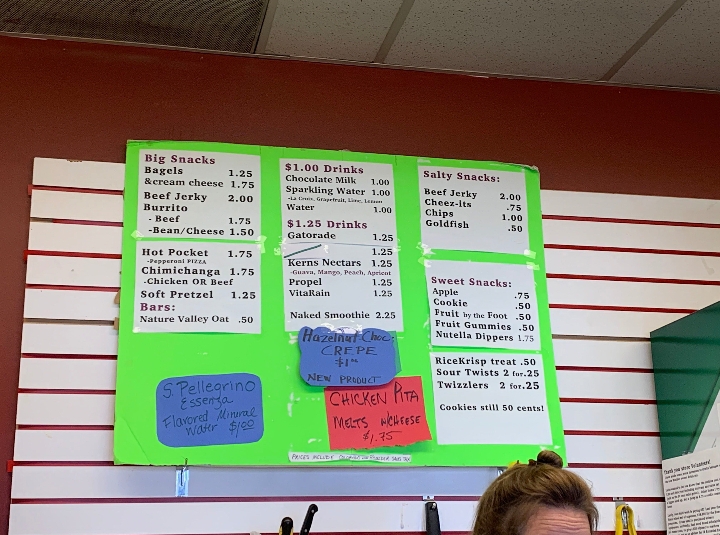 You've probably had their cookies, but have you ever considered buying something else at the IB School Store? Well, we spent our money so you don't have to spend yours. Here are our official reviews of the some of the food allegedly made fresh at the school store.
Crêpe Diem and Use Your Dollar For Something Else: Crêpe
Taste: Much like a piece of burnt plastic, the Hazelnut Crêpe had few good attributes. It was bland and chewy; overall, unsatisfactory.
Presentation: It resembled a patchy squashed burrito: sad.
Customer Service: A+
Pro Tip: Swallowing the crêpe whole makes the hazelnut creme taste stronger, drowning out the other less than satisfactory flavors.
The Hot Take on Hot Pockets
Taste: Far from bringing back the nostalgia we were hoping for when we started eating this, the hot pocket was an unpleasant experience — though it was cheesy. On a scale of burrito to chimichanga, we would rate this as a hot pocket.
Presentation: It looks like the burrito's uglier cousin.
Customer Service: Pretty good. The hot pocket was served extremely hot.
Pro Tip: Put some hot pockets in your pocket.
Everything On It: Bagel

Taste: This bagel tasted like a bagel, which is a plus. We would recommend.
Presentation: It was served warm and with cream cheese.
Customer Service: We were given the option of a toasted or untoasted bagel; we chose toasted and it was done satisfyingly.
Pro Tip: The bagel is a good option if you forgot your lunch.
Chimi-Cha-Ching: Chimichanga
Taste: The chimichanga doesn't taste terrible. It had a distinct mexican food flavor. The texture was really chewy, but it definitely isn't the worst thing on the menu.
Presentation: Not the prettiest.
Customer Service: Quick service. Came warm. Overall a-okay.
Pro Tip: Would recommend if you're not feeling the trip to another mexican food place.
Tied Up in Knots: Pretzel
Taste: Though a little bland, the pretzel had a good chewy texture and tasted pretty solid.
Presentation: Unfortunately, the pretzel was served on top of a paper towel. This was problematic as it the warm bread stuck to the paper, which was not ideal.
Customer Service: Our pretzel was heated up nicely. There was also salt available for us to use, though we neglected to take advantage of this.
Pro Tip: Don't repeat our mistakes. Get salt.
Where's the Beef: Shredded Beef and 3 Cheese Burrito
Taste: It kind of tasted like spicy dog food with the consistency of the chimichanga.
Presentation: There's nothing special about it in this respect: it looks very much like a microwaved burrito.
Customer Service: Unfortunately, we must fail this burrito in the customer service category. Though we ordered a bean and cheese burrito, we were given one with beef.
An Ode to the Cookie
Taste: Sometimes when we eat a cookie from the school store, we are filled with the joy that only chocolate can bring. They're straight from heaven. They are the epiphany of happiness.
Presentation: The cookies ooze chocolate. They are gorgeous. 5/5 on presentation.
Customer Service: Cookies are served warm. Excellent customer service.
Pro Tip: Cookies are very inspirational.
About the Writers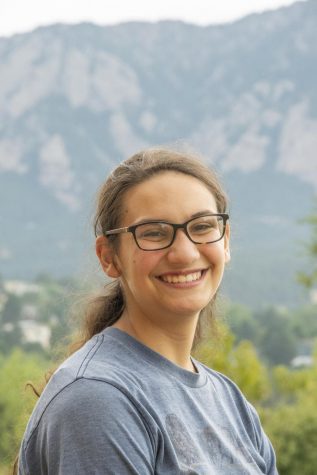 Tessa Moskoff, Copy Editor
Tessa Moskoff is a sophomore. She enjoys fencing, reading, and writing and is excited for her second year on staff.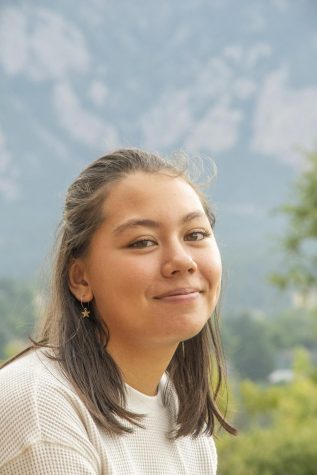 Sa Steinbarth, Social Media Editor
Sa Steinbarth is a sophomore and this is her second year on the Royal Banner. She enjoys dogs, tennis, photography, and traveling. Her favorite place she's...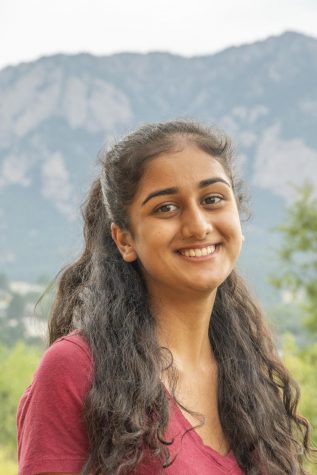 Nini Kaur, Profile Editor
Nini Kaur is a junior. This is her second year on the Royal Banner. She enjoys spending time with her dog, writing and playing tennis. She can't wait to...