Prom Night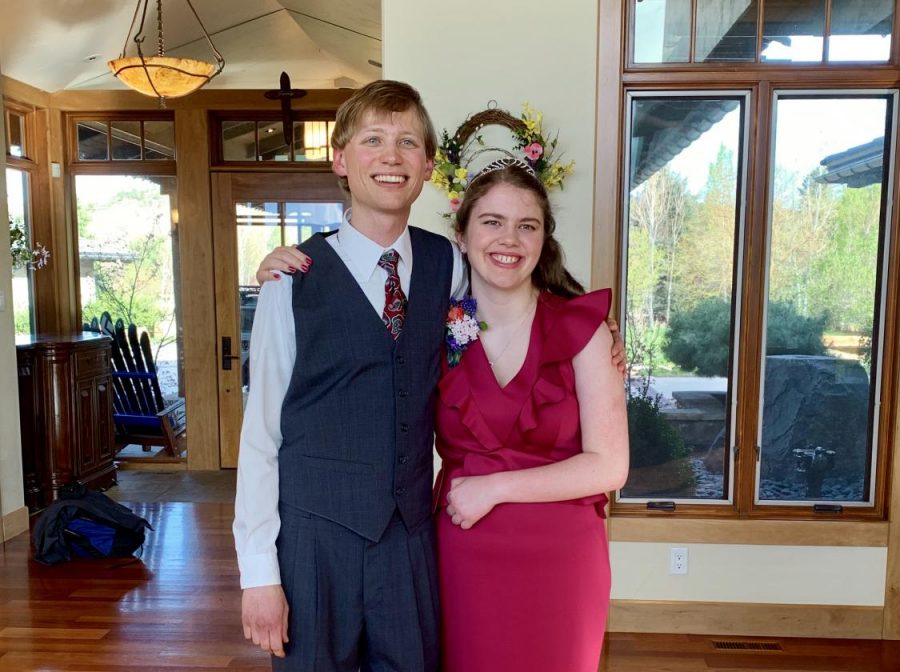 Savana Sheldon, Staff Reporter
May 21, 2019
I went to prom with my best friend Benjamin. My mother took me to the mall to help me find a dress and shoes to wear.  The day of the prom she helped me with my makeup. My dress was dark pink and knee length. My shoes were black high heels that were very shiny.     
When I was all done getting dressed, Shannon, my home school teacher, took Benjamin and meI to dinner.  We went to Outback Steakhouse. I had steak, fries, and a soda. I brought my cell phone with me. I enjoyed showing Benjamin some of my favorite videos. Benjamin has a cell phone too and he showed me some of his favorite videos.
After dinner we went to the prom.  The prom was at the University of Colorado's fieldhouse.  At the prom everyone was dancing. There were people dressed up in gold outfits pretending to be statues. Benjamin and I listened to jazz and rock, and also danced. The place was decorated with balloons and black table cloths. I saw two of my friends from school.  We all took pictures together.
Once we got tired, Shannon drove Benjamin home and then me. My favorite part of the prom was dancing with Benjamin and listening to the jazz and rock music. The best memory from the prom was dancing to the music. Someday soon, if another prom comes up, I plan to go to the dance party. I made lots of good memories.