Review of Rina Sawayama's New Album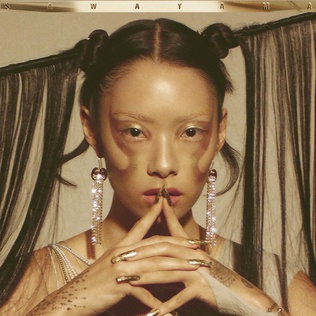 Anna Wenzel, Entertainment and Arts Section Editor
October 8, 2020
Rina Sawayama is a British-Japanese singer and songwriter from London, and SAWAYAMA is her first full length album after previous singles and an EP titled RINA. She is known for a retro-future, early 2000s sound and references to social media in her music, but with SAWAYAMA, the artist has taken a complete turn on her sound. 
The 13 part album has two titles, Comme Des Garcons (Like The Boys) and XS. XS depicts an opulent California lifestyle, with many references to designer brands and over-the-top attitudes. In the music video for XS, Sawayama shows herself as a crazed woman on QVC trying to sell a mysterious drink, pointing out the ridiculousness of obsessive shopping and spending. For Comme Des Garcons, Sawayama wanted to reference toxic masculinity, singing "I'm so confident… like the boys," pointing out the swaggering confidence that men raised in a patriarchal society often easily achieve. 
The rest of the album teeters away from the titles, creating an evolution of Sawayama's sound. Dynasty, the opening to the album is, in her words, the "dissertation" of the work. She sings, "The pain in my vein is hereditary… Won't you break the chain with me?" offering the listener to step into her world. 
Paradisin' is Sawayama's 80's inspired, TV show soundtrack piece: "Though I'm stuck in the middle of it all, isn't life so… beautiful." She talks about being a rebellious teen towards her mother and having "an unforgettable time of my life!" This poppy, upbeat song contrasts heavily with Love Me 4 Me, where she sings about the traditional role of young women and shedding the stereotypical girl's skin. The song opens with a RuPaul quote: "If you can't love yourself, how are you gonna love somebody else?" the perfect opener to her song about self love. 
Who's Gonna Save U Now? is the most shocking song on the album after ST*U! It's a stadium crashing head-banger that feels like it should be ringing in your ears while an epic battle scene plays out on screen. Sawayama wanted to reference how Freddie Mercury or Jackson Maine (from A Star is Born) only felt truly themselves when they were on stage. She captures the image perfectly. 
The emotionally churning songs of the album are Bad Friend and Chosen Family. Bad Friend is about a falling out Sawayama had with a close friend after her friend had a baby. Sawayama was often distant towards her friend whenever she entered a romantic relationship, and her friend had always been there for her. When her friend was entering motherhood, though, Sawayama could not commit her attention in the same way. Most everyone has experienced what it's like to have a bad friend or be a bad friend, making it one of the most relatable songs on the album. Chosen Family is about how Sawayama's "chosen family" is made up of the LBGT+ community. She came out as pansexual in 2018 and has been vocal in her support of the community since. It's a sweet, emotional song that reminds listeners that the people closest to you "don't need to be related to relate." 
Sawayama's first full length album showcases her talent in full glory. This is a must listen for any pop/alternative lover, or anyone who's looking for a no-skip album (though maybe ST*U! isn't my favorite). The final song of the album, Snakeskin, ends with a quote from her mother that concludes the whole thing perfectly: "'I've realized that now I want to see who I want to see, do what I want to do, be who I want to be.'"
About the Writer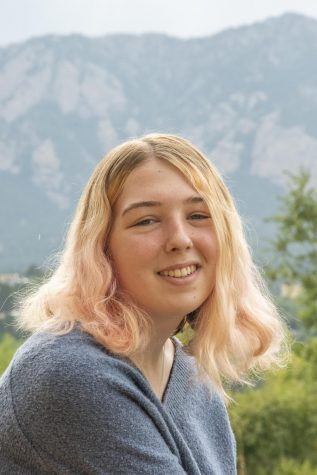 Anna Wenzel, Entertainment and Arts Section Editor
This is Anna's second year writing for the Royal Banner. She enjoys writing, reading, and taking her dogs on walks.