Don't be Neutral on Net Neutraility
Hang on for a minute...we're trying to find some more stories you might like.
Despite the use of the term "net neutrality" recently on the rise, many Americans are still left uninformed as to its precise meaning.
The two-word phrase refers to a series of policies enacted by the Obama Administration in order to enforce a standard of universal "neutrality" across the internet. As a direct result, any individual can access any number of websites and links without restriction.
With the rollback of the landmark Obama-era policies on December 14th, the Federal Communications Commission's (FCC) chairman, Ajit Pai, has not only disrupted equal-access for internet users, but delivered a sweeping set of financial victories for mass-media conglomerates and internet service providers worldwide.
On December 7th, in downtown Boulder, local protesters took to the streets in light of developments regarding the previous talks of repeals.
"In a nutshell, I don't want any corporation having a say in what information I have access to," says local protester Noa. "I don't trust corporations to give me access to information that doesn't align with their interests."
According to a statement issued by FCC chairman Pai, the agency will limit its involvement to the extent of ensuring that media corporations can be "transparent about their practices so that consumers can buy the service plan that's best for them."
"I think that net neutrality, and the lack thereof, is most definitely a limit upon the constitutional free speech that we hold very dear in this country," says junior Gray Freeman. "Pretty much everything that we see has an online equivalent and more and more things are becoming online only."
Apart from its already profound effects on the American population, the repeal of net neutrality regulations also affects a global demographic. Specifically, individuals hailing from both variably different income brackets and backgrounds.
"It's dangerous because it makes the internet open to the highest bidder," says social studies department head Mr. Niedringhaus. "Those without means are going to have a difficult time accessing the same opportunities on the internet that those with wealth have."
Currently, the Obama Administration's standing guidelines for neutrality uphold that both internet service and entertainment providers must maintain a sense of equality across their networks; any individual wanting to access websites are free to do so without either limit or restriction. In other words, the internet remains classified as a "public utility."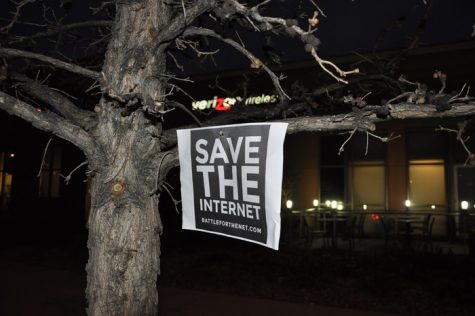 About the Writer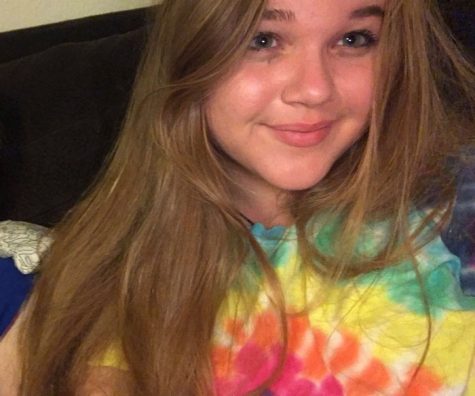 Emi Ambory, Social Media Editor
Emi Ambory is the Social Media Editor of the Royal Banner. She is a Senior and this is her second year on staff.