Lady Bird Review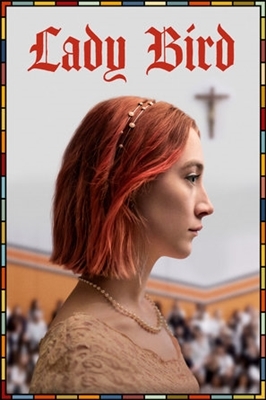 Chloe Cope, Former Co-Editor in Chief
September 11, 2018
"Lady Bird" follows the journey of a high school senior navigating boys, college and her complicated relationships at home.
Starring Saoirse Ronan as the main character "Lady Bird," the film uses an understated style to realistically convey the world of a teenage girl.
Lady Bird constantly argues with her mother throughout the movie. Their on-a-dime transitions in and out of arguments are overshadowed throughout by the the mother's evident and fierce love for her daughter, who begrudgingly reciprocates it.
This theme of love and affection for friends and family continues as Lady Bird trades true friendship for popularity and vice versa. The simple and truthful, and often times blunt, dialogue provides a perfectly balanced insight into the complicated relationships of a teenager.
While the movie has a sort of nakedness about it that makes it both realistic and honest, it is not overly graphic or crude. Similarly, the drama is not overly abundant, yet striking all the same.
The somewhat dim lighting and rare pops of bright color create a very simple yet effective tone: calm, slightly depressing, but with glimmers hope.
The acting is also fantastic; Ronan, as well as Timothee Chalamet, Lucas Hedges and Laurie Metcalf, are all able to portray the uncertainty and vulnerability of being a teenager, or the parent of one.
The on-screen relationship between Ronan and Metcalf is the perfect representation of the overwhelming bond between mother and daughter. Through all of the struggles and conflicts that they face, and even thousands of miles apart, they help each other.
Overall, director Greta Gerwig is fabulously successful in creating a touching, truthful, yet not overly-stereotypical representation of the struggles of growing up and figuring out who and what you really care about.
About the Writer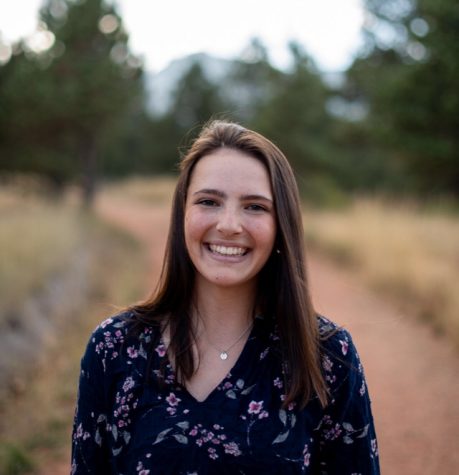 Chloe Cope, Former Co-Editor in Chief
Chloe Cope is a senior and in her fourth year of journalism. She loves to row, run and write. She is also an active member of Fairview's environmental...