How to Start at a New School: Fairview Edition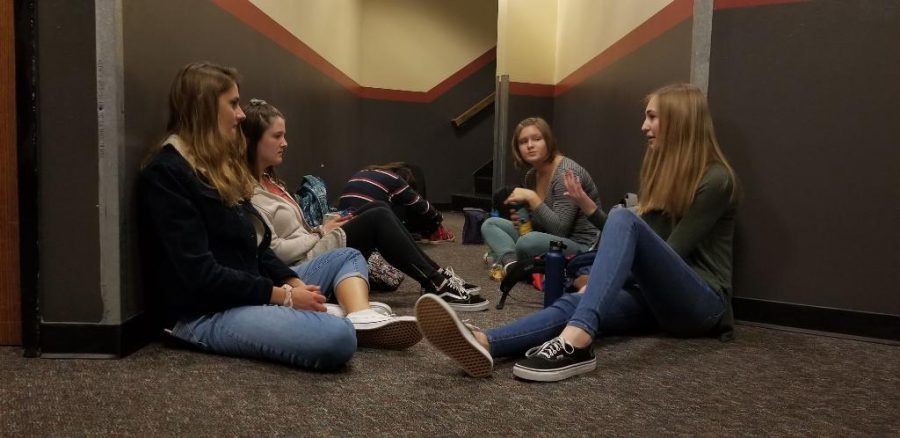 Ilana Baum and Sarah Smith
October 10, 2018
With about two thousand students each year, high school can be hard to navigate, especially for the five hundred or so freshman and other new students that come in each year.
Going to a huge school can make it seem impossible to find your way, even when you've been going there for years. Imagine how hard it can be when you're a new student.  As terrifying as it can be to start a new school, with a good community it's an easy adjustment.
"We try to make new students feel as welcome as we can when they first come into Fairview," said Michelle Friend, a Fairview counselor since 2010.
Despite the seemingly complicated building and the crowds, the hallways at school get a lot simpler after just a few weeks.
"When you come to Fairview, you learn what it's like to be around a lot of people and you get used to a big school," said Laura Millard, a current sophomore.
Millard and many other students who entered as freshman found it easy to adjust here, despite the school's large size.
"There are a lot of different people and social diversity. It's extremely easy to make new friends. There are so many different people you can hang out with," said Sara Victor, another returning sophomore.
There are dozens of clubs and activities that add to diversity in the school, and sports that are available for everyone. There are also many spirit days and dances to help bring students together.
It's easy to come into a new big school as a freshman where everyone your age is new and getting lost, but what about being new as a sophomore? It can be extremely intimidating to start at a school where everyone already knows each other.
New sophomore Maddie Bush said, "There are so many people that not everyone is friends with each other, so you're not singled out even if you're new. Even if they're in the same classes they might not know each other already, so talk to people in your classes because that's the best way to make friends."
"It's definitely very welcoming. Everyone is very nice to each other and everyone's respectful. Like everybody has their own friend group, but everybody is super welcoming and wants to be your friend," said Annaluna Grandt, another new sophomore.
Mrs. Friend gave some advice to make switching schools a breeze.
"Join clubs and activities," she said. "Don't be afraid to put your foot out there and get involved. Ask for help if you need it!"
Once you get used to navigating the large halls, and the crazy construction, high school life can be easy. You don't have to worry about making new friends or figuring out who to hang out with, you can just be you.