I Spy at Fairview High
All around Fairview are things that many people don't notice (or don't know about), in the building, whether big or small.  
Take a look at all the different Easter Eggs and myths from Fairview and see how many of them you know!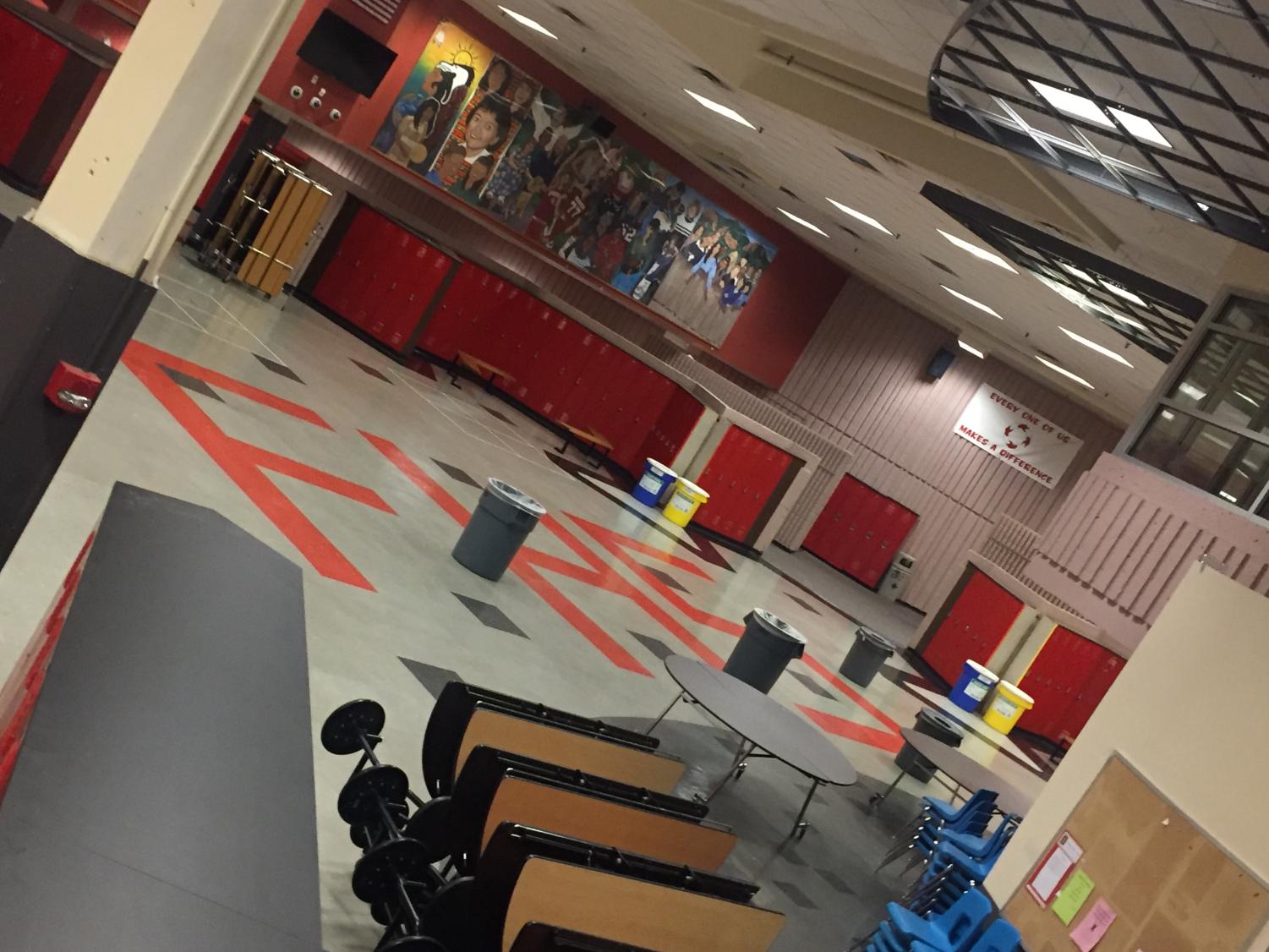 The most obvious Easter Egg that most people don't notice is the tiles in the student center. It isn't just some weird random pattern, they spell out FHS. We don't blame you for not noticing though, there's usually enough students or tables in there to cover the floor.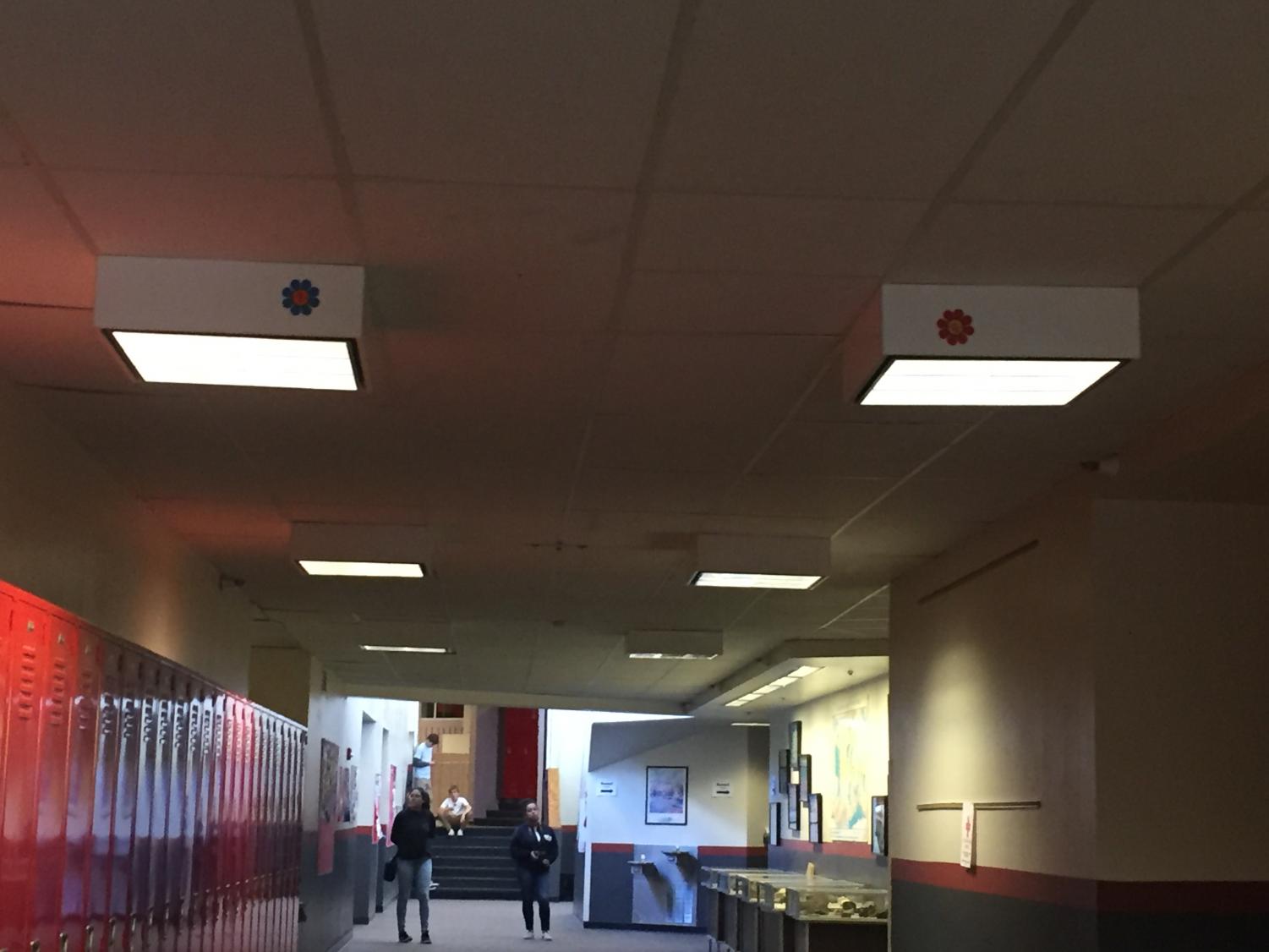 There are some hidden Moe's stickers on the lights in the 400 hall. We all know that bagels truly are the light of students' lives.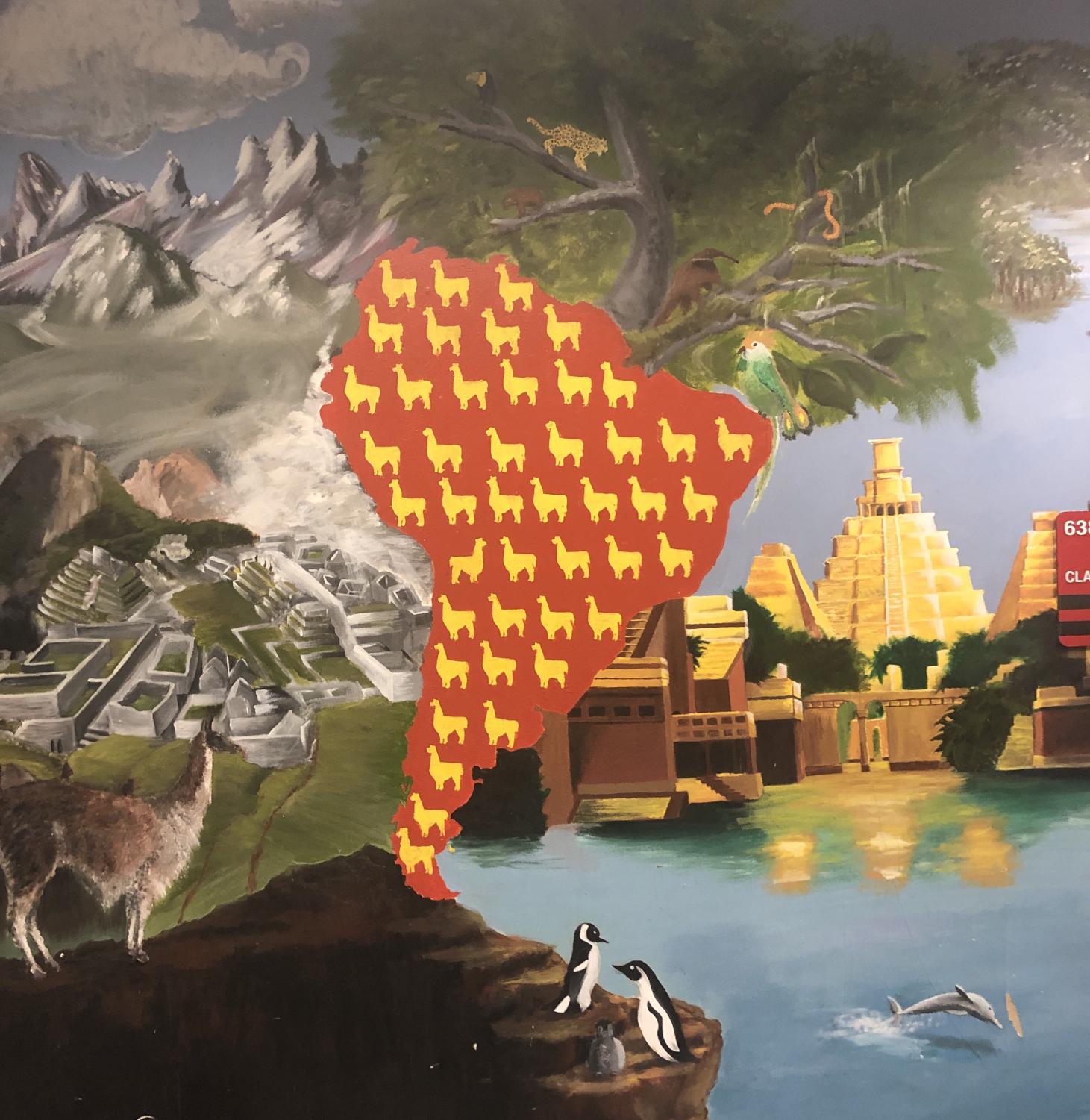 In the middle of the South America mural in the 600 hall is a backwards llama. Sometimes, we all relate to the backwards llama, especially during finals week. What could the llama be looking at? The dolphin? Is the llama just trying to get through a crowded hallway? Is this llama madly in love with the llama next to it? Who knows!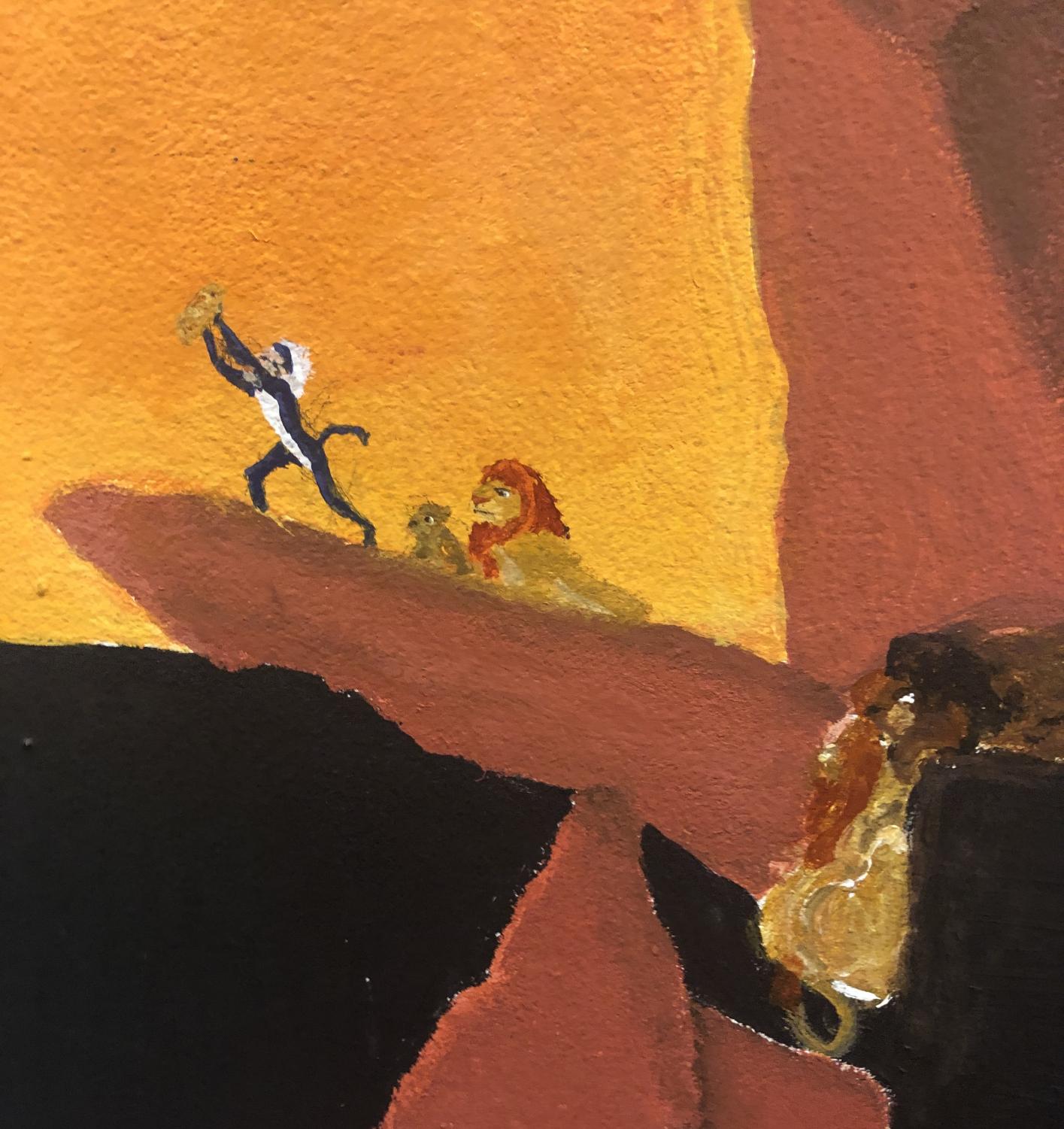 Look beyond what you see, and check out the Lion King reference in the 600 hall Africa Mural. It just can't wait to be seen. Rumor has it that if you find it, it means no worries for the rest of your days.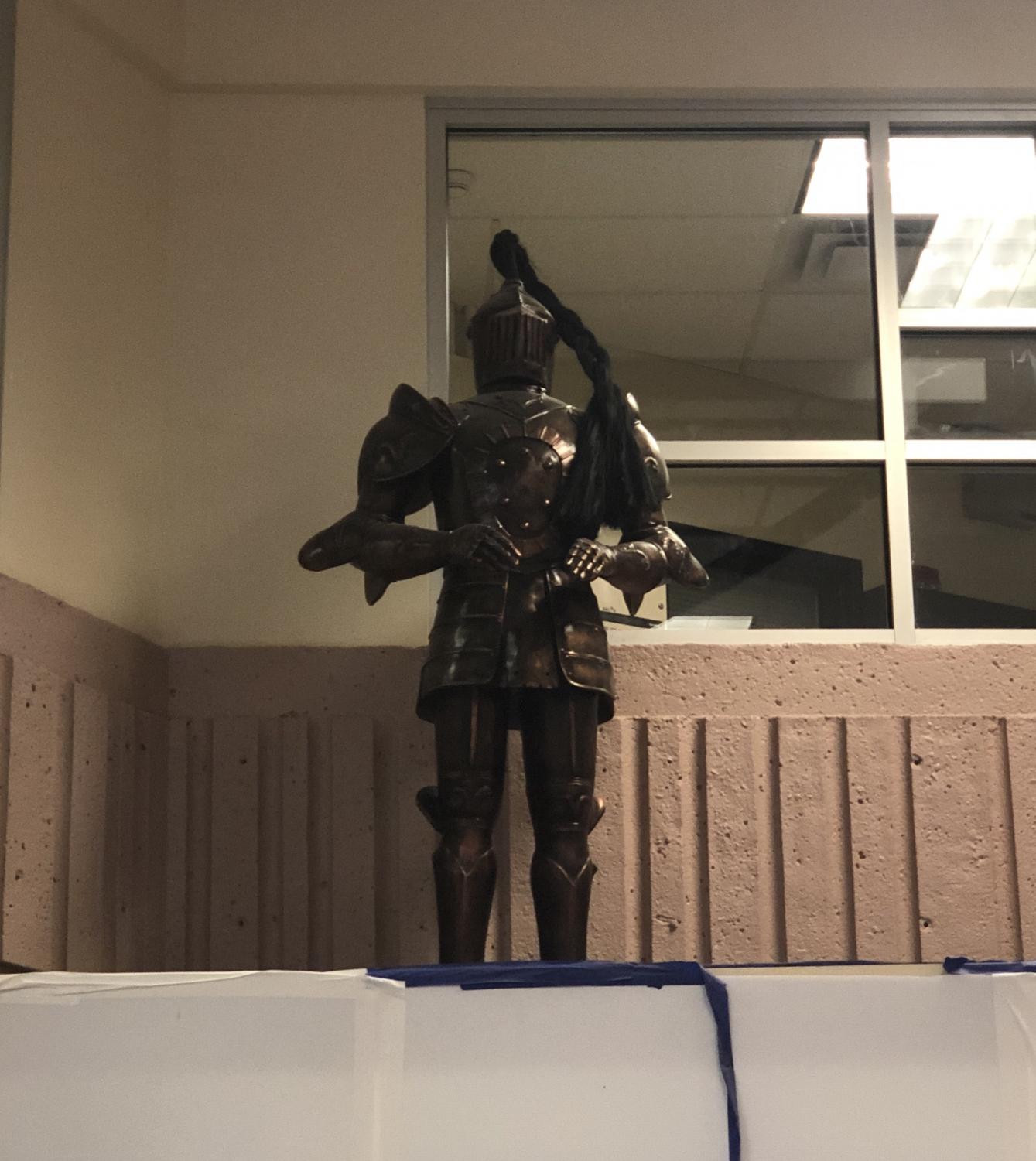 If you've been in the senior lounge, you probably know about this guy, but otherwise you may not have seen him (although he's definitely seen you). Freddie likes to hang out above the student center. He gets all the good gossip that way.
The school also has its fair share of myths within the building.
One myth is quite popular, especially among FHS alumni, but is unconfirmed.
"When I was a student here in the 80s," says Kelly Fano, "there was a fairly well publicised rumor that there was an underground swimming pool, somewhere under Fairview."
Some have claimed to have seen it, or at least evidence of it, but according to Principal Don Stensrud, "There is a big huge room, underneath the main gym. And the rumor is is that they wanted to put a pool underneath there."
However, the swimming pool story doesn't seem to be making too much of a splash around the school these days.
The next myth might be a little more difficult to see. There is supposedly a supernatural presence in the art room. This ghost was apparently so spooky that a custodian refused to clean there.
"He was convinced that things would move and something was up there," says Stensrud.
When Stensrud was asked how likely it is there is an actual ghost, his only response was, "We've never validated it nor have we been ever able to not validate it." So spooky.
There are so many hidden surprises and secrets here at school. Will you be swimming upstream with the llama, or maybe in the super secret swimming pool?
Keep an eye out for these and other secrets. I spy, with my little eye, something red and white, it must be a knight!