"Come watch movies, have some fun": The New Fairview Film Club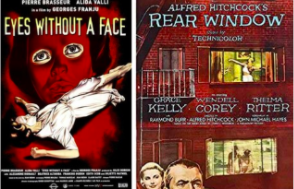 Lily Nobel, Politics & World Affairs Section Editor
January 13, 2021
During this unconventional school year, brothers Owen and Cameron Hunt founded the Fairview Film Club to explore and share their love of classic movies. 
"Owen and I love watching action movies," said Cameron. "That stuff is super exciting to us, but we realized we were missing something a little older, more classic." 
Their parents began to pick out classic movies for them to watch, and soon enough, Cameron and Owen were hooked and wanted to get their friends involved too. 
"I asked my friends, 'Have you guys ever seen these movies?' And they were like, no. We realized we could educate these people and introduce them to some stuff. Cool." 
The club is structured so that at the beginning of each month, a movie is assigned for the members to watch within the next three weeks before the meeting. At the meetings, they discuss the film and play a trivia Kahoot where the winner can win a prize. 
So far, the club has discussed two movies in their monthly meetings. The first was Eyes Without a Face (1962), directed by Georges Franju, the light horror movie that Owen says "Started horror, in a way. It was a precursor to a lot of horror movies." 
They also watched Rear Window (1954), by Alfred Hitchcock, which is Owen's personal favorite film. 
According to Cameron, it's been difficult for the club to find and retain members: "It's hard to talk to people when you have to message them, then have to wait for them to message you back. You're not really having a conversation. And, somebody might in October, say 'yeah, I'll join in November,' but by November they might've completely forgot."
However, these difficulties in communication and commitment haven't stopped the club from growing. "We've found ways to use Instagram and Snapchat to get a pretty good base of people. We had six or seven people at our last meeting, and we don't really want to get much bigger than that," said Owen. 
Added Cameron: "Obviously, we would love for a lot of people to come, especially when we go back in person, but that is just a perfect number for us." 
"When I try to have a hour-long conversation with most people about horror movies from the 60's, I get bullied," said junior Nick Tanner, a member of the club. "Everyone is legitimately super polite, though, and there are very few interruptions or anything." 
The club is sponsored by Ms. Broaddus, who has sponsored a film club at Fairview in the past. She believes movies and written literature are "equally amazing forms of media," and uses them in her senior lit curriculum. 
"This past semester we watched a few films and treated them as literature," Broaddus said. "I find there are so many ways that they [films and literature] are the same. Obviously they're different in terms of visuals and audio and things like that. But storytelling, that's what it comes down to. […] So to me, they live in the same world."
Broaddus is drawn to film by the medium's collaborative nature, saying: "I like thinking about all of the human beings who had to get involved to make this thing happen. Writing a novel is a solo endeavor; you have an editor and a publisher and you have people that help you, but it really comes down to one artist creating a thing. With film, I actually get excited thinking about all the people who came together and did stuff."
Although it's Cameron's final year at Fairview, he hopes Owen will keep the club going. 
"You don't have to know a ton about film, or any of that. Just come watch movies with us, talk about it, have some fun," said Cameron.