Review of "To All the Boys: Always and Forever"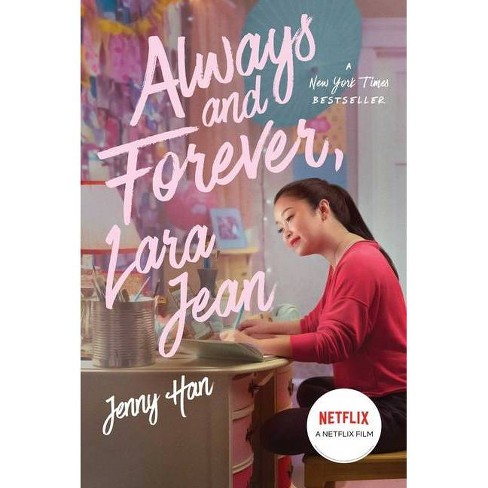 Just in time for Valentine's Day, "To All the Boys: Always and Forever," the final romantic comedy movie in the "To All the Boys" trilogy, was released to Netflix on February 12, 2021. This trilogy follows the relationship between Lara Jean Covey (Lana Condor) and Peter Kravinsky (Noah Centineo). 
[Spoilers ahead]
All three movies are based on the To All the Boys books written by Jenny Han. The previous two movies, "To All the Boys I've Loved Before" and "To All the Boys: P.S. I Still Love You," built upon each other so that "To All the Boys: Always and Forever" could bring the trilogy to a close. The story began with the viewer learning about Lara Jean Covey, who wrote love letters to five boys she has had a crush on, including Peter Kravinsky, the most popular guy in her school, and Josh Sanderson, her older sister's boyfriend. The letters are 'accidentally' sent out, turning Lara Jean's life into chaos. After Lara Jean kisses Peter in front of Josh as a way to avoid him, the idea sparks for them to start a fake relationship to make Peter's ex-girlfriend, Gen, jealous. As a result, obviously, Lara Jean and Peter discover their true feelings for each other. 
The second movie picks up with students at their high school picking volunteering projects. Lara Jean ends up going to Belleview Retirement Home, where she discovers that John Ambrose McClaren, who was one of her love letter recipients, also volunteers there. As Lara Jean grows more insecure in her relationship with Peter because she can't stop comparing herself to his ex, Gen, she also begins to spend more time with John Ambrose and neglects to tell him that she is in a relationship. When Gen reassures Lara Jean that Peter is head over heels for her and after she kisses John Ambrose, Lara Jean realizes that she is indeed in love with Peter Kravinsky. 
The latest movie covers their senior year of high school, specifically college acceptances and their senior trip to New York. Peter Kravisky, who has committed to Stanford to play lacrosse, is waiting eagerly for Lara Jean to receive her acceptance letter. Lara Jean sees her acceptance as the key event that will allow for her vision of their future fairytale ending to become a reality. When Lara Jean discovers she got rejected, she feels her whole world has collapsed. Fortunately, she gets accepted into UC Berkeley, which is not far from where Peter will be. Lara Jean's older sister, Margot, advises her to keep her options open when deciding where she will go for college, considering Lara Jean has been accepted into other institutions, including NYU. Lara Jean ignores her sister's advice and seems to have her mind made up that she will be going to Berkeley. When her senior class goes on their trip to New York, she discovers her love for NYC and becomes conflicted between whether she should go to California to be close to Peter and further their relationship or to go to New York to pursue her passions for her future. Lara Jean ultimately decides to go to NYU while staying in her relationship with Peter Kravinsky, choosing to have the best of both worlds. 
This movie is an upbeat, cheesy love story between two high schoolers with side plots involving Lara Jean's family members. It tells the story of friendships as well as the importance of understanding each person's individuality and priorities. Although it doesn't have the best acting or chemistry between the main love interests, it continues the enjoyable high school love story many teenagers have been following over the previous movies. A common occurrence throughout these teenage rom-coms is that they portray getting into prestigious universities, such as Stanford, as easy and common. In this movie, in particular, it seemed that UC Berkeley and NYU were Lara Jean's safety schools, which is an unrealistic expectation for many students applying to college in reality. Aside from that, it was a cute, although sometimes cringy film. Overall, if you are looking for a light rom-com aimed at a teenage audience, this would be a good movie to watch.