Riding to Victory: The Fairview Mountain Biking Team's Unconventional Year
Like many extracurricular activities this year, the Fairview mountain biking team had to completely restructure the nature of their practices and competitions, but this didn't stop them from winning in a big way, both against other schools and in comparison to their own personal bests. 
Wins this year included Eliana Feistner and Oliver Boyd taking first place in varsity girls and varsity boys respectively, Elise Harless and Ethan Wobus taking first place in junior varsity, Ian Feistner taking first place in sophomore boys, and Jorja Bond and Leif Bryan taking first place in the freshman league. 
These victories came at the end of an unconventional season in which "Singletrack Solidarity" events presented by the Colorado High School Cycling League challenged riders to bike a specific course as many times as they'd like and record their data, particularly the times it took them to get around the track. This was then entered, and teams were ranked and scored, and the people with the best times were the winners. 
Though the Cycling League website clarifies that "[…] Because riders and teams are not competing in person or riding the same trails, riders and teams are "ranked and scored" purely for fun […]," this doesn't change that Fairview had leading times across the board. 
Rider Leo Sundstorm was awarded by the league the title of "Exceptional Student-Athlete" for his academic achievements, leadership, and advocation for biking trails around Boulder. The entire FHS team received the "Team Golden Pick Award" for their work building bike trails around Boulder, with a grand total of 476 hours of work digging trails– over 4.5 hours per rider.
However, the year was not without its losses and challenges. Ari Soto, a senior who biked with Fairview all four years of her high school career, explained it like this: "The mountain biking team is really close to each other, […] we're there for each other. […] I know all the guys on my team, I know all the girls on my team, but this year, because of COVID, we didn't get to meet as a whole team." Additionally, the team missed a few practices due to fires: "Smoke inhalation, it's not safe to ride and exercise," said Soto. 
But the team has never been defined by the challenges they face– instead, they want to be known for the fun they have and the community they create. Soto urges underclassmen to join the team, which boasted 106 participants this year. "[The team] becomes like your second family, you know? These people will be here for whatever you go through, any challenges you go through, when things go well– like you did really well on a test, and you want to tell someone, Mr. Feeney would love to know. These people are there for you."
"We've been in the top three of our division," says Andrew Feeney, Fairview science teacher and head coach of the team. He took advantage of the unique format to encourage the team to push to their personal bests– "It was cool just to be like, 'Let's see how many miles we can ride today.'"
Feeney also encourages more students to join the team. "We're open to anyone who knows how to ride a bike. If students are interested in joining next year, we'd really love to have them." This was a sentiment shared by Soto, who said: "We welcome everyone in, even if you don't know how to ride very well. If you don't have a bike, we can help you get one. We just love people, we love riding, and we love to do it together."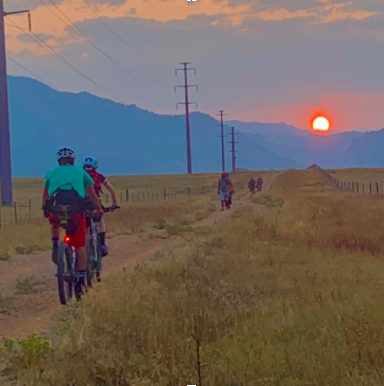 About the Contributors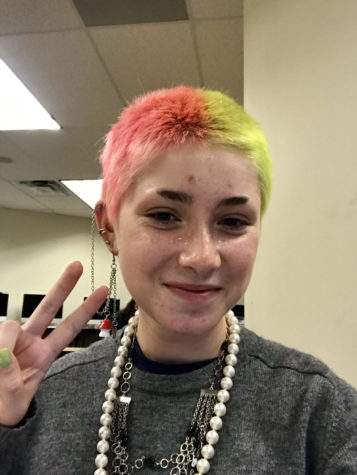 Lily Nobel, Staff Reporter
Lily Nobel is a reporter for the Royal Banner going into their second year on the staff. For the paper, they enjoy covering US, Colorado, and local politics,...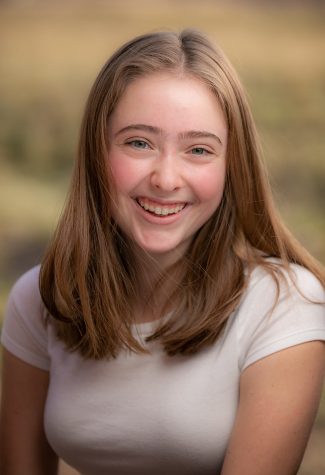 Morgan Hunt, Co Editor-in-Chief
This is Morgan's second year on staff. She likes playing tennis, climbing, skiing and cooking.