Student Council Events Update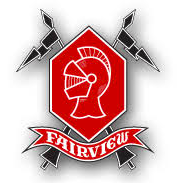 Lily Nobel, Politics & World Affairs Section Editor
March 19, 2021
Though health and safety regulations due to the COVID-19 pandemic have posed new challenges, Student Council has continued to plan events throughout the second semester.
"Not a lot has changed [since last semester], to be honest," said Helena Harezlak, StuCo vice president. "We still have to run everything by the district and the principal."
Additional fears to those from earlier this school year and resulting restrictions (see below quote) have been posed due to new variants and strains of COVID, first detected in other countries but now present in the United States, including Colorado. 
"We currently have been given even more restrictions, with the county's fear of a new strain of coronavirus coming out […]. The county has come out with new restrictions that are going to be much tighter, so you can only meet with 10 people outside of school now for clubs and gatherings, and you have to be 6 feet apart," said Harezlak.
Although the new restrictions have made leading student council a daunting task, Harezlak is hopeful about developments surrounding the school and COVID safety, particularly the opportunity to get tested outside of Fairview.

"Everyone now has the opportunity to get tested outside of school– so if you want to get tested, you can do it at Fairview," said Harzelak. "There's going to be more opportunities for people to get tested at Fairview if they want to."
With Boulder's recent move from city concern level orange to city concern level yellow, and case numbers decreasing due to vaccination efforts (44,000 people in Boulder County have received at least one dose of the vaccine, with 21,000 people having received both), Harzelak and Student Council have continued to plan for events later this year, including Wish Week and prom. 
In the near future, students can expect more Spirit Weeks and a mask drive or other fundraisers.
"We're still optimistic that when spring comes and things start to warm up the restrictions will loosen up. […] We're planning to have anything ready to go if there's an opportunity," Harezlak said.